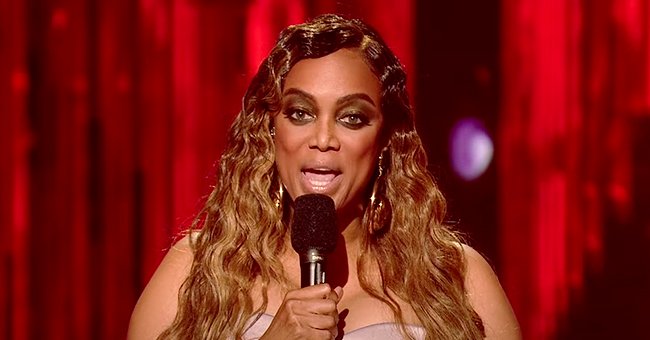 youtube.com/Dancing With The Stars
DWTS Team Defends Tyra Banks Following Monday Night's Elimination Mess-up
"Dancing With the Stars's" executive producer and one judge is in full fledge defensive mode after host Tyra Banks' recent blunder on the show. Banks got a lot of heat for the mishap.
On Monday, Tyra Banks upset many viewers of "Dancing with the Stars" (DWTS) when she incorrectly announced who would be safe that night. Already, Banks is facing a lot of heat because she replaced long-running host, Tom Bergeron.
Banks, 46, made the mistake of telling contestant Monica Aldama that she was safe. She then quickly had to retract her words and ask Aldama to return. "This is the craziness of live TV. I'm so sorry," said Banks on-air.
TYRA WAS NOT AT FAULT
The backlash came hard online for Banks. Yet in an interview with DWTS executive producer Andrew Llinares and judge Bruno Tonioli, it was clear Banks had support at her workplace.
"I think Tyra dealt with it amazingly," said Tonioli to media outlet Entertainment Tonight on Tuesday. He then insisted that it was not the host's fault in the first place, saying:
"I just want to be really clear, this was not Tyra's fault. It was a behind-the-scenes issue. It's live television, things like this happen, especially with information coming in from all over the country..."
HER COLLEAGUES DEFEND HER
After hearing about the backlash Banks received, Tonioli further defended his colleague. "Oh please. Tyra did a fantastic job," he began. He went onto say that she handled it in her own way.
Tonioli discussed the prevailing tendencies of people to pay attention to the negative over the positive. He then praised the show for how it's going to say this new season, adding that viewership was on the up.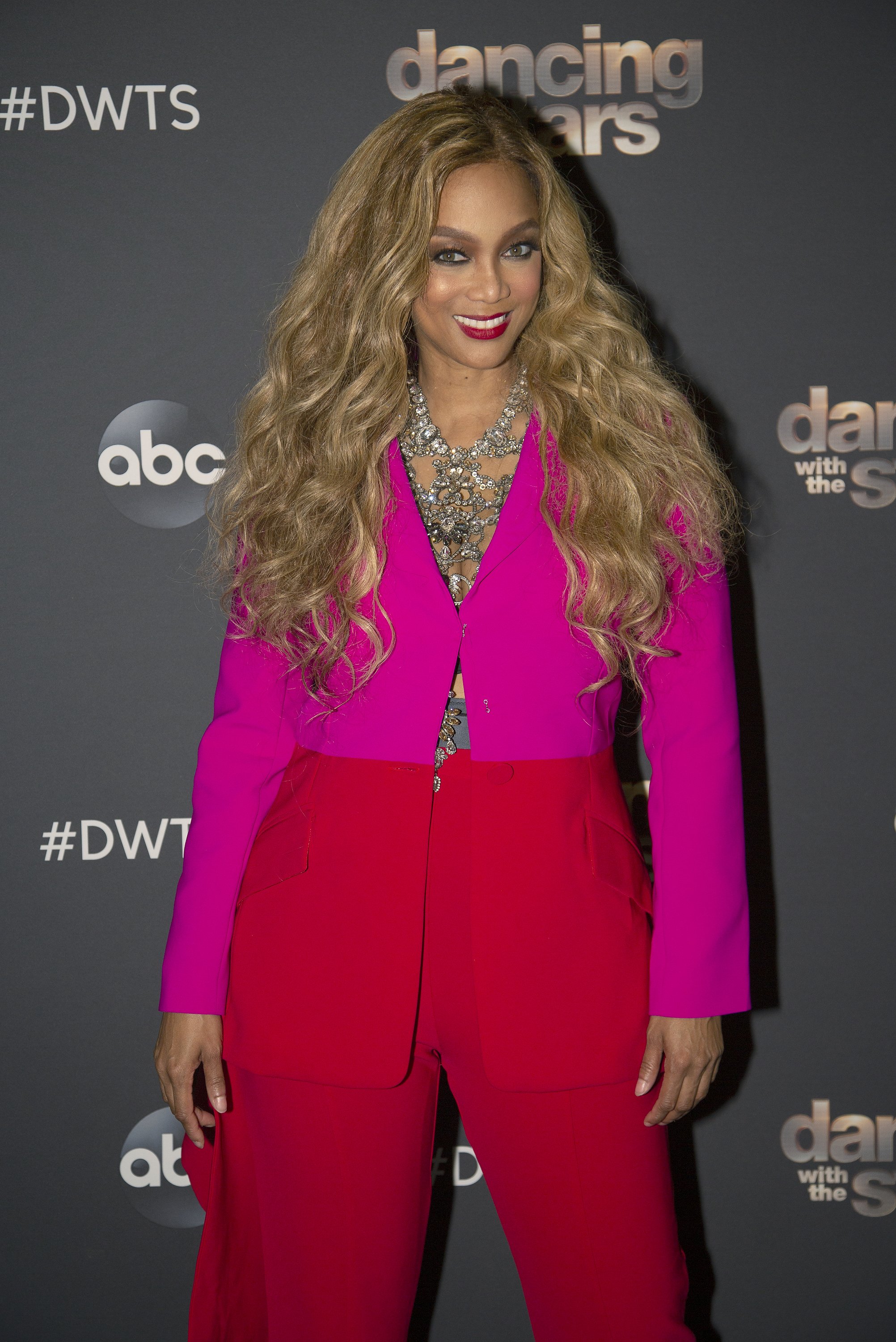 Tyra Banks poses for publicity pictures ahead of the start of Season 29 of "Dancing with the Stars." | Source: Getty Images.
Llinares had similar input. He was behind the scenes where the voting numbers were coming in fast. Though Banks' error was a surprise, he knows things like this will always happen during live TV.
TYRA SPEAKS OUT AFTER ERROR
Again, he praised Banks for handling things so well and said she was doing fantastic so far this season. Banks herself addressed the mistake in a tweet soon after the episode.
In addition to the mishap, she also revealed that she had a clothing situation and was not zipped up at one point. She introduced a contestant while holding her outfit in place.
FANS BEG FOR BERGERON'S RETURN
Following Monday's debacle, many took to social media to beg for Bergeron — who hosted the show for over a decade — to return. Persons spared no expense as they criticized Banks.
"That wouldn't have happened with [Tom Bergeron], just saying," said one woman. On the other hand, there were a few who defended Banks. The DWTS host certainly has her share of positive and negative in her new role.
Please fill in your e-mail so we can share with you our top stories!