DWTS Week 4 Ends with Elimination Mix up — Tyra Banks Mistakenly Says Wrong Couple Is Safe
"Dancing with the Stars" had plenty of action during the second episode of its brand new season - most of all the for the mishap made by the show's new host, Tyra Banks.
The second episode of "Dancing with the Stars" got likened by judge Derek Hough as being "just like" the Oscars two years ago. Packed full of drama, Tyra Banks' mishap significantly contributed to the emotional evening.
Even so, the former supermodel later stood up for herself as she addressed the blowback that followed her mistake. Reminding everyone that she is only human, it matters more what you do after messing up than the actual error itself.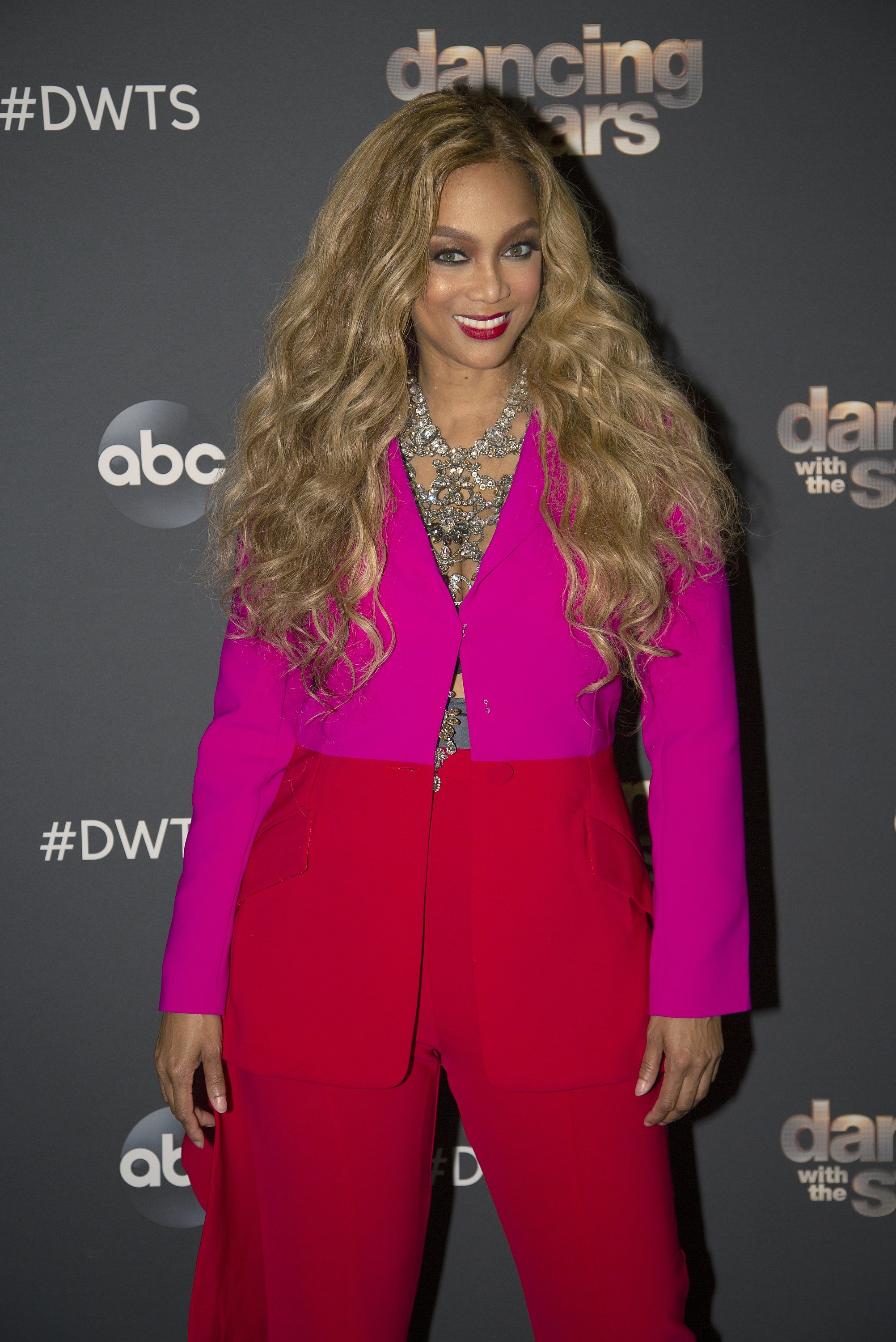 DRAMA-FILLED EVENING
Contestants became emotional as they shared personal revelations early on in the season. Chrishell Stause shared that she didn't dance her best during the show's first episodes due to fertility issues. Stause is currently taking hormone shots and to then freeze her eggs for later use.
Skai Jackson paid tribute to her late friend and "Jessie" co-star Cameron Boyce by dedicating her first dance to him and earned herself the first 10 for the season from judge Carrie Ann Inaba in the process. 
Anne Heche then shared that her relationship with Ellen Degeneres lead to serious career damage, especially after she insisted that DeGeneres accompany her to the premiere of the flick "Volcano," in 1997. However, the biggest of the drama waited until the end of the show.
TYRA BANKS SAVED THE WRONG DANCER
At the end of the evening, Tyra Banks began announcing the couples who have made it through to the next round on "Dancing with the Stars," but then she accidentally dismissed Monica Aldama as safe. Banks then had to call Aldama back to the stage and fix the error, as she said:
"Please have Monica come back. There has been an error in the control room. This is the craziness of live TV. I'm so sorry. This is live TV."
Monica landed in the bottom two with Anne Heche, and when it came down to the judges, they saved Monica to return again next week.
TYRA DEFENDED HER MISTAKE
On Tuesday, Tyra Banks decided to elaborate on the mishap that occurred during elimination, taking responsibility for how she handled the unfortunate situation. Sharing the video on TikTok, Tyra elaborated:
"Yeah, it wasn't perfect. Yeah, I had a lot of fun but I messed up, I said the wrong words, but I kept, kept going."
The first episode of the new season of "DWTS" kicked off with the elimination of Carole Baskin, who failed to keep her tiger claws in the game after her Samba failed to impress.
Later on, the Big Cat Rescue founder shared that her lack of rhythm stemmed from childhood days, as she grew up being taught that dancing is a "sin."