Kenya Moore Sizzles in Skin-Tight Black Leather Jumpsuit and Poses Barefoot in a Photo
American beauty queen, Kenya Moore, recently shared a gorgeous picture on her Instagram, where she posed in a black leather jumpsuit displaying her astonishing figure. 
Love might not have favored her, but if there is one thing Kenya Moore has in excess, it is a beautiful face matched with a fantastic body.
The "Real Housewives of Atlanta" star took to her Instagram to share a never seen picture of her flaunting her enviable figure to the delight of her fans.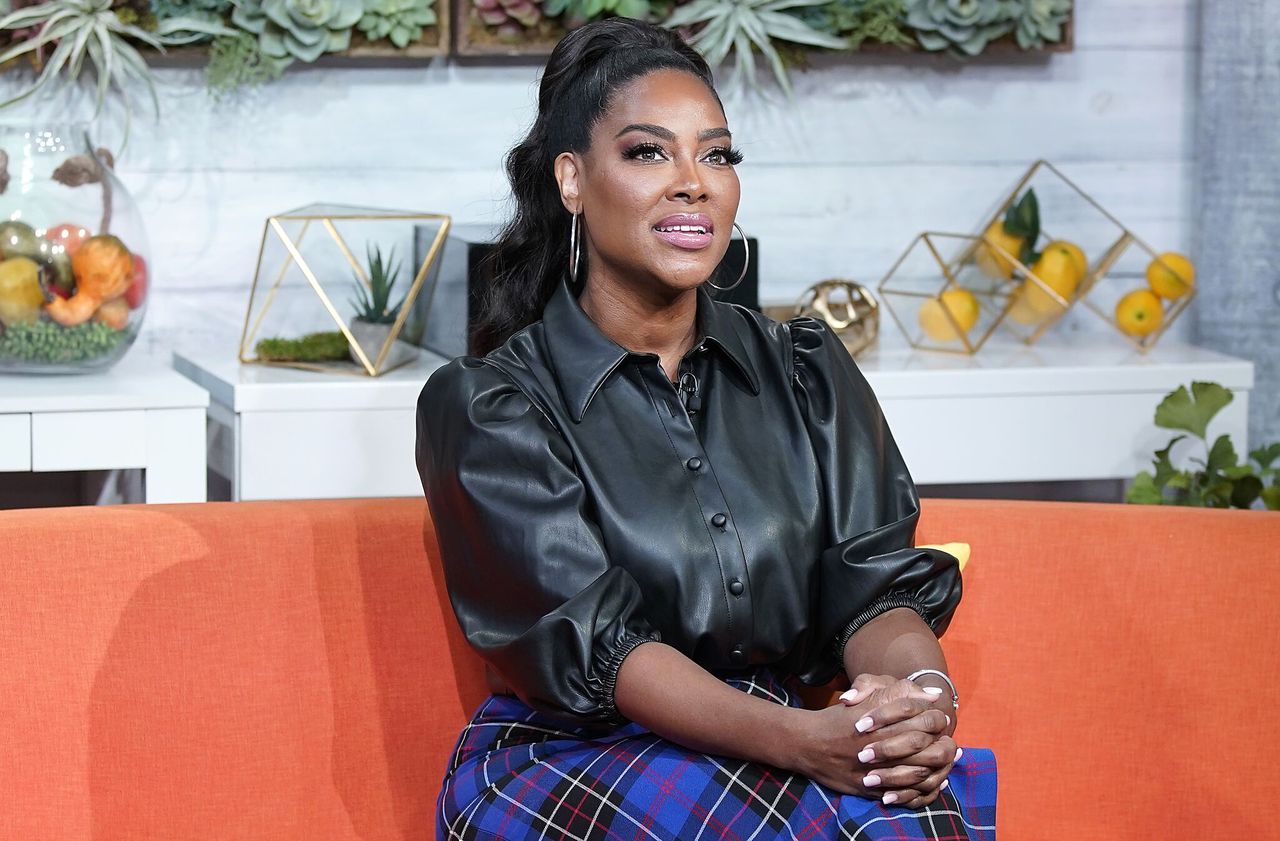 Moore looked stunning in a black jumpsuit that hugged her perfectly curved body. With one hand touching her curly hair, she stood on her toes posing barefoot.
In the caption that followed the post, Moore shared that from 184, she had come down to 177 in the second week of her routine. According to her, she increased her vegetables and reduced her intake of sugar. She captioned the post:
"#177 from #184 week 2 How? -More veggies less sugar -Did 2 spin classes at 30 mins -Drank more water"
Moore's fans are always itching to dive into her comment section whenever she posts something beautiful and captivating. This time was no exception. The post has gathered over forty-three thousand likes and over seven hundred comments.
One fan commented that she looked gorgeous while another added that her weight loss was inspiring, given the short duration in which it took place.
While her business and career might be making waves, her relationships have not replicated the ageless beauty she mirrors.
When it comes to beauty, Moore does have some lessons to dish out. In an interview, the actress was reported to have shared some beauty and life lessons where she discussed in detail her make-up and exercise routine.
The former Miss USA is always quizzed about the secrets of her good looks and perfect shape and she always has a ready answer for them. 
The model was reported to have said that keeping the skin hydrated, working out, and eating healthy are the secrets of her ageless looks. Nothing extraordinary.
Moore's grandmother always told her that her hair was her "crowning glory," hence, she pays keen attention to it. In a reported post, the television star revealed that she avoids overheating her locks. According to her, hair needs to be kept away from relaxers and direct hot heat and tension.
While her business and career might be making waves, her relationships have not replicated the ageless beauty she mirrors. The mother of one and her husband, Marc Daly, announced their separation last year.
During an interview, Moore reportedly said she is still trying to figure out her relationship with her estranged husband following their announced separation. The couple share daughter, Brooklyn Doris Daly, who was born in 2018.
Moore became the second Black woman to be crowned Miss USA in 1993. Following her success, she featured in many hit movies before featuring in "The Real Housewives of Atlanta." Moore's fans can be sure to expect more stunning looks from the star.