John Amos' Daughter Shannon Stuns in a Photo as She Flaunts Her Flawless Skin & Nose Piercing
Shannon Amos is aging gracefully! The only daughter of "Good Times" star John Amos showed off her naturally glowing skin and beautiful accessories in a brand new Instagram photo.
Shannon Amos' glow is perpetual and she proves it with every update on her Instagram. In a brand new Instagram photo, the only daughter of "Good Times" actor John Amos looked ageless with her luminous look. 
Shannon used a bandana to keep her beautiful locks off her face in the picture. She donned vintage earrings with turquoise and red stones. In one of her fingers, she had a matching ring on with a turquoise stone.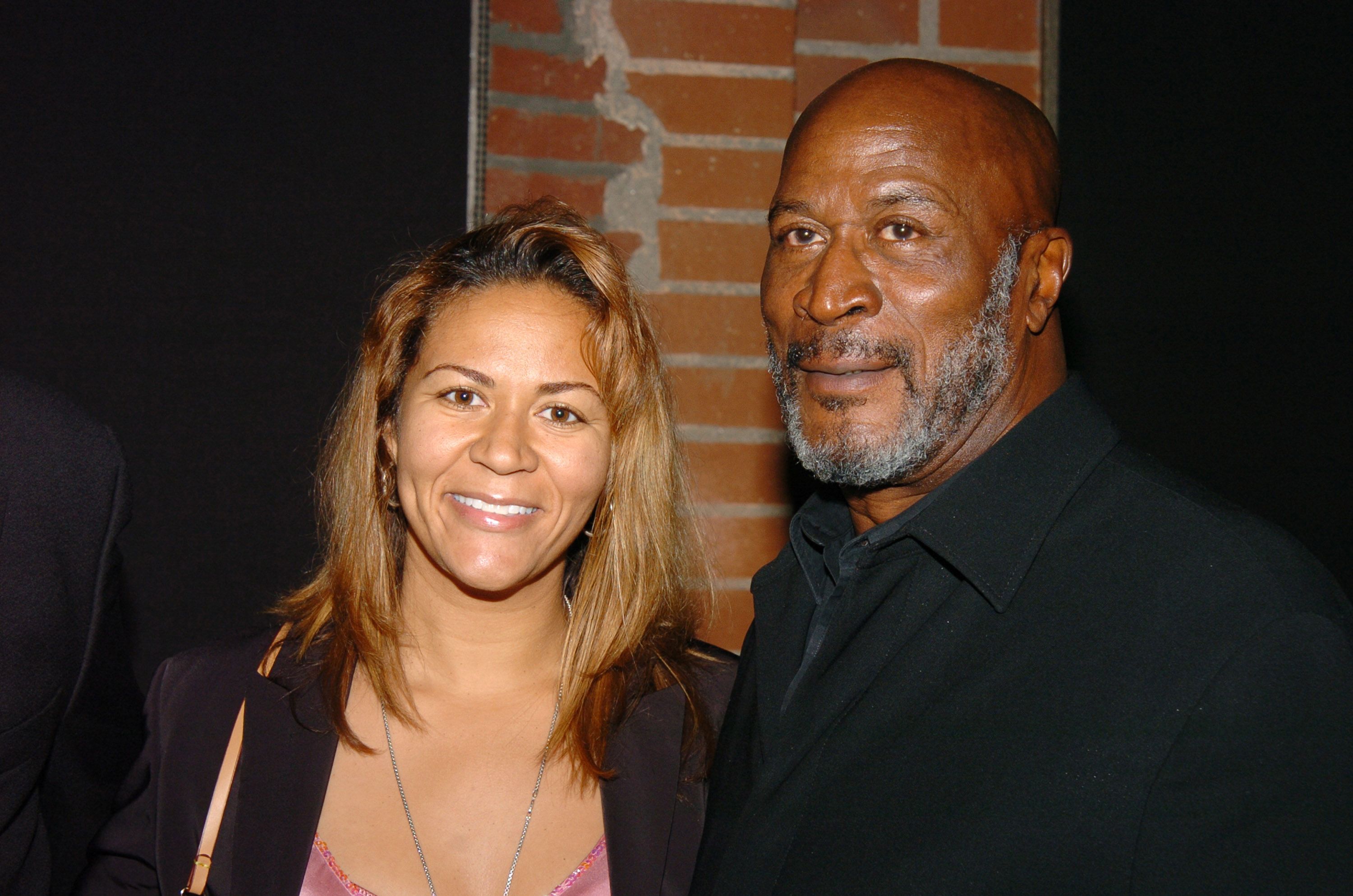 A BEAUTIFUL MIND AND SOUL
She let out a subtle smile as she posed in a white top. In the caption, she shared a profound quote by spiritual teacher Maryam Hasnaa on processing things by heart. It read:
"Instead of processing things intellectually, I like to drop in my heart and feel my way through."
EARLY LIFE
Shannon was born to Amos and her artist mother, Noel J. Mickelson in New Jersey. Raised by an actor father who starred in several series including "704 Hauser St." and "Coming to America," she was exposed to the world of acting from an early age.
Talking about her personal life, she is a married woman and a mother to her daughter.
PASSION TO WORK BEHIND THE SCREENS
Rather than acting, Shannon developed an interest in the business side of Hollywood and her father encouraged her. Together, they would attend meetings with managers, agents, and attorneys and Shannon would observe how things worked. 
That was the beginning of her journey to learning the ways of Hollywood. She wanted to become a producer some day and luckily enough for her, she was hired as an intern to work with director Spike Lee on "Mo Better Blues."
HOW HER CAREER ADVANCED
To Shannon, practical knowledge was more valuable than what she learned in college so she decided to drop out. Shen then worked as a production assistant on "Yo! MTV Raps," which was MTV's first hip-hop show. 
After that, she worked as a segment producer for "America's Most Wanted" while she patiently waited to be a part of BET, a network that produced African-American shows. After a year of mailing her resume numerous times, she was hired by the network as a producer. Again, her dexterity paid off and she became a show creator. 
SHANNON'S LIFE TODAY
Today, Shannon produces digital content and specializes in branding YouTube content creators across multiple platforms. Talking about her personal life, she is a married woman and a mother to her daughter. Not much is known about her husband and child.
To this day, Shannon and John have maintained an amazing father-daughter relationship. She looks up to him as an inspiration and spends time with him whenever possible.