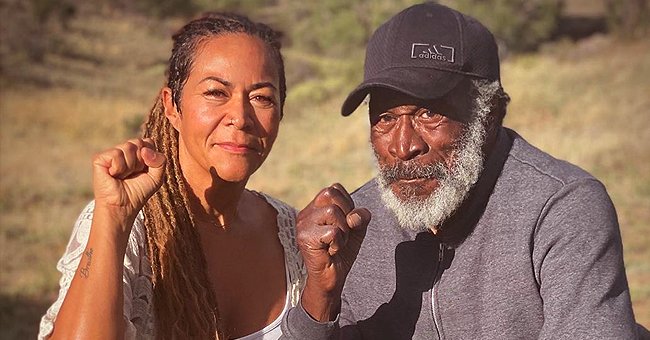 Instagram/wellnesstravelmama
'Good Times' Star John Amos' Daughter Shannon Holds Hands with Dad in a Sweet Photo

Actor John Amos and his daughter, Shannon Amos, take to Instagram to kneel in solidarity, sharing historical findings relating to the current protests against racism in the country.
Shannon Amos took to Instagram with a photo of herself and John kneeling side by side while holding hands and raising their fists in solidarity to show their support to the Nationwide protest against racism.
Shannon wrote: "...Just spent 5 days on our family land. When I first researched the town I read that it was established in 1877 and named after Gen. George Armstrong Custer."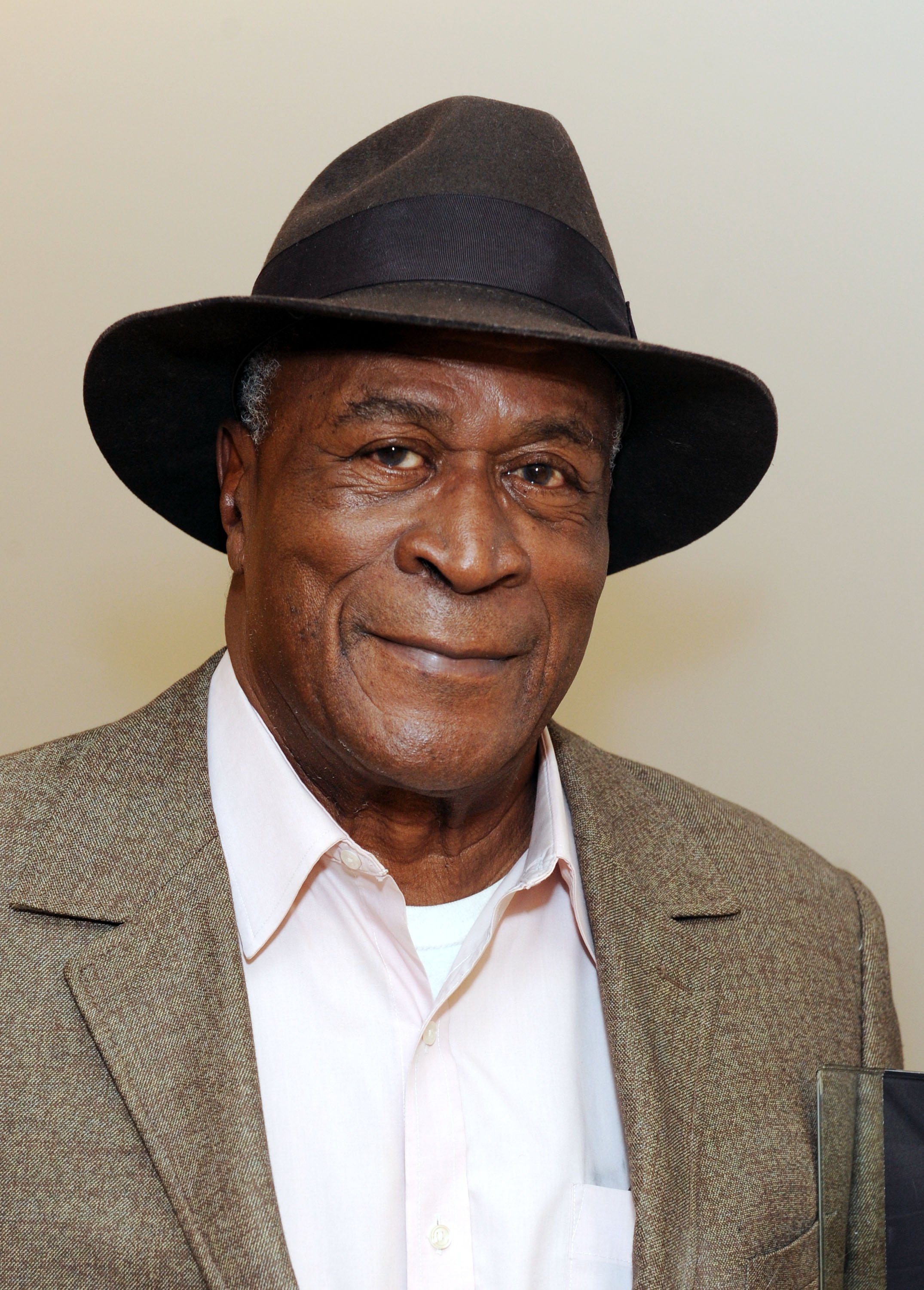 John Amos at the Althea screening and panel discussion on Oct. 5, 2015 in New York City | Photo: Getty Images
She revealed that on further research, she found a shocking well of truths behind the origin and ownership of the land. She wrote that the 330 acres on which her family land sat were Native American property for 10,000 years before the Europeans colonized the land.
She continued saying that the Ube people had dominated the majority of Colorado, including the Wet Mountain Valley by the 16th-century, hunting game and foraging for edible plants.
She described how the Spanish, French, and other Europeans discovered the land and started to exploit it.
She concluded her lengthy caption by saying that racism has been used, for centuries, to divide people so that only a few could maintain power, control, and wealth. She encouraged other people to see the truth.
Shannon and John share a beautiful father-daughter relationship. She often takes to Instagram with pictures of herself with her father showing off the quality time they spend together. Her mother, Noel J. Michaelson, was a famous artist who was married to John from 1965 till 1975.
John Amos has had his own experience with racism in Hollywood.
Shannon's old man has had a wonderful career as an actor. John Amos made his big-screen debut in 1971 in the comedy "Norman is That You?" In 1997, he was cast in the phenomenal epic miniseries "Roots." Several decades after, the actor revealed that his ancestors had spoken to him at the time:
"They gave me a shirt and the costume for the character and it was then that whatever it was that happened..."
He said that he began yelling and screaming, making his friend fear that he was having an epileptic seizure. It was then that he heard his ancestors encourage him to stay strong and resolute.
While the screaming was extremely unsettling, the spirits of John's ancestors must have had great intentions for him. After the series premiered, it blew up and became extremely popular, getting 37 Emmy award nominations and winning nine.
John opened up about his experience in Hollywood as a black man, with racism. And how his role in 1970's "The Mary Tyler Moore Show" paved the way for him into success as the first black family man on screen, long before his appearance on the award-winning "Roots."
He believed that he never got the chance to express himself as a writer and an actor, concluding that the main reason for that hindrance was his young age, at the time, and his race as a black man.
In 2019, he appeared in "Good Times" live special and described the opportunity for a cast reunion as "a blessing."
John has had quite an eventful journey in Hollywood battling ups and downs, including racism in his career. He and his daughter, Shannon, have set their sights on fighting that same societal issue together as a strong unit.
Please fill in your e-mail so we can share with you our top stories!