Kelly Rowland Is Expecting Her 2nd Child — Relive the Sweet Moments with Look-Alike Son Titan
Singer Kelly Rowland is expecting a second baby with her husband, Tim Weatherspoon. The couple shares a 5-year-old son with whom the singer has enjoyed many sweet moments. 
Singer Kelly Rowland announced she is pregnant with her second child in the most amazing way on Wednesday, revealing her baby bump as she posed on the cover of Women's Health Magazine. 
Rowland and her husband are parents to a 5-year-old son, Titan Jewell. Titan resembles his mother closely and has shared so many unforgettable moments with her, and some of these moments have been shared on Rowland's Instagram.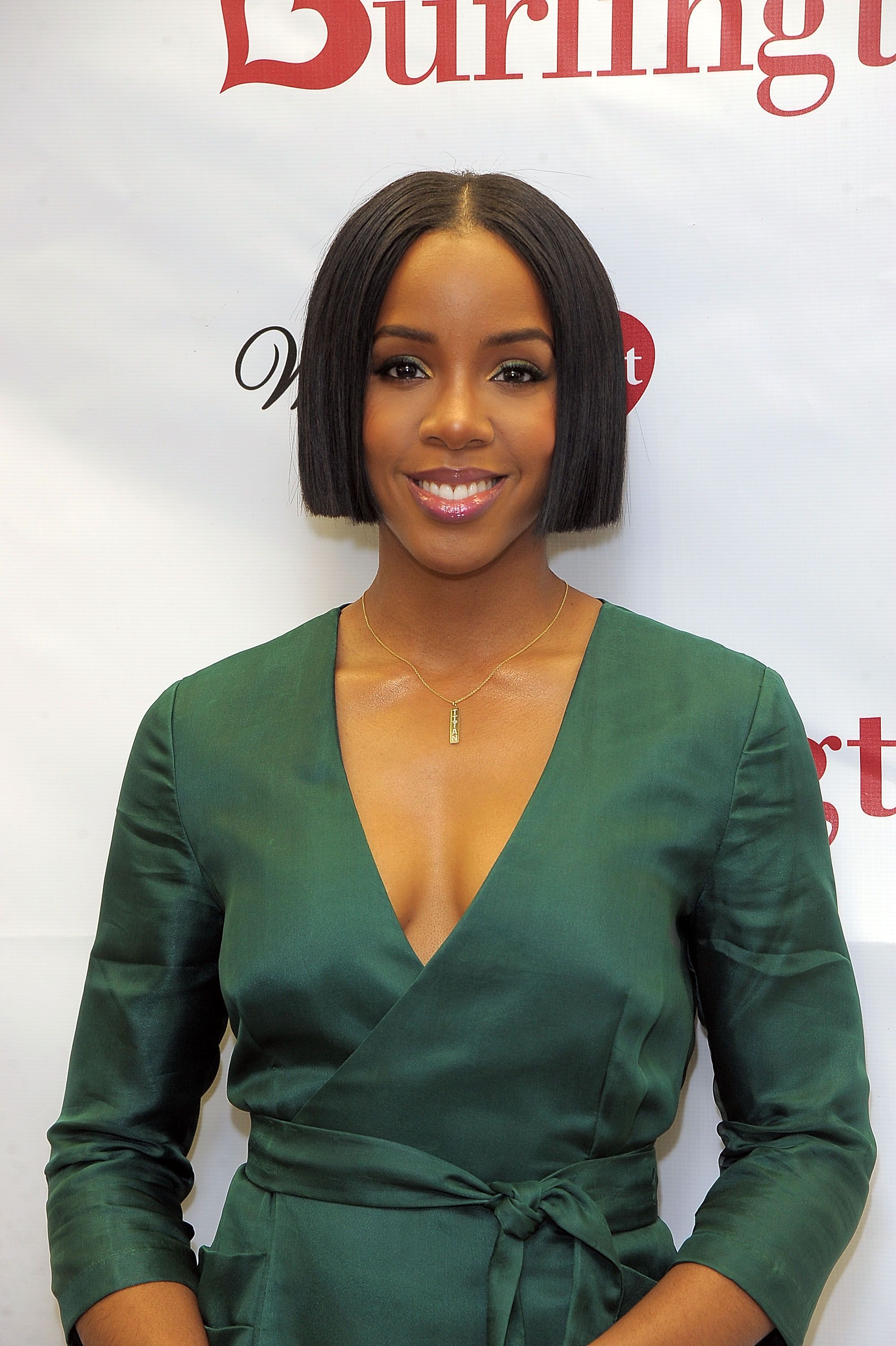 ROWLAND AND TITAN'S PLAYTIME
In August, Rowland shared a video of her and Titan playing "corny jokes." In the video, the adorable boy asked his mom why the cow crossed to the other side of the road. Rowland replied that the cow did so to "moove" to the other side.
However, Titan was not having that answer. He said the cow "mooved" to go into the bathroom, after which he laughed while his mom gave a funny expression. 
NATIONAL SON'S DAY
The singer celebrated her son on National Son's Day by sharing a video of him in the backseat of a car bopping his head to a song's beat. In the caption to the post, Rowland said Titan was her world. 
Rowland also knows all about the messy side of being a mother and does not hold back on talking about them.
Rowland shared another post a few days ago that showed her and Titan chilling together, with the singer pouting her lips. In the caption to the post, she described Titan as her heartbeat, saying she did everything for him and that he changed her life. 
FATHER'S DAY
Mother and son combined to wish their husband and father a happy Father's Day on June 21, with Rowland sharing a black and white photo of herself, Tim, and Titan spending time together on a tree. She captioned the snap: 
"HAPPY FATHER's Day my Love! @timspoon YOU are our greatest blessing! We LOVE YOU!❤️❤️."
TITAN HELPS MOMMY IN THE KITCHEN
On May 21, Rowland shared a picture that showed her baking as she continued to learn that aspect of cooking. Joining mom was Titan who was in pajamas hugging her tightly. 
The adorable tot also joined his mom in the pool in a snapshot shared with fans in May. In the caption to the post, Rowland wrote, "Me & My Scuba Guy!"
CASE FOR AUSTRALIA FIRES
On January 4, Rowland shared a video of herself and Titan who expressed his love for Australia, saying it was so much fun. Rowland spoke next, saying Australia is one of the most beautiful places she and Titan had visited. 
She said people should keep the country in their thoughts and pray for the fires to stop, adding that she and her family loved Australia so much and would think of whatever they could do to help. 
Besides sharing special moments with her son, Rowland also teaches him how to love his Black roots. She told People in a chat that she had black art all around her house and that there could not be any identity crisis in her home. 
With Rowland now pregnant with a second child, the singer is a step closer to fulfilling her desire to give Titan a sibling. When the baby arrives, the doting mom plans to ensure that her kids grow up in a normal environment, away from the spotlight. 
Rowland also knows all about the messy side of being a mother and does not hold back on talking about them. In a 2017 chat with Today, the singer said conversations needed to be had about the things that happen to women after giving birth. 
She shared some of her thoughts about the topic in some chapters of her book, "Whoa, Baby!" proving her honesty about things like postpartum depression, urinary incontinence, and sex after pregnancy. 
The singers' fans will hope she has a successful pregnancy and delivery and she serves them with a double dose of mother-children delight in the months to come.