Check Out Rev Run's Daughter Vanessa Simmons as She Exudes Glamour in a Blue Dress & Pink Heels
Vanessa Simmons is the definition of a boss lady stemming from the several hats the businesswoman wears — she definitely looks the part in her new Instagram photo.
Vanessa Simmons has taken to Instagram to share a new photo of herself and some motivation to keep people going with her caption which read:
"Repeat after Me: I am not other people's opinion of me ?? keep striving and improving daily."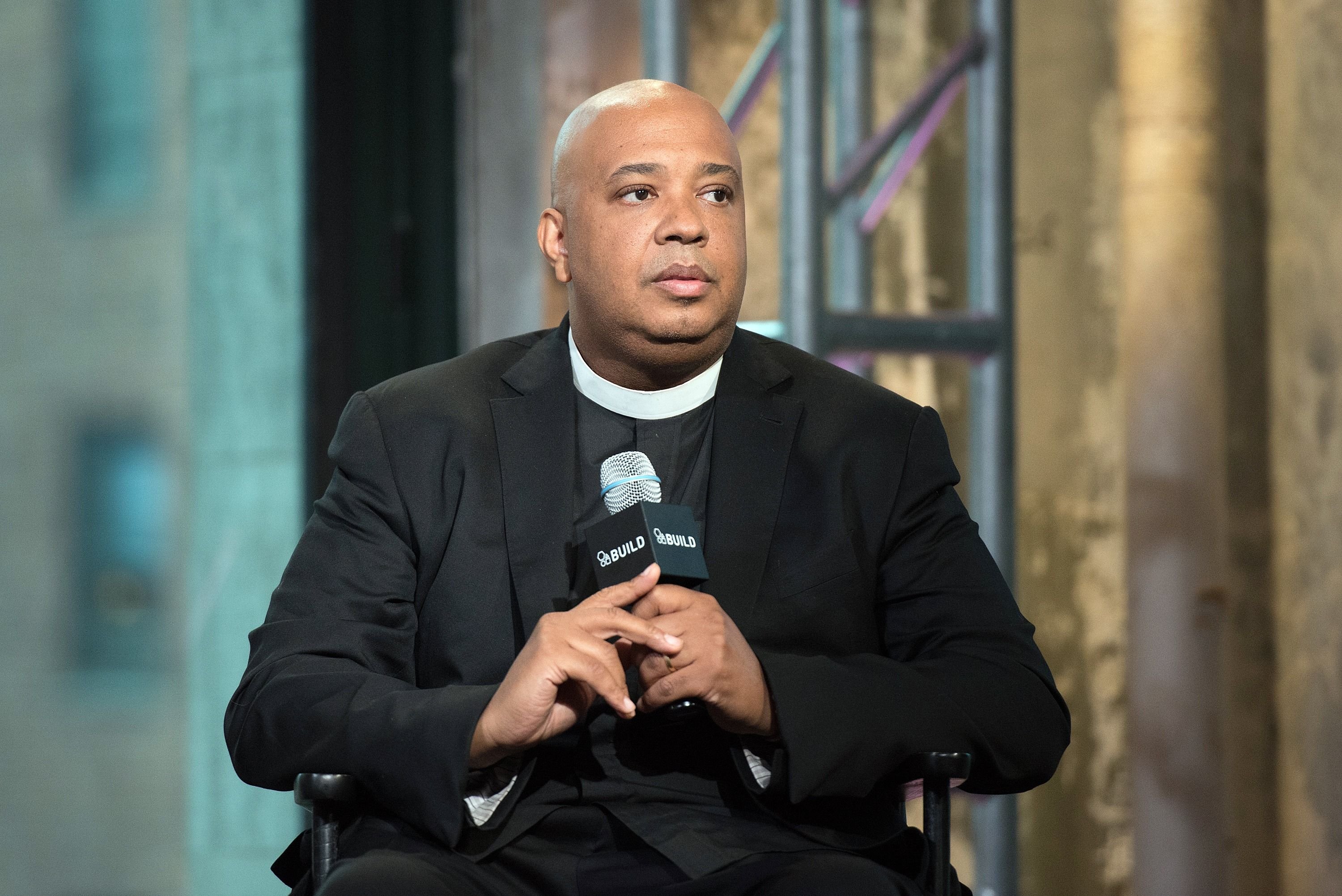 The photo showed Simmons in a button-down blue dress with pockets on both sides. Her left leg was raised, displaying her toned legs down to her feet which was clad in pink stilletos.
A thin metal chain attached her blue purse to her waist while she rested against a railing. The businesswoman was standing on a nude marble staircase with white walls and railings.
The green plants and glass door made for a charming backdrop. She accessorized with a gold chain wrapped around her neck and little triangular earrings with a silver bracelet on her left wrist. 
Her photo and caption resonated with her fans as they praised her beauty and repeated the mantra with her. A particular fan said she has been watching the family since 2005 and is glad they are all doing well.
Another fan said she has fantastic taste in clothes and managed to look great without revealing too much. A third said she would love to have her as a support system, while others said she was an inspiration to other women.
The line went on to flourish, recording $75 million in sales and securing them a spin-off show of their own.
The powerhouse has made a mark across the fashion, beauty, and entertainment industry for about ten years while following in the footsteps of her father, Rev Run of RUN DMC.
The TV host began her career on her family's reality show, "MTV Run's House," which was introduced in 2005. Using this platform, she launched her fashion line, "Pastry" with her younger sister, Angela Simmons.
The line went on to flourish, recording $75 million in sales and securing them a spin-off show of their own called "Daddy's Girls." Simmons also launched another fashion line in conjunction with Candice Cuoco in 2017.
The mother-of-one also created the weekend-long pageantry for teenagers called "Miss Teen California," which awards teenagers scholarship funds to the tune of $20,000.
Simmons is doing well on every front but is very particular about being a mother to her only daughter, Ava Wayans, while also paying attention to herself.