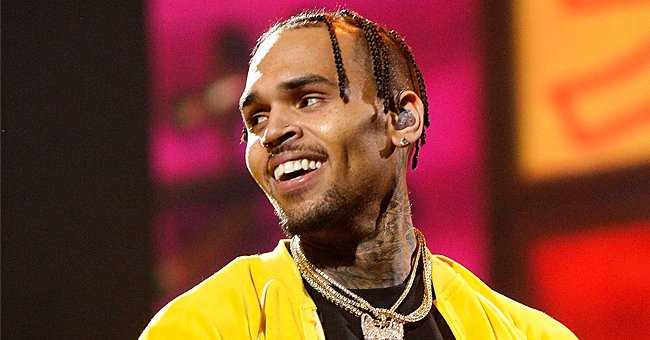 Getty Images
Chris Brown Shares Stunning Photo of His Mom Joyce in a Floral Dress as He Celebrates Her B-Day
Popular singer Chris Brown celebrated his mom Joyce Hawkins' birthday by posting a beautiful photo of her on his Instagram page. The talented artist paid her a special tribute.
Chris Brown did not hold back in praising his mom, Joyce Hawkins on her birthday. The "Go Crazy" singer shared a beautiful photo of his mother in an Instagram post.
The picture showed Hawkins in a colorful floral dress looking ageless. She posed by resting her back against a wall as she smiled happily.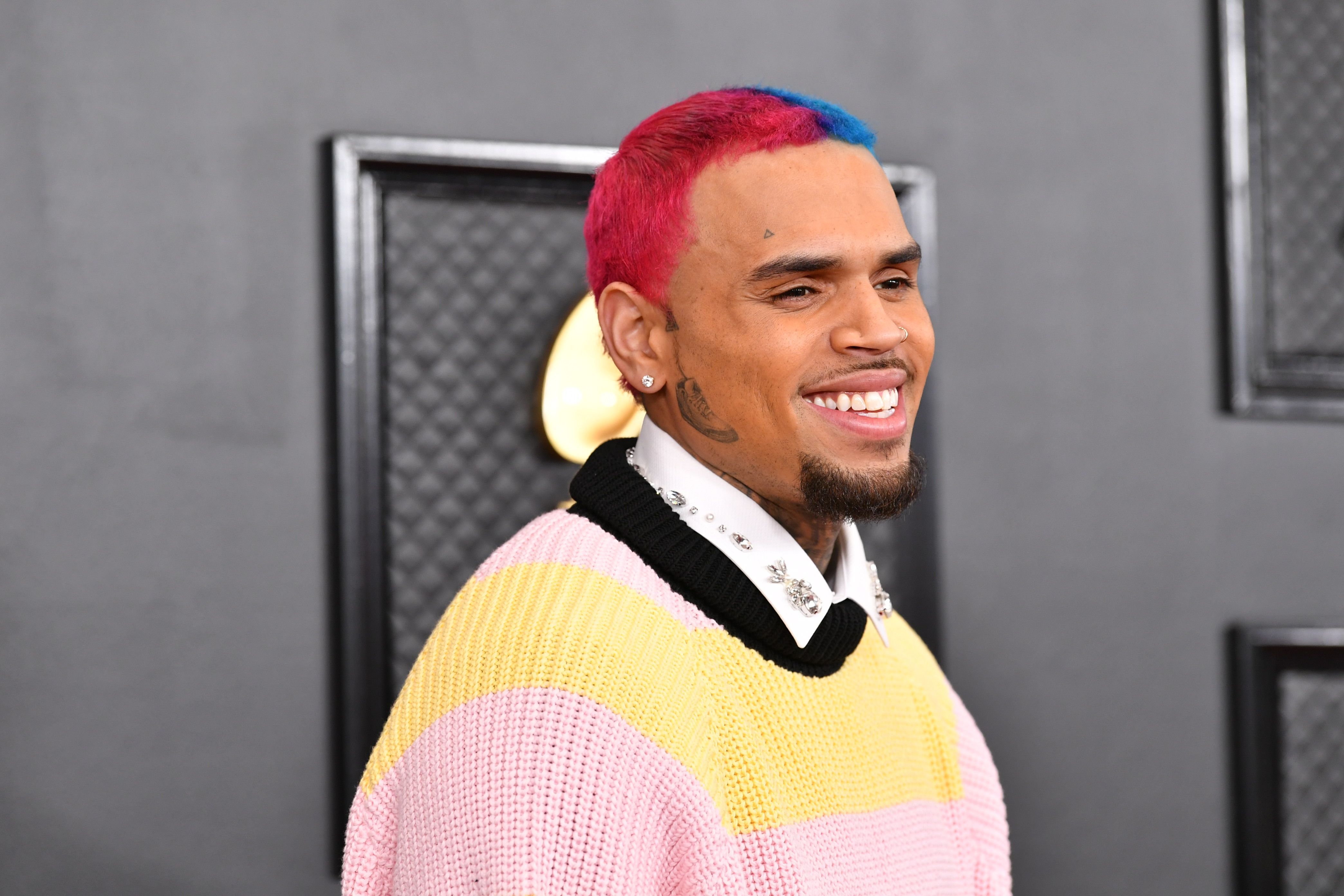 Chris Brown at the 62nd Annual Grammy Awards at Staples Center on January 26, 2020. | Photo: Getty Images
THE HEART THAT GAVE ME A HEART
Brown poured out his love for his mom in the post's caption, wishing her a happy birthday followed by several red heart emojis. He also wrote:
"The heart that gave me a heart!❤️❤️❤️❤️❤️❤️❤️❤️❤️❤️❤️❤️❤️❤️❤️❤️.([expletive] CHILL OUT) don't die playing! THE WORLD FOR THIS WOMAN ( CREATOR)."
Over 290,000 of Brown's 72.4 million Instagram fans liked his post. However, there were no comments on the post as the singer has disabled his Instagram comments.
HAWKINS STUNS FANS WITH AGELESS SELFIE
The photo accompanying Brown's post showed once again how beautiful his mother continues to get even as she grows older. Her fans on social media are used to seeing her good-looking picture posts.
Hawkins said her son's confession hurt her so much and was the most painful moment in her life.
Last month, Hawkins shared a stunning selfie looking like a 20-year-old. In the snapshot, she wore light makeup, false eyelashes, and pink lip gloss and accessorized her look with big gold hoop earrings.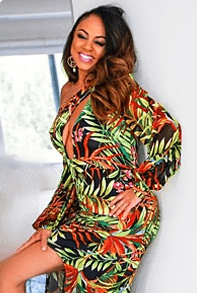 Chris Brown's mom, Joyce Hawkins posing for a picture | Photo: Instagram/chrisbrownofficial
HAWKINS ALWAYS DEFENDS CHRIS
Hawkins has always defended her son against his critics amid his many legal troubles. In one of her defensive statements, she said her son was not a devil.
The proud mom noted that it was not easy to watch the world judge Brown, adding that he was neither an angel nor a devil. Hawkins' words came during the premiere of Brown's documentary in 2017 which she hoped would balance the negativity surrounding him.
RIHANNA WAS FAMILY
Many fans would argue that Brown's many battles with the law started after he assaulted singer and ex-girlfriend, Rihanna in 2009. Following that incident, the singer was upset and told his mom what he did.
Hawkins said her son's confession hurt her so much and was the most painful moment in her life. She rebuked him for his actions and advised him to walk away if he found himself in a similar situation in the future.
About Rihanna, Hawkins said her heart went out to the singer, adding that she loved her because she was like a daughter to her and became part of the family, even spending Christmas with them over two years.
Brown has recovered from his troublesome past and continues to turn out many hit songs. He is also a father to two adorable kids, daughter Royalty, and a baby son, Aeko, 10 months.
His mother has been part of his recovery and has also been there for his kids, being a doting grandma to them. She showed a glimpse of how much of a doting granny she is when she gushed over baby Aeko in May.
Hawkins shared a cute photo of the adorable baby, describing him as her angel. As she adds another year, Hawkins does so knowing her son, grandchildren, and fans are solidly behind her. Congratulations are due for the ageless beauty.
Please fill in your e-mail so we can share with you our top stories!