Jenna Bush Hager Reflects on Touching Letter to Her Grandparents as She Shares Childhood Photo
The "Today" show's co-host, Jenna Bush Hager took fans down memory lane with a precious childhood photo and an emotional letter written to her late grandparents.
Jenna Bush Hager is one of the twin daughters of the 43rd U.S. President, George W. Bush, and former First Lady, Laura Bush. The famous author and TV anchor recently shared a rare picture from her childhood and an intimate letter she wrote to her late grandparents on social media.
The mother-of-three uploaded two pictures on Instagram. The first was an image of herself with her twin sister, Barbara Bush as little girls posing beside their grandfather, former U.S. President George H.W. Bush.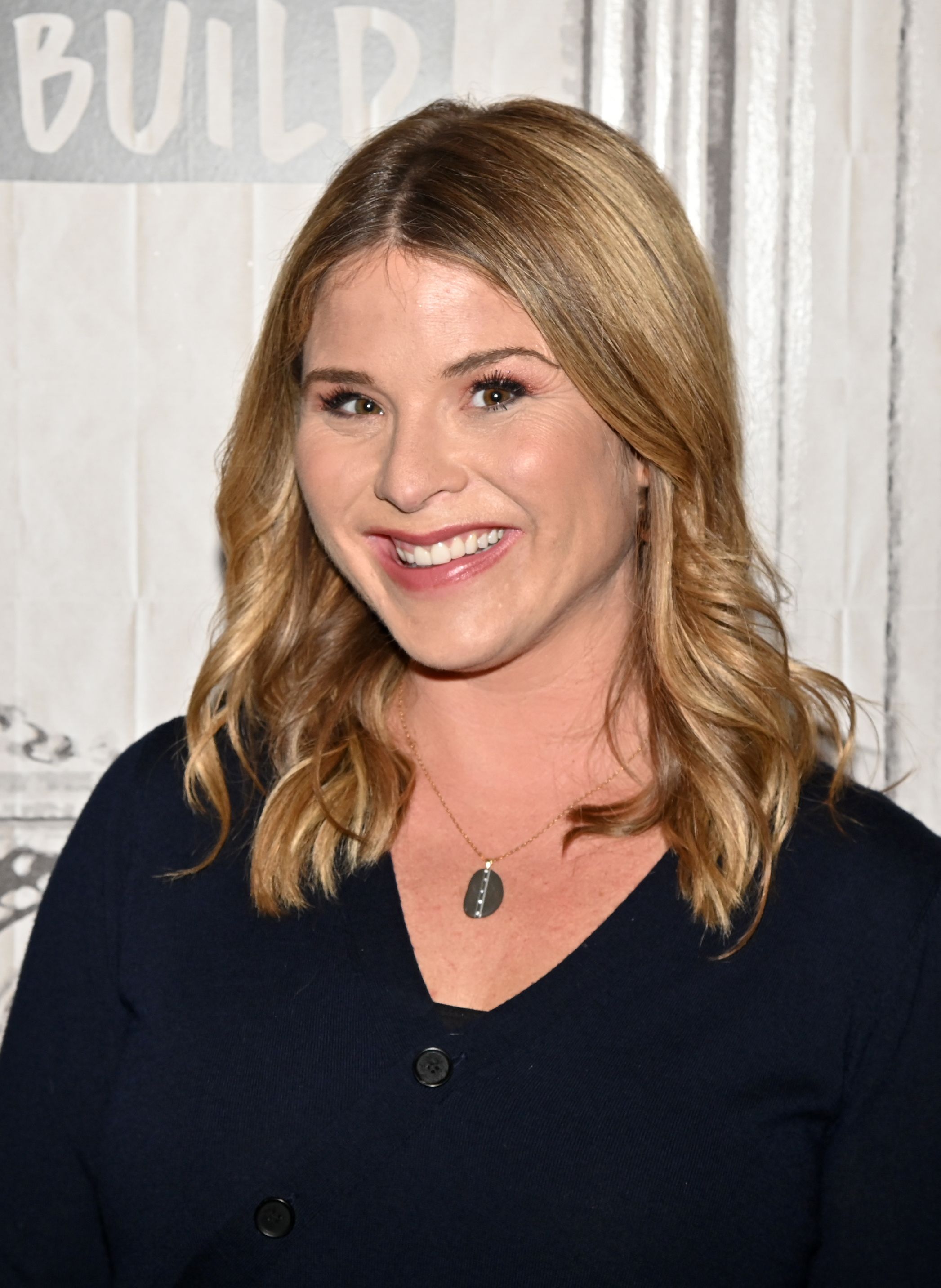 The second was a picture of her new book "Everything Beautiful In Its Time: Seasons Of Love and Loss" which contained a compilation of personal letters to her late grandparents.
[Jenna Bush] news anchor talked about the book she wrote in honor of her three deceased grandparents.
The author captioned the post with an emotional message where she stated that she had learned a lifetime worth of lessons from her grandparents and was pleased to be able to write them a letter detailing her appreciation.
The proud granddaughter of the 41st U.S. President, George H.W. Bush, and First Lady Barbara Bush, picked up the art of writing letters from her late grandparents.
And now, the 38-year-old was paying homage to her grandparents with a special letter, which contained words of gratitude to her grandparents for raising her and her twin sister to be disciplined women.
The co-host of "Today With Hoda & Jenna" also wrote about her favorite childhood memories with her grandparents such as going fishing and eating blueberry pie.
During an emotional segment of the "Today" show which aired in September, the news anchor talked about the book she wrote in honor of her three deceased grandparents.
The 38-year-old lost two grandparents in 2018, starting with the former First Lady Barbara Bush who passed away in April followed by the death of her husband, George H. W. Bush in November. While Hager's maternal grandmother, Jenna Welch passed away in May 2019.
The mother-of-three got emotional as she read pages from her book on the show and also disclosed that the book's title originated from a Bible passage she read at her grandmother's funeral last year.
The author of "Sisters First" suffered another loss in August when her father-in-law, John Hager died. The family held a small memorial with only five people due to the ongoing pandemic.
Hager read a poem by Mary Oliver at the funeral and also shared a heartwarming tribute to the man on social media. However, the 38-year-old is coping with her losses by promoting her new book and she is also excited to be back on the set with her fellow co-host, Hoda Kotb after months of social distancing.