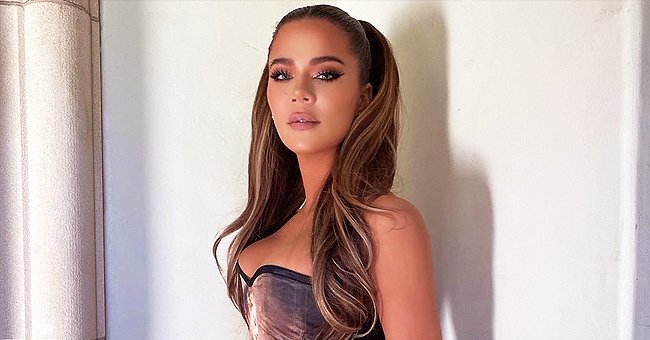 Instagram/khloekardashian
See Khloé Kardashian's Fit Figure as She Poses in Tight Black Pants & a Corset Top
The "Keeping Up With The Kardashians" star is no stranger to radical changes of appearance and she knows how to defend herself when "haters" come after her looks.
36-year-old media personality and model Khloe Kardashian debuted her slimmest waist to date on social media recently, revealing yet another makeover in her profile at the beginning of October 2020.
On the 2nd of the month, Kardashian took to Instagram to show a transformed look and an impressive dominatrix look that brings attention to her fit figure, causing contrasting reactions among her many fans and followers.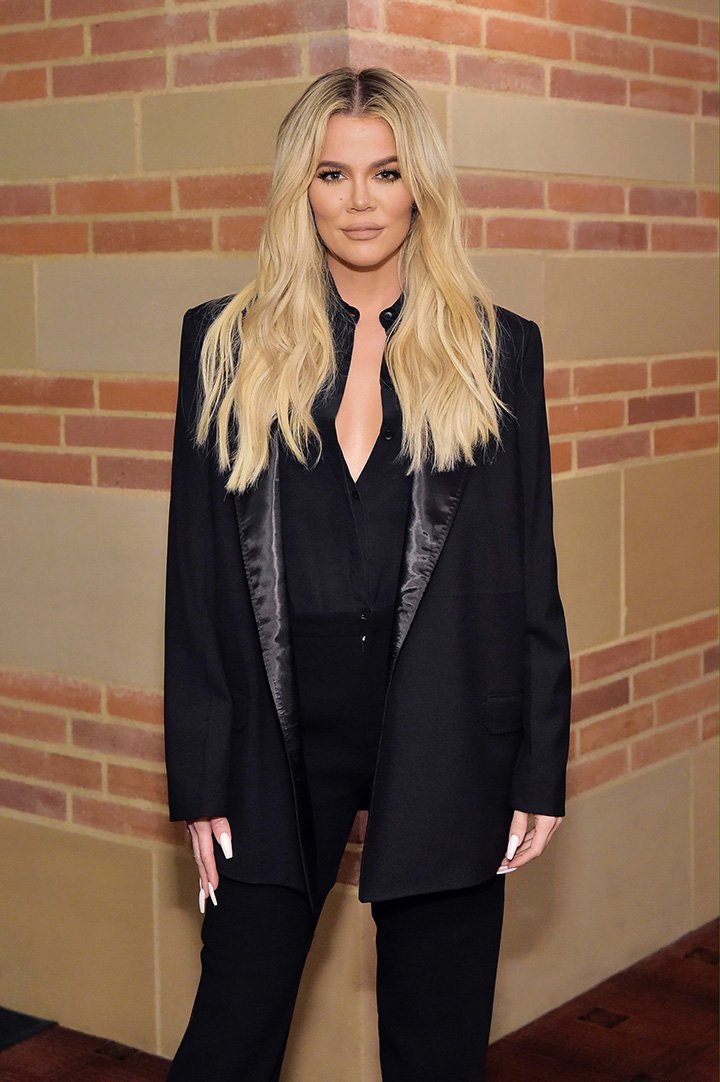 Khloe Kardashian attending The Promise Armenian Institute Event At UCLA Los Angeles, California in November 2019. I Image: Getty Images.
Kardashian wore a corset top with a reproduction of what looked like a rococo painting of a female figure printed on it, on top of a pair of tight black vinyl pants.
She styled her light brown hair in two long ponytails that reached down to her armpits and donned heavy makeup in her eyes and nude tones on the rest of her face.
"Man, this heat wave is intense!! Isn't it October???" the reality-TV star captioned the slideshow, which also included a few short clips of Kardashian posing for pictures at her home.
While the post earned Kardashian several compliments over her appearance, there were also users that mocked her by comparing her to other celebrities like Ariana Grande or even her older sister Kim Kardashian West.
To the critics' surprise, she reacted to the negative or sarcastic comments by responding to several of them with humor and her own sarcasm, laughing off the attempts to shade her because of her looks.
Following the unusual exchange on Instagram, Kardashian took to Twitter to share her thoughts about Internet "haters" that feel the need to harm others with their mean statements. Later that date, she also tweeted:
"I'll never understand how bored or unhappy some people can be. I am someone who would never comment something unless it's positive."
GETTING INTO THE HALLOWEEN SPIRIT
But being the mother of her 2-year-old daughter True, shared with NBA star Tristan Thompson, Kardashian has better things to do than battling internet trolls. The following day, she shared how she was already getting into the Halloween spirit with her family.
"??Family Pumpkin Carving Day ??," she captioned a slideshow she shared on Instagram on October 3, which showed her daughter, True and her niece, Chicago (Kim's daughter) painting and carving pumpkins in the backyard of the family home.
Thompson appeared on one of the slides, adding to the rumors about the "Keeping Up With The Kardashians" star and the father of her child allegedly rekindling their relationship, something that she hasn't denied, nor confirmed.
Please fill in your e-mail so we can share with you our top stories!