Megan Thee Stallion Shows off Cool Makeup by Priscilla Ono with Golden Accents on Her Eyelids
Megan Thee Stallion showed how beautiful she looked in her makeup by Priscilla Ono in a video she posted on Instagram announcing her new fashion line.
Rapper and singer Megan Thee Stallion had her face made up by Priscilla Ono and she looked elegant while showing it off on Instagram.
The rapper made two posts of her flawless and beautifully made-up face. It is impossible to deny that she looked gorgeous, especially with the golden colors used for her eyes.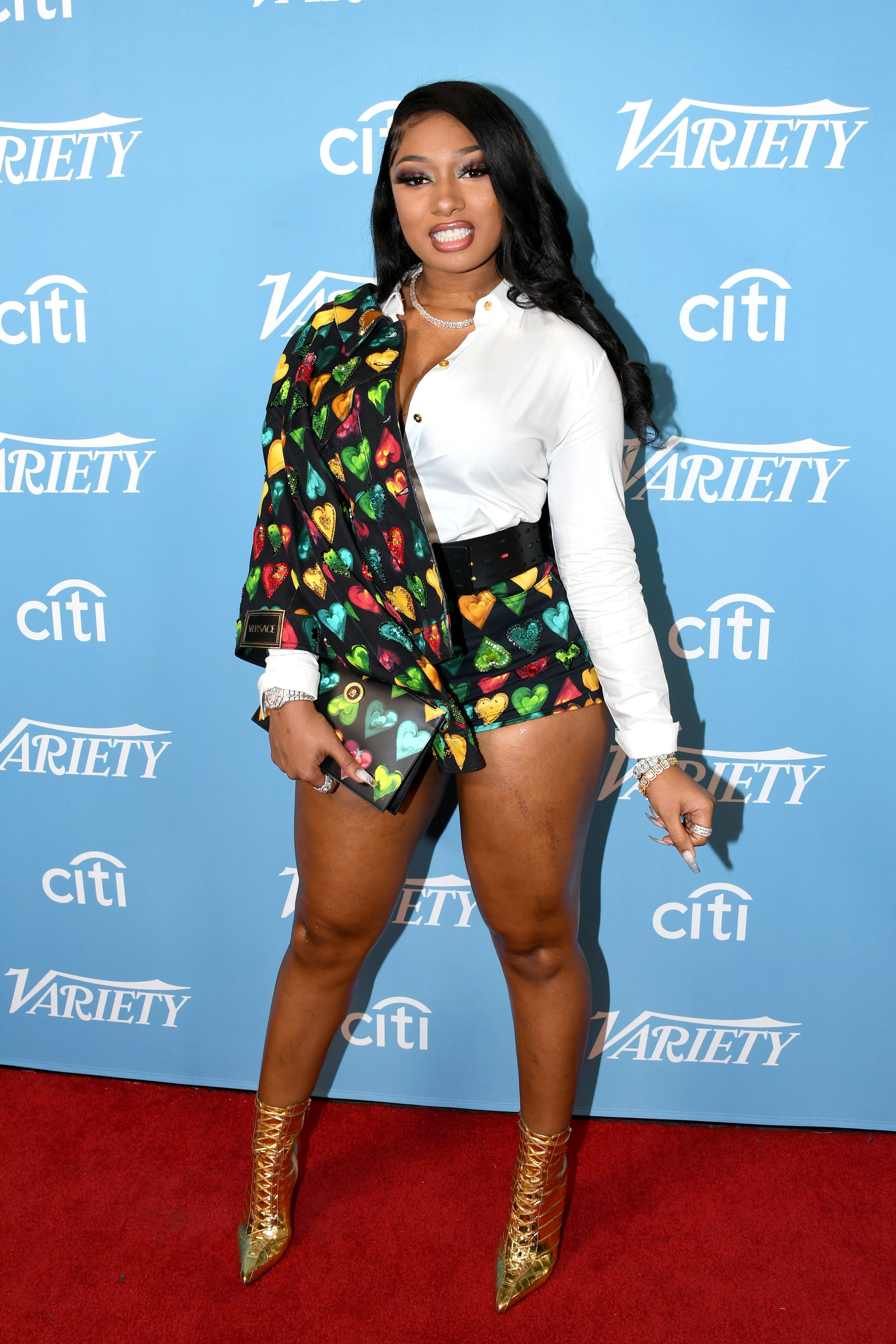 The first image Megan shared was a selfie picture that showed off her neatly styled hair with her signature long braid resting on her shoulder. Her face was highlighted perfectly and the details of her eyeshadow were glaring for all to see.
The major attraction of the makeup was the golden-colored contact lenses that Megan wore. Captioning the post, she wrote:
"Y'all know I loveee to do my own makeup, but today @priscillaono killed it ???????."
The second image in the post was similar to the first; however, this shot showed the cat-eye effect and long pointed nails which rested on her chest.
The comments section was filled with love for Megan and most of her fans could not help but call her the "Queen of Makeup." Some expressed that she understood it well and that the work Ono did was flawless.
Megan has revealed that she once suffered from skin issues. 
The other post Megan made was a short clip of herself announcing her new collection with Fashion Nova.  In the clip, she explained that there was something for every body type. She gave a further explanation in the caption saying:
"Nov 18th, my collection with @fashionnova for ALL shapes and sizes launches ??? Tall hotties stand up ????."
Fans also took to the comments section of the post to express their excitement over the new collection that was going to be dropping and how eager they were to rock the outfits.
Over the years since her debut, Megan has proven that she understands her onions regarding makeup and fashion. While her style might not be the regular kind, she has gotten her feet in the door as one of the fashion influencers on Instagram.
Although it is almost impossible to see Megan without her face made up, she has shared pictures of herself without makeup. Just as she looks gorgeous with makeup, she looks stunning without it.
While she has a top-notch makeup game, Megan has revealed that she once suffered from skin issues which made her somewhat conscious of her face. 
In all, for Megan, being beautiful and conscious of her skin while applying makeup is something that has started since she was twelve, and although she has had other makeup artists work with her, she is always the director of her looks.