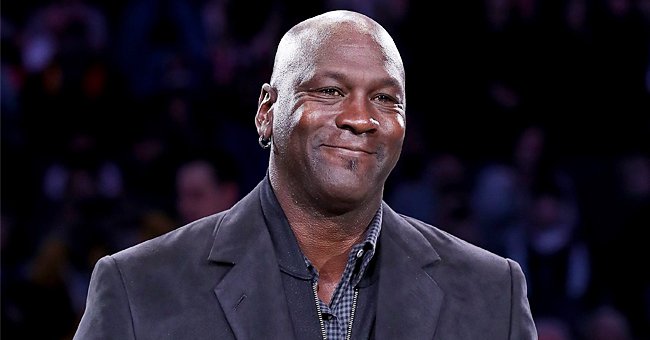 Getty Images
Michael Jordan's Daughter Jasmine Flaunts Curves in a Snap by the Pool Wearing a Black Bikini
The daughter of the former Chicago Bulls star player has grown to be a beautiful and confident woman and mother who sometimes delights her fans in social media with her physique.
27-year-old Jasmine Jordan is one of the five children of the 57-year-old basketball legend, Michael Jordan and he shares her with his first wife, Juanita Vanoy, from whom he divorced in 2006.
Jasmine is very active in social media, often sharing details about her day-to-day fancy life, her child, and the pride she takes in being her father's daughter. Occasionally, Jasmine also flaunts her beautiful body wearing swimsuits.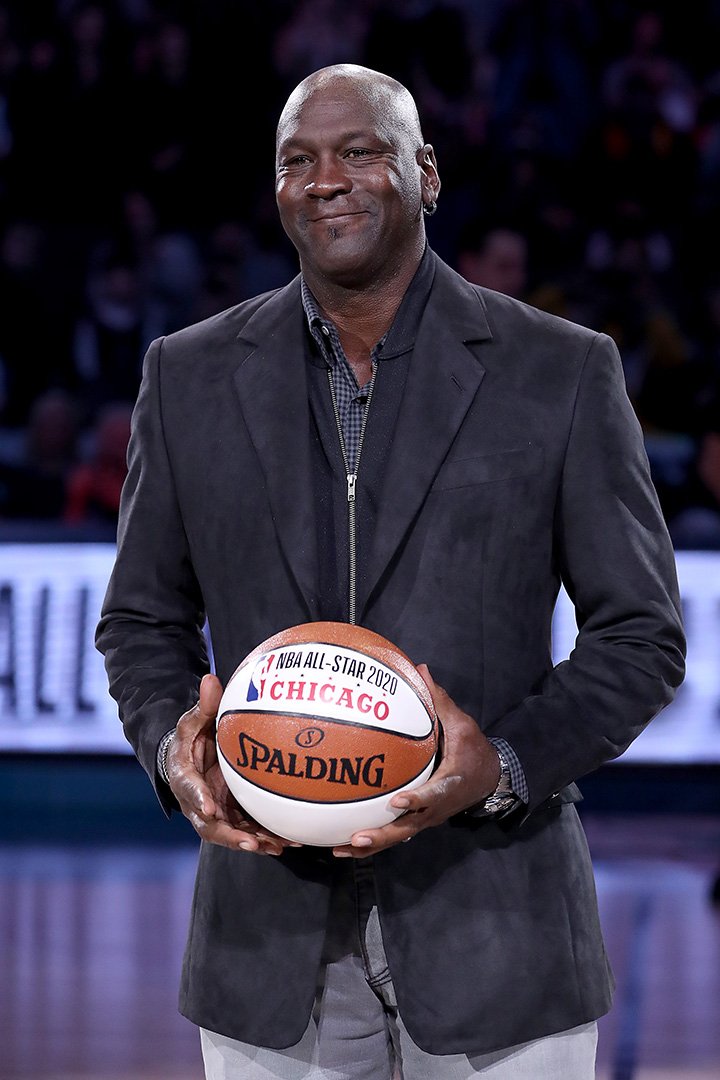 Michael Jordan attending the NBA All-Star Game 2018 at Staples Center in Los Angeles, California in February 2018. I Image: Getty Images.
On October 4, 2020, for instance, Jasmine took to her Instagram feed to share a snapshot of herself taking some time off by a pool as she enjoyed some nice, warm weather, captioning the post:
In the image, Jasmine appears wearing a black bikini top with straps reaching to the back of her neck, flaunting her curves and her glowing brown skin to the delight of her loving fans.
Jasmine wore her braided hair with highlights on top of her head in a big bun and accessorized it with a purple bandana. She also wore big sunglasses to protect her eyes and to look even cooler.
Jasmine has never hidden her admiration for her iconic father Michael, but it recently surfaced that back in her teenage years she used to look her father up on Google to try to understand why he was so famous.
In May 2020, as the 10-part documentary series, "The Last Dance" was coming to an end, Jasmine shared her impressions on looking back at her father's glorious days and to discover him for the first time not as a daughter but as a fan.
"The Last Dance" focused on the final season of Michael playing with the Chicago Bulls between 1997 and 1998, depicting a time when Jasmine was about 5 years old, and she shared that as she watched it, she constantly texted her father in awe.
"When I was a child, and growing up during the time, I didn't really understand what was happening because I was so young, and it just didn't really resonate until I got older," Jasmine told AP ahead of the series' finale.
"I laugh because I actually Googled my dad at one point just to figure it out," Jasmine admitted to the news agency, adding that watching the series actually helped her better understand the dimension of a man she knows as "dad."
Jasmine is also responsible for having given Michael his most recent title, that of a grandfather, a role that while it was difficult for him to accept, he has now fully embraced, as she shared with Essence early in the year.
Jasmine welcomed her son Rakeem in May 2018, and according to her, Michael initially wanted to be called "Mike or "Michael" by his grandson, but Jasmine was not having it and urged him to accept his new title.
During 2020, Michael hasn't had much chance to spend time with Rakeem since they are self-isolating separately, but the two have already formed a strong bond that will only get better with time.
For the time being, as Jasmine shared, she and Rakeem are constantly communicating with "grandpa" Michael on FaceTime and Zoom.
Please fill in your e-mail so we can share with you our top stories!