Terri J Vaughn Celebrates Her Daughter Lola's 6th B-Day & Shares Sweet Photos from the Party
Terri J Vaughn recently took to social media to commemorate her daughter's birthday with a series of cute photos documenting her birthday bash. 
A couple of days ago, Terri Juanita Vaughn's daughter, Lola, celebrated her sixth birthday. The famous actress took to her Instagram page to mark the milestone with pictures taken from Lola's bash. 
One of the pictures captured Lola dressed in a blue blazer and a pink tee with the words "Birthday girl" printed on it. She was intently focused on the row of goodies in front of her.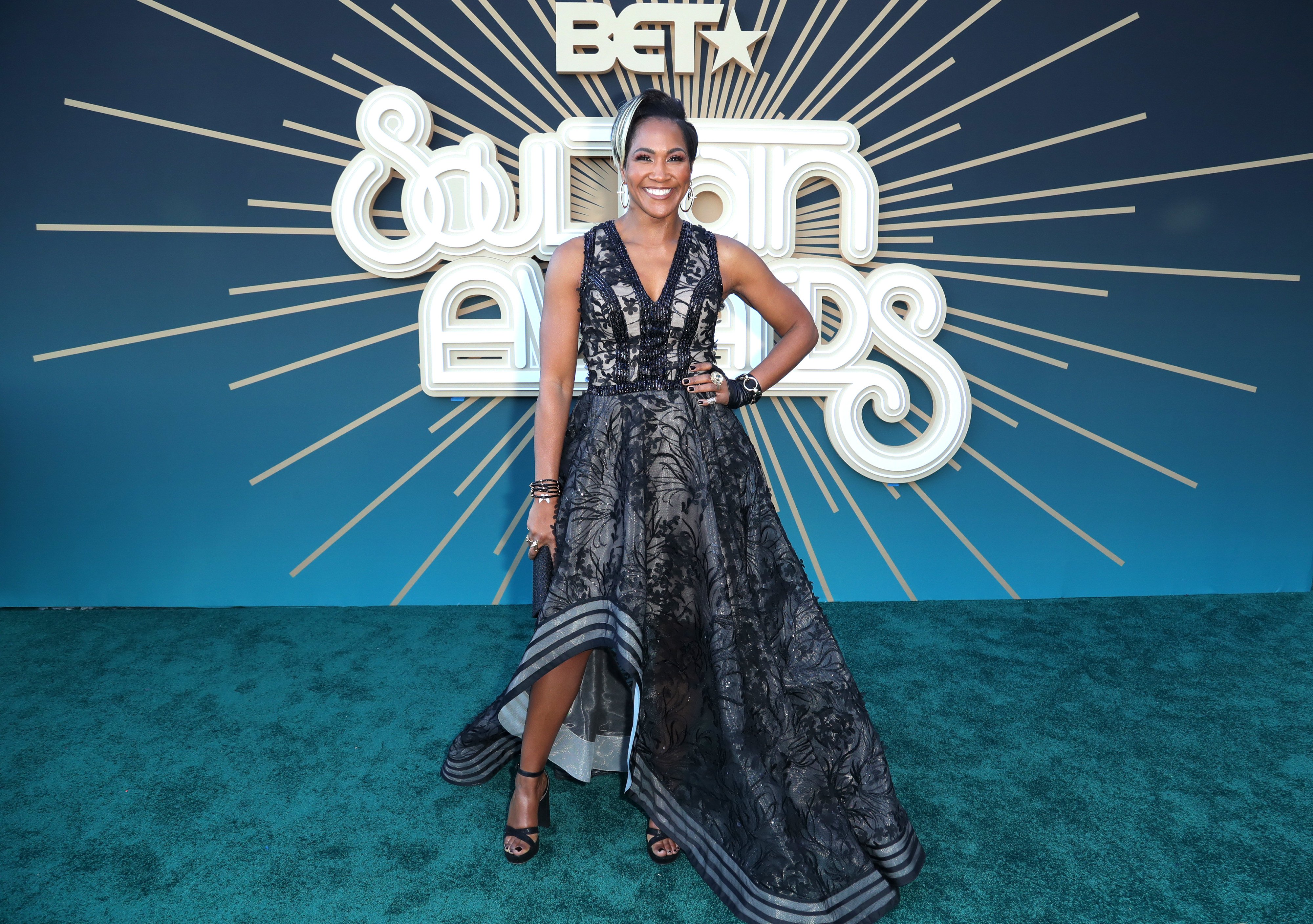 Another shot saw the camera focused on the cupcakes — there were 14 cupcakes in all, and the two middle rows had cupcakes arranged with letters that spelled "Lola." Six candles indicated the celebrant's age. She captioned the post: 
"Wow... my Lola bunny is 6 years old today! I'm so thankful that God allowed me to be the one to bring this soul into the world..."
Fans of the 50-year-old actress joined her in wishing Lola a "super awesome" birthday. Many wanted to know who made the cupcakes while others just wished they could get their hands on the delicious-looking snacks. 
In 2012, she provided reasons why she is all for wedding "do-over's."
Vaughn welcomed Lola — her only girl child — in 2014. At the time, the actress had been in her forties and was thrilled she would get another chance to expand her family. 
She is not the only celebrity who has beaten the odds of conceiving at an older age — others include Halle Berry, Nia Long, and Mariah Carey. 
Before Lola, Vaughn was a mother of two boys, one of whom she shares with her current husband, fellow actor Karon Josef Riley. Her first boy, Daylen was born in October 2001 and she shares him with her former husband, Derrick Carolina. 
Vaughn welcomed her second son, Kal' El Joseph Riley on April 21, 2008, in Los Angeles, CA. News of the baby's conception and sex was announced in January — the month the pair eloped. 
For Vaughn, the gift of a second marriage is one she cherishes much. In 2012, she provided reasons why she is all for the wedding "do-over's." She stated that she became more comfortable in her own skin because of the experiences she endured in her former marriage. 
The gorgeous mother of three also mentioned that having been married before, she found it easier to communicate her wants more efficiently and in healthier ways. 
There were several other reasons but one thing is for sure, Vaughn is perfectly happy where she is, and her fans are pleased to see it.