Tyler Perry's Girlfriend Gelila Bekele Stuns Making a Film in Long Black Lace Dress & Face Mask
Tyler Perry's longtime girlfriend, Gelila Bekele looked stunning in pictures and a video she shared from behind the scenes of a filmmaking process amid the COVID-19 pandemic. 
Gelila Bekele, the longtime girlfriend of the famous actor, film producer, and director, Tyler Perry, showed her fans a glimpse of what goes on behind the scenes of movies amid the COVID-19 pandemic.
In the first picture she shared, Bekele stood behind a camera. She wore a black lace dress and a blue facemask. She completed her cute look with white sneakers.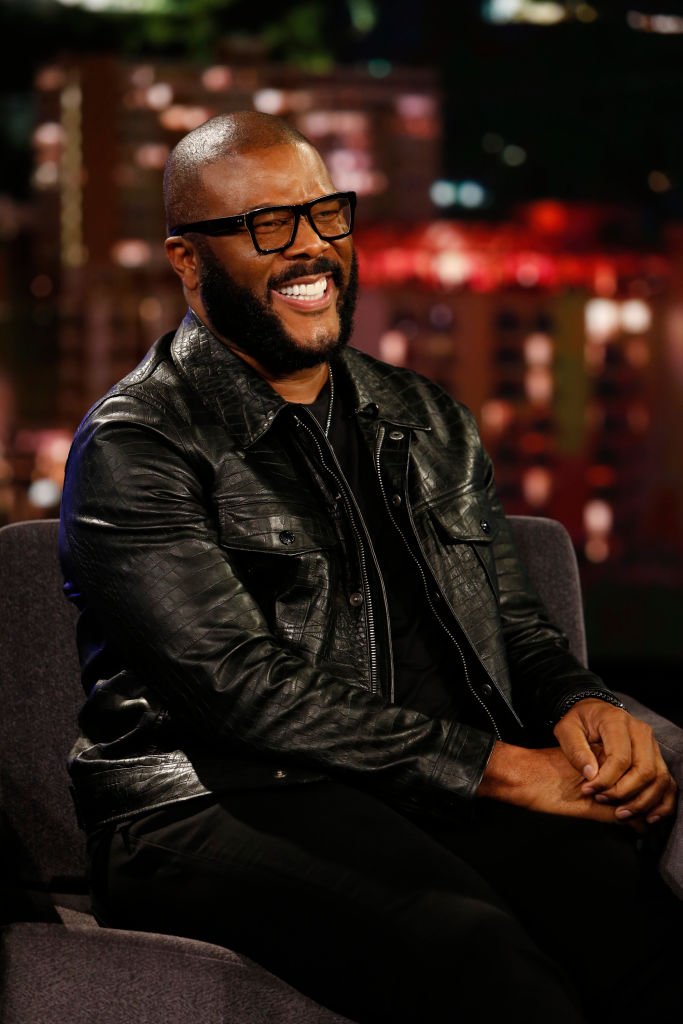 Meanwhile, the video showed Bekele behind a screen, speaking to an assistant before walking to another part of the studio. The second picture did not feature her. 
Instead, it showed four crewmen who were busy with the filmmaking process. All the men wore their facemasks, ensuring they kept safe. In the caption to the post, Bekele wrote: 
"Art is Hope!!!!! Filmmaking in time of Covid with @armaniortiz @geetagandbhir #TheFilmmakers❤️."
Bekele's fans loved her stunning look and her gorgeous curly hairstyle and took turns to praise her. One fan described Bekele as a good example of a beautiful Black woman. 
Some other fans also commended her for getting back to work amid the pandemic and also ensuring her crew practiced safety measures. 
Perry described Bekele as a wonderful person and he revealed she will get a share of his wealth.
Just like Perry, Bekele also works in the entertainment industry. Aside from being a filmmaker, as her latest post showed, she is also a model. 
The 34-year-old who hails from Ethiopia is also an outspoken activist in her native country where she fights for the rights of girls and women while seeking equal rights for them. 
According to reports, Perry and Bekele began dating in 2009 after meeting for the first time in 2007 during a Prince concert. The couple welcomed their first child, a baby boy named Aman, in 2014.  
Perry and Bekele have kept details of their love life away from the public since they started dating. However, the renowned producer finally shared some information about his longtime lover in April.
While speaking during an appearance on rapper T.I's podcast, Perry described Bekele as a wonderful person and he revealed that she will get a share of his wealth. He also spoke about their son who is now 5 years old. 
Perry said he and Bekele decided to keep their son away from the spotlight to ensure he is protected and knows who he is before people start telling him about himself. 
Many fans have wondered why Perry and his girlfriend have not tied the knot despite dating for over a decade. The actor revealed in a reported interview that 15 years ago, he did not want to date or have kids until he felt financially comfortable. 
The actor also said that he was unsure of what sort of father he would be if he ever got married. However, he was always sure he would make a great father. 
Perry is undoubtedly a great dad to his son, Aman, and while fans wait to see if he and Bekele would eventually tie the knot, they are sure that the couple is truly committed to each other.