Tiny Harris' Daughter Zonnique Flaunts Impressive Makeup & Nose Piercing in a Stunning Photo
Tiny's pregnant daughter Zonnique shared a new photo of herself looking pretty with an adorable nose piercing and gorgeous subtle makeup. 
Tiny Harris's oldest daughter, Zonnique looked gorgeous in a new Instagram post as she flaunted a gorgeous outfit, hairstyle, piercings, and flawless makeup. 
The post featured the reality star donning a see-through camouflage top. In the first slide, she showed off her multiple ear and nose piercings.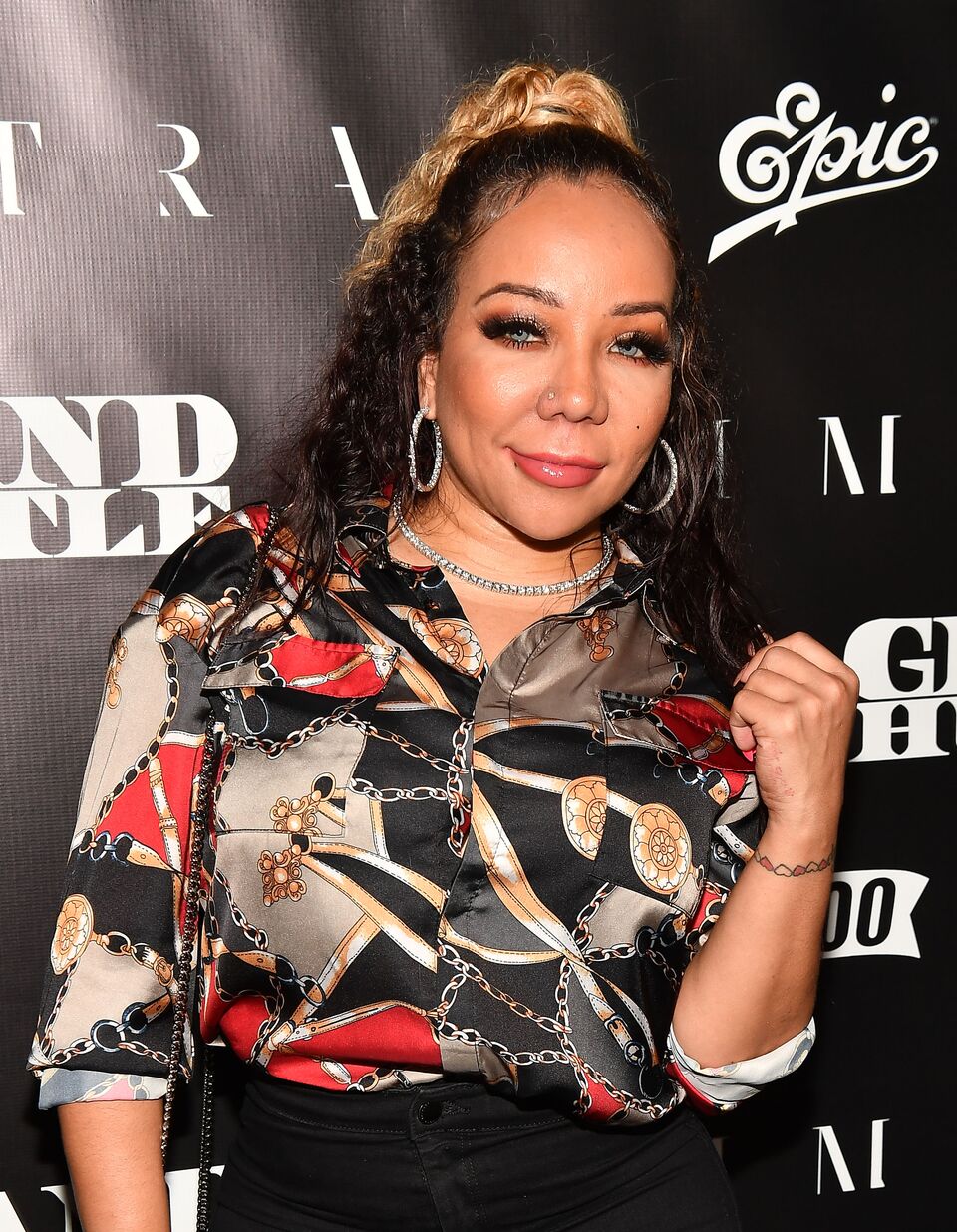 Zonnique wore her hair in a curly high ponytail that highlighted her distinct facial features. On her face, she wore subtle makeup comprising of green eyeshadow and glossy nude lipstick.
The second slide of the post featured a short video of Zonnique where she gave fans a better glimpse of her makeup and piercings. In her caption, she wrote:
"army Bratz doll."
Shortly after sharing the post, fans and followers flooded the comments section with compliments about Zonnique's good looks and flawless makeup.
Zonnique's post came shortly after opening up about her family during a recent interview with Entertainment Tonight. The star shared how her mom Tameka "Tiny" Harris and her stepdad, T.I., are doing following her stepfather's controversial comments about her stepsister, Deyjah Harris.
Zonnique first announced that she was expecting her first child, a girl with her boyfriend of two years, rapper Israel "Bandhunta Izzy" James.
Last year, T.I revealed that he took Deyjah on an annual trip to the gynecologist to check her hymen and confirm whether or not she was still a virgin. 
She explained that T.I had become more careful and sensitive about how he deals with his daughters since then. Zonnique added that the rapper had also built a better relationship with his family. She said:
"Their relationship has gotten better...... He's changed when it comes to Deyjah."
In addition to her family, Zonnique also opened up about her pregnancy. Though she is excited to be a mom, the reality star explained that the pregnancy was not planned.
Zonnique first announced that she was expecting her first child, a girl with her boyfriend of two years, rapper Israel "Bandhunta Izzy" James.
Though her pregnancy's news was met with positive comments from her family and loved ones, many fans pointed out that Zonnique was only 24 and James was already a father of two.
However, Tiny was not okay with letting people talk down on her daughter and the doting mother was quick to address critics and their negative remarks.
Naysayers might have a lot to say, but that has not stopped Zonnique from glowing through her pregnancy. In a post shared in August, the expectant mom posed with James as the two flashed adorable smiles.
A lot of things might not be right in the world, but Zonnique is undoubtedly happy. This queen keeps glowing in all of her pregnancy glory.