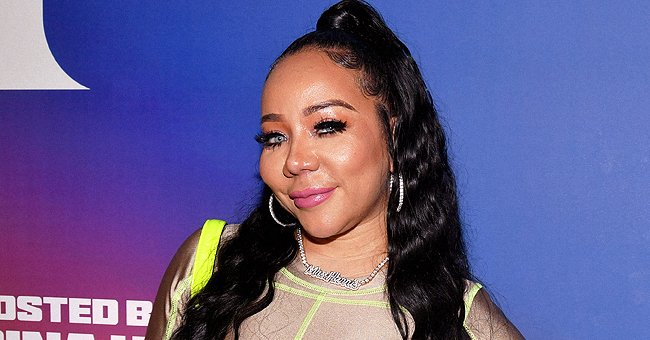 Getty Images
Tameka 'Tiny' Harris Pens a Heartfelt Message to Her Pregnant Daughter Zonnique
Rapper T.I's wife Tiny Harris shares her excitement about becoming a grandmother in a recent post on Instagram, while gushing over her daughter, Zonnique's pregnancy.
Reality star and wife of rapper, T.I., Tiny Harris is over the moon with the news of her daughter, Zonnique Pullins' pregnancy. The proud mom recently posted a stunning photo of her baby girl who would soon become a mom and sweetly captioned:
"I can't help but see u & feel like a Champ... God poured so much favor on me when I had you @zonniquejailee"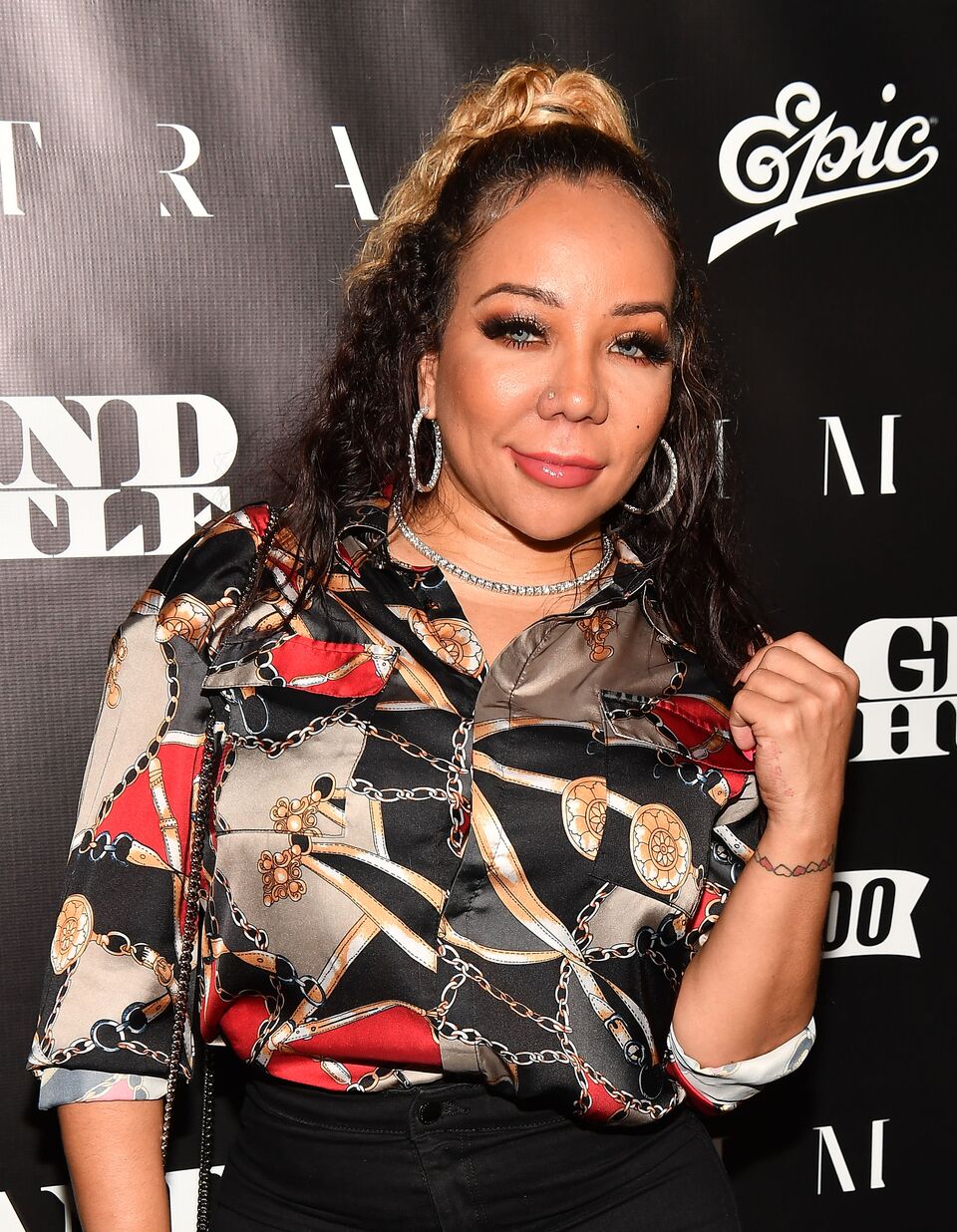 Tameka "Tiny" Harris attends T.I.'s "Dime Trap" Private Album Release Party at The Trap Museum on October 4, 2018 | Photo: Getty Images
The excited mom posted a black and white shot of Zonnique wearing a floral patterned outfit that bared her shoulders and neck. Her long locks were pulled up into two pigtails and decorated with clips.
She accessorized with a dainty necklace that sat right at the base of her neck like a choker while small hoops decorated her ears alongside other earrings adorning her extra piercings.
Although the photo was black and white, the simplicity and flawlessness of Zonnique's makeup bled through the filter as she gave the camera a straight-faced expression. The mom-to-be was a total stunner.
Some people have criticized Zonnique for not wanting to get married to raise her child with her boyfriend as a family.
The 24-year-old officially came out about her pregnancy in an exclusive with People. She confirmed that she and her boyfriend of two years, rapper Bandhunta Izzy, were expecting a child together.
Zonnique admitted that she had been scared about her pregnancy and expected the experience to be very difficult. Zonnique also revealed that she was initially sad when she found out that she was pregnant. She told People:
"It's something that will mature me and change me in a great way.' I'm trying to wrap my head around it, and now we are here."
However, with her family and friends giving her the solid support that she needed, Zonnique became confident and happy knowing her baby was on the way.
She is already past 5 months along, and her mother, Tiny, is beyond excited. Zonnique revealed that her mom had been so giddy that she sent her pictures of babies every day.
Despite how happy Zonnique and her family are, some people still criticized the 24-year-old for not wanting to get married so that she could raise her child with her boyfriend as a family.
Tiny, the ever-supportive mom made sure to defend her daughter's decision to take things one step at a time, and not rush into marriage.
Tiny herself was not married when she had Zonnique and only tied the knot with rapper T.I. in 2010 when Zonnique was 14 years old.
A decade later, she and the rapper share seven children together. Tiny had Zonnique from her previous relationship while T.I has three kids from previous relationships - Domani, Messiah, and Deyjah. They have three kids biologically, Clifford, Major, and Heiress.
Clearly, Zonnique comes from a large family filled with love and she definitely will not be alone as she continues her journey to motherhood.
Please fill in your e-mail so we can share with you our top stories!