Check Out These Adorable Photos from the 80s That DWTS Shared of the Show's Judge Derek Hough
"Dancing With The Stars'" fans go crazy over adorable throwback photos of Judge Derek Hough as they marvel over how much he still looks the same after so many decades.
Recently, "Dancing With The Stars" fans were delighted to get a look at a much younger version of Judge Derek Hough on the show's official Instagram page. The account shared throwback photos of Hough and had fans marvel at how well he aged. A fan wrote:
"He literally looks the same! With added facial hair."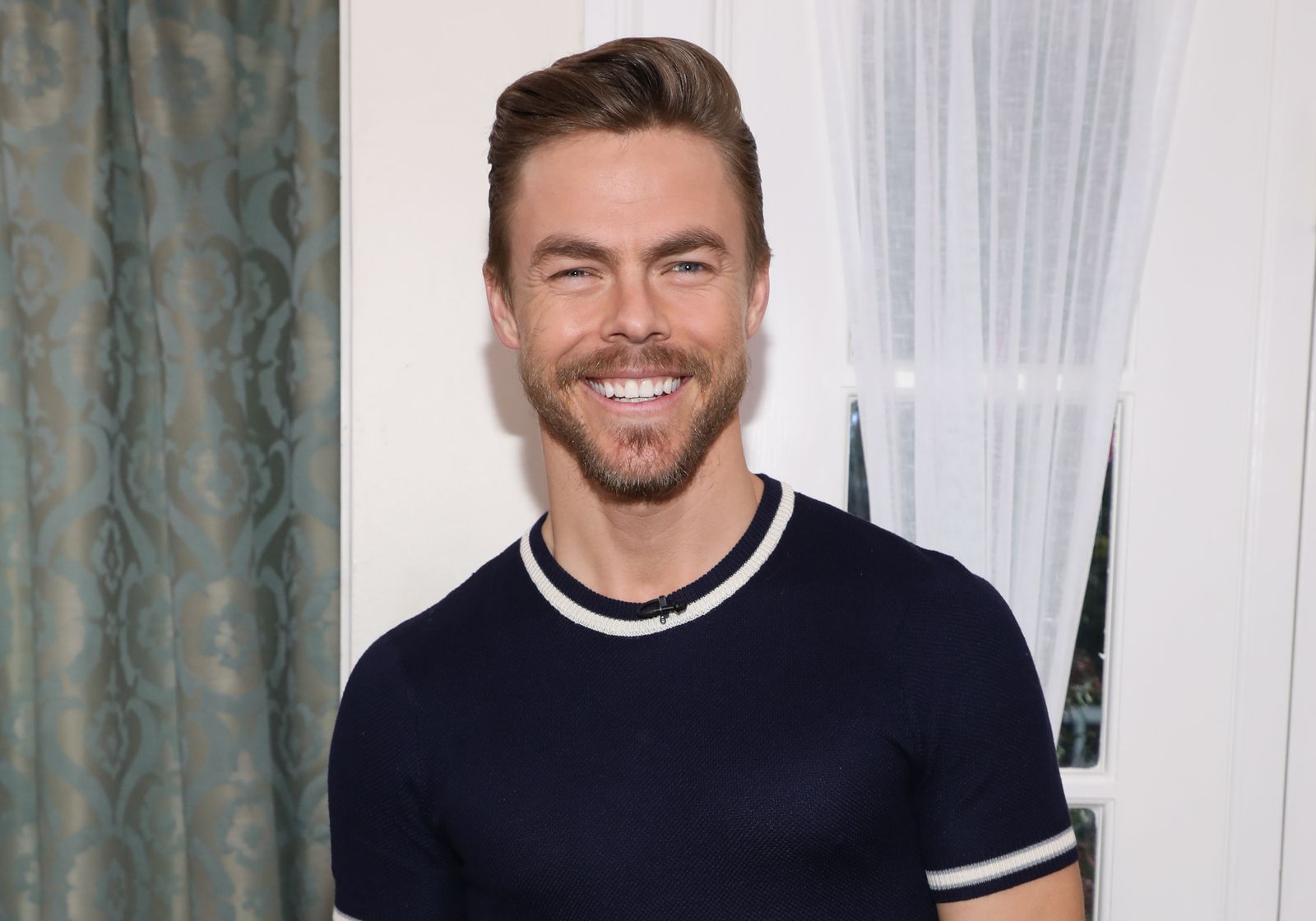 The photos that were shared featured Hough as a toddler as he struck different poses for the camera, looking just as charming as his older self. In the first photo, the toddler, who sported his golden locks, wore a black and blue striped shirt paired with dark blue pants.
The outfit was pulled together by his matching white and blue sneakers and his vibrant smile. The second snap showed Hough in brighter-colored hats and a large sombrero sitting on his very small head.
The third snap featured him in a bright blue top and pants ensemble as he lay on the floor with his eyes closed. Fans could not get enough of how adorable Hough looked as a little boy and went ahead to rave and gush about how sweet he was.
Hough competed as a pro on the 23rd season of the show and had earned six mirrorball trophies.
Many of the fans marveled at how much he looked like his older self. The adorable throwback photos of Hough came over a month after the show teased fans of the judge's return to the show.  
At the time, fans had no idea what the handsome stud was coming to do on the show. Hough's return to the show came six seasons after his last appearance on "Dancing With The Stars."

Hough competed as a pro on the 23rd season of the show and had earned six mirrorball trophies, a record breaking feat for the many pros who aspired to go home with the title of winner.
The 35-year-old is currently dating his stunning girlfriend, dancer Hayley Erbert. The hot couple was recently spotted cozying up to each other by the pool. It is obvious to see why fans love Hough, he is one great-looking man!