See Cute Photos of Marie Osmond's Look-Alike Grandson Maxwell during His Second Birthday Bash
Marie Osmond's grandson just celebrated his second birthday and the singer couldn't be happier as she shared snaps of the event online. She treated fans to the most adorable photos on her timeline. 
On Saturday, Marie Osmond took to Instagram to share photos from her grandson Maxwell's second birthday. Osmond, who has always been big on family, included a lengthy caption with the post. 
Maxwell is Osmond's son Stephen's child. Stephen is also dad to two other boys, Stephen Jr. and Christian. For Maxwell's big day, he had a country-themed bash outside. Osmond's pictures are found below.
MAXWELL'S FARM BASH
In the first shot, little Maxwell sat on a pony wearing blue overalls and a t-shirt. The young boy smiled for the camera as he rested his hands on the saddle. His bare feet hung off the sides of the animal. 
The second photo showed Maxwell posing with his two older brothers and their father. They all stood in front of a red barn door wearing bright smiles on their faces. The kids were dressed like little farmers.
A third slide showed the table arrangement and the many treats for the kids. There was a large round chocolate cake, colorful cupcakes, and square cookies with designs on the top. They rested on a red tablecloth.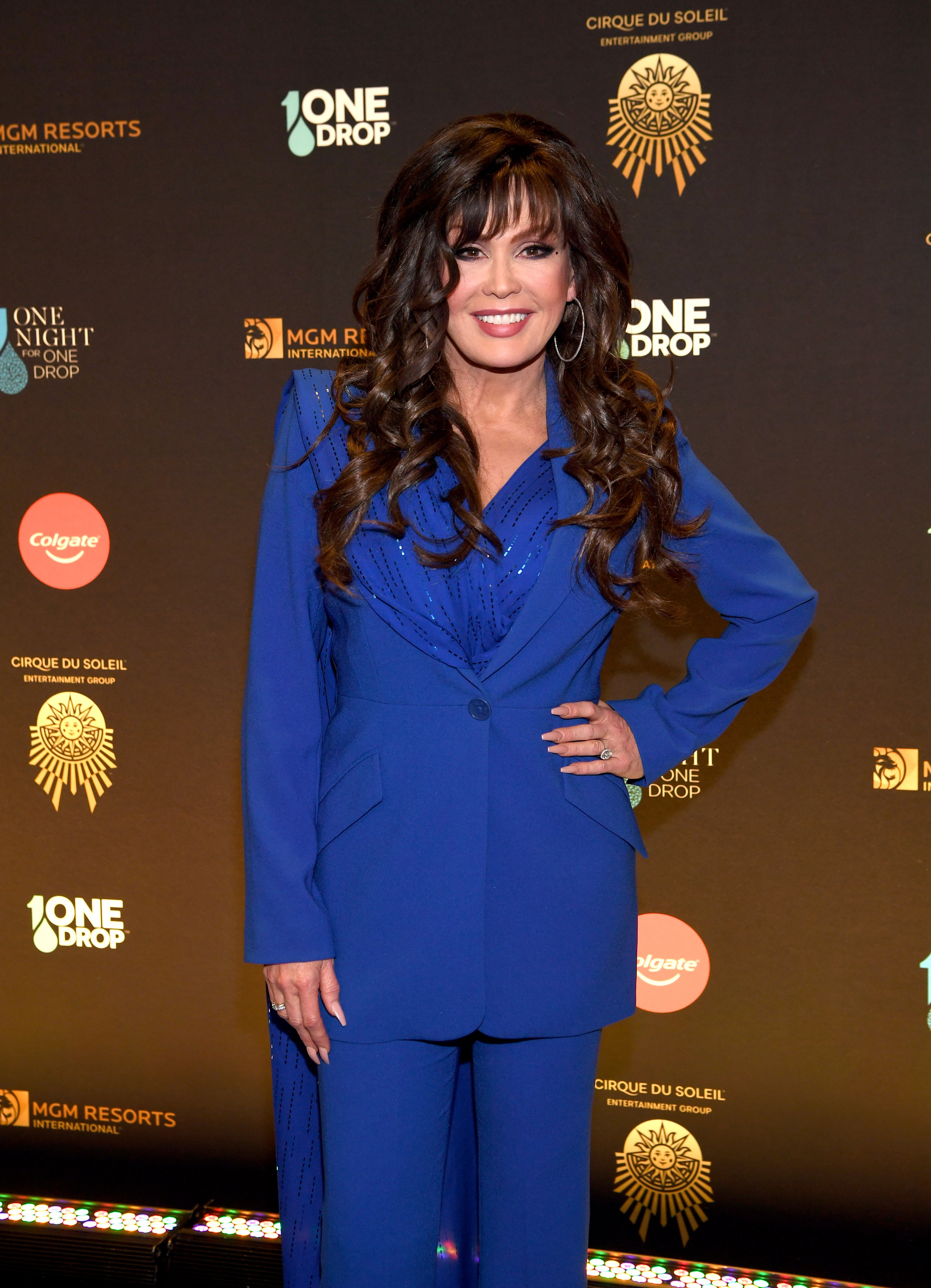 OSMOND WAS NOT THERE
The next two slides again showed Maxwell on the pony, while the last was a shot of him hugging a white rabbit. In the caption, Osmond revealed that she could not attend but will see the kids next week. 
In her absence, Osmond's other grandkids, through her daughter Rachel, were also at the party. Rocket Jade and Wolf appear regularly on Osmond's timeline as well. "All I can think to write about is gratitude," she captioned.
SURPRISE FOR MOTHER'S DAY
Earlier this year, Marie was treated to a surprise when several of her family members joined in on "The Talk" during a virtual episode of the show to wish her Happy Mother's Day. 
Carrie Ann Ibana, her then co-host, noted at the time, "Since your family couldn't be there with you on Mother's Day this year, we thought this was the best next thing to bring everyone here."
"THE TALK" FANS WANT MARIE BACK
Osmond left "The Talk" a few months later in September after her short-lived run. Weeks after, "The Talk's" Instagram page posted a new promotional photo to get fans riled up for the new season. 
Osmond was noticeably absent, prompting some fans to express their dissatisfaction with the turn of events. Meanwhile, Osmond is enjoying the extra time she has with the family. 
GLAMMED UP WITH THE GIRLS
This month, Marie shared a lovely photo of herself with Rachel, who glammed up the singer for a shoot. Darla Sperry and other female friends joined Osmond, who thanked her "glam squad" for their work. 
Last November, Osmond treated fans once again to a photo of herself holding a much-young Maxwell. The grayscale picture saw Osmond and the little one facing each other with nothing but love in their eyes.