Erykah Badu Looks Gorgeous as She Proudly Flaunts Her Makeup-Free Face & Natural Short Hair
In her latest social media update, Queen of Neo-soul Erykah Badu, known for her unique blend of R&B music, proudly showed off gorgeous pictures of herself in a makeup-free face and natural short hair. 
When it comes to creativity and uniqueness in style and music, Eryka Badu, 49, is the woman who boasts all of these qualities. In her latest snaps, Badu bares her unique and authentic self.
On October 9, Badu, whose real name is Erica Abi Wright, posted two pictures on Instagram, showing off her face from different angles. Even in simple selfies, she managed to get creative.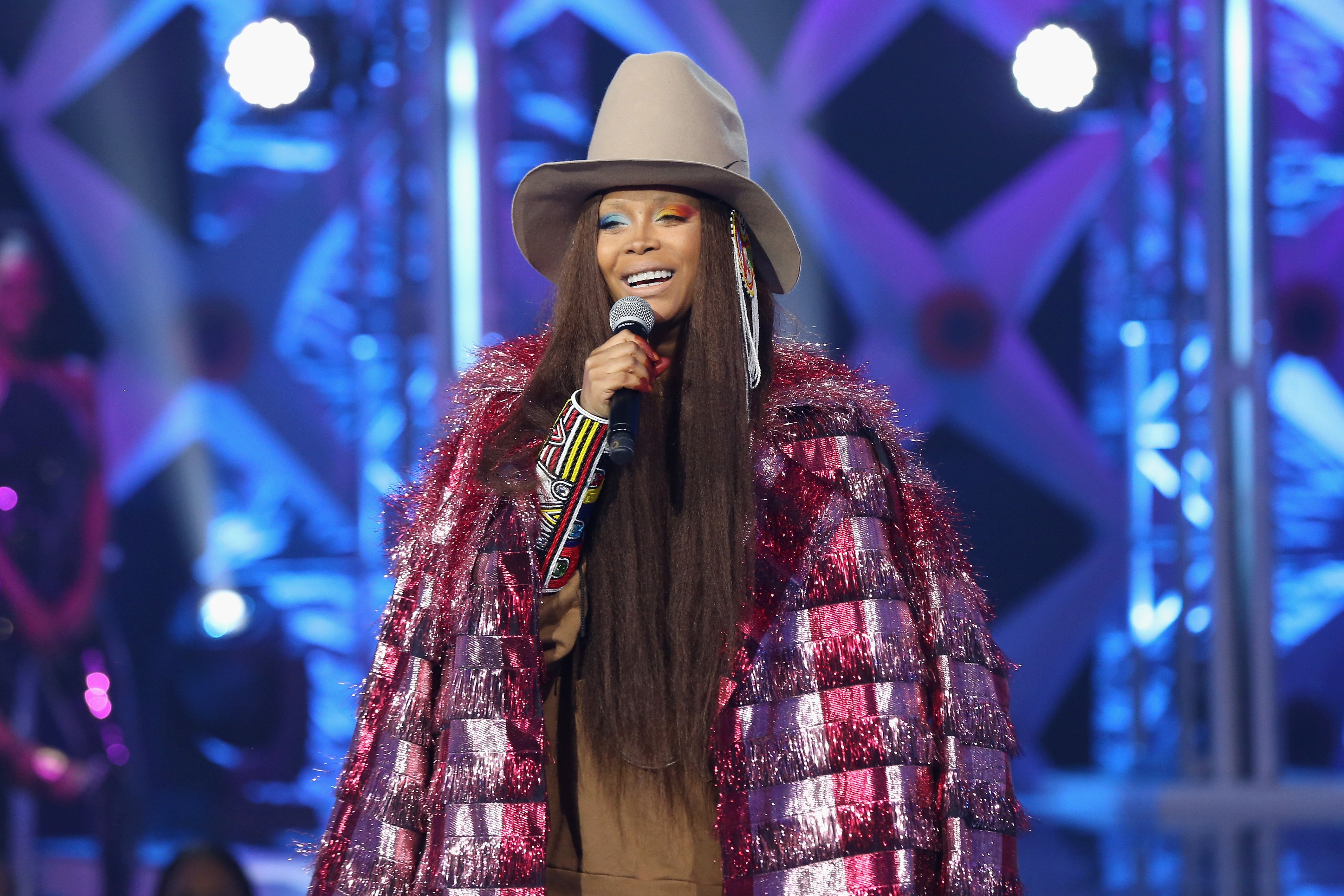 Badu appears enigmatic and soft in the first photo. In the second snap, she positioned her face to the left while her brown eyes stared at the camera.
Many fans know that Badu loves to express herself in fashionable clothes and hairstyles, but this time the singer is seen ditching the trends. She showed off her real short hair.
She also freed herself from makeup in the pictures highlighting her beautiful pouty lips. With her makeup-free look, she captioned her picture, "good lighting."
Many fans seemed to agree that Badu looks beautiful under any light. Her stunning pictures quickly generated more than 250,000 reactions.
Some fans noted the "Baduizm" songstress' glowing appearance and her sweet face. Others commented that they initially thought it was Puma Sabti Curry, her teenage daughter, in the photo. A fan wrote:
"thought this was Puma @erykahbadu ✨ glowing and looking amazing."
Earlier, Badu had also confidently shared a picture of herself flaunting on Instagram her gorgeous curves in a nude swimsuit and see-through stockings.
Many fans were in awe when they saw the daring picture of the singer who was standing on a grassy field with legs apart while tilting her head slightly upwards. 
Badu also loves to share the stage with Puma, who shares striking similarities with the Grammy-award winning artist.
The Grammy winner is no stranger when it comes to being real with her looks. In 2015, she had also shown off her graying hair on Twitter, which prompted some fans to compare her to Storm, a fictional heroine in the movie "X-Men." 
Badu seemed carefree in her beautiful locks. The singer's long unmade hair during that time had a combination of white and gray strands from the root down to her cheeks.
Even though she is feeling physical changes in her body,  Badu still feels young at heart whenever she hits the stage which she described as therapeutic.
Badu also loves to share the stage with Puma, who shares striking similarities with the Grammy-Award winning artist. Ahead of Badu's birthday, the mother-daughter duo performed a song in the "Good Morning Texas" show.
She also celebrated the meaning of motherhood with four generations of women in her family through a video. She looks up to them as her inspiration in her endeavors in life.