Check Out Erykah Badu as She Flaunts Her Figure in a Nude Swimsuit & Stockings in Stunning Pic
Singer Erykah Badu exudes confidence in a new photo that shows her flaunting her gorgeous curves in a nude swimsuit and see-through stockings.
On September 19, Grammy-winning singer Erykah Badu left her fans in awe as she shared with her almost 5 million Instagram followers a sizzling snap of herself wearing a nude swimsuit and stockings.
Posing in a grassy field and with a concrete wall behind her, the 49-year-old singer stands with her legs a little apart and tilts her head slightly to the sky.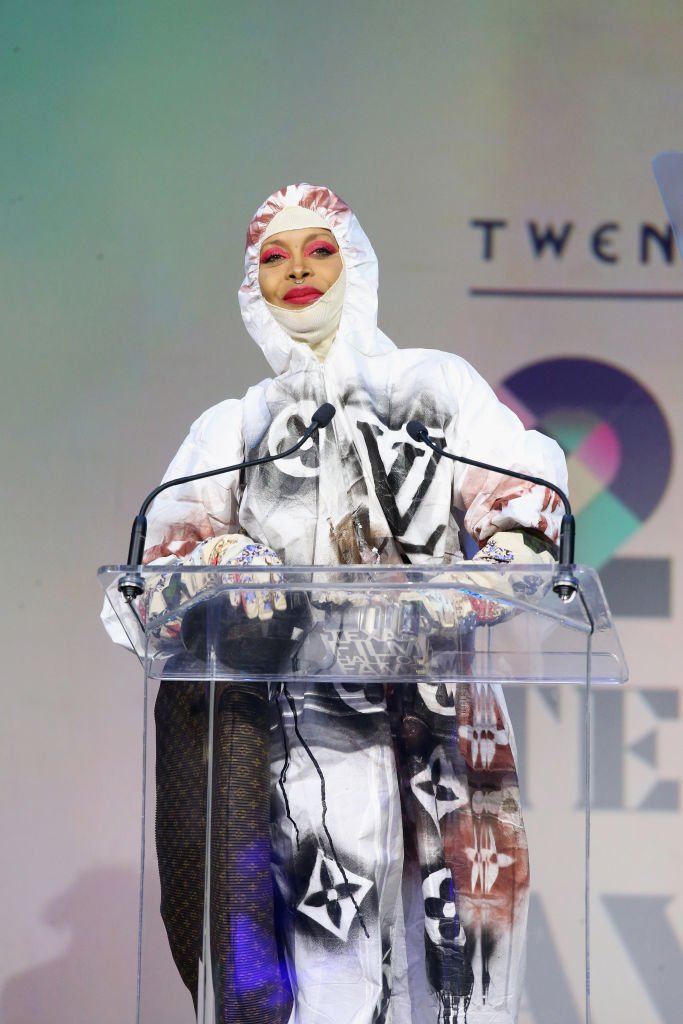 AN AGE-DEFYING BEAUTY
The "Otherside of the Game '' songstress lets her curls drape over her chest down to her belly while her head is partly covered with transparent stockings.
In just a day, her post amassed nearly 600,000 likes, a testament to her massive appeal to Instagram users. Fans were quick to flood her post's comments section with sweet words praising her for her beauty and confidence. 
The acclaimed album combines 70s jazz, funk, and R&B influences and quickly cemented Badu's stature as a force to be reckoned with in the music industry.
Numerous fans remarked about her age-defying looks, with one writing, "she age right!" Another awestruck fan commented that she could hardly believe she was over 40 years old and a mother of three.
It's not the first time she blessed her fans with a photo or video of her incredibly toned yet curvaceous physique. In 2016, she took a swipe at everyone obsessed with being skinny as she posted a video of herself dancing in a bikini.
The soulful singer follows a wellness regimen so her gorgeous body is no surprise. She claimed to be a "vegan-vegetarian," saying that she eats as healthy as she can. She said she drinks a wheatgrass shot and some green juice.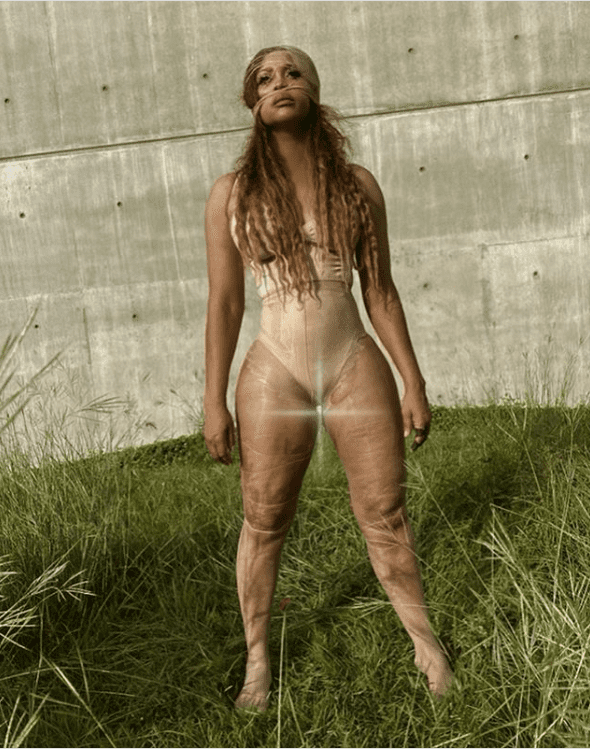 AN IMMENSELY-TALENTED ARTIST
Badu stuns her fans not only with her looks. Her talent, thoroughly validated by her millions of records sold, is also a source of wonder not only for her fans but her music peers and generally the people around her. 
Born Erica Abi Wright in Dallas, Texas, her exposure to the arts began at a young age. Before making it to the national and global scene, she performed in shows at the local Dallas Theater Center. She said in a 2018 interview:
"Music was a big part of my life."
Badu started her career as part of the "neo-soul" scene in the late 90s. Her contemporaries were D'Angelo, Musiq Soulchild, Jill Scott, and India.Arie.
Released in 1997, her first album, "Baduizm," became a massive commercial and critical success. It sold more than three million copies and earned her two Grammy awards.
The acclaimed album combines 70s jazz, funk, and R&B influences and quickly cemented Badu's stature as a force to be reckoned with in the music industry. Former US President Barack Obama even included her on one of his Spotify playlists.
Other well-respected and highly-successful musicians have also either referenced or collaborated with her at some point, including Amy Winehouse, Rihanna, and Beyoncé.
Aside from her curves and her music, Badu is also proud of her children. In July this year, she and ex-lover The DOC penned a sweet message for their daughter Puma Sabti Curry when she turned 16.