Check Out TLC's Chilli as She Defies Age Flaunting Figure in a Fiery Swimsuit with Red Strings
TLC singer Rozonda Thomas, popularly known as Chilli, shared a stunning photo of herself clad in a fiery swimsuit, looking beautiful and ageless. 
TLC singer Rozonda "Chilli" Thomas may be 49 years old but she seems to be getting younger by her recent posts.  The singer showed her agelessness once again in a new post she made on her Instagram page. 
Chilli shared a photo that showed her looking like a modern-day Wonder Woman. She looked beautiful and sexy in a fiery swimsuit with red strings all over it.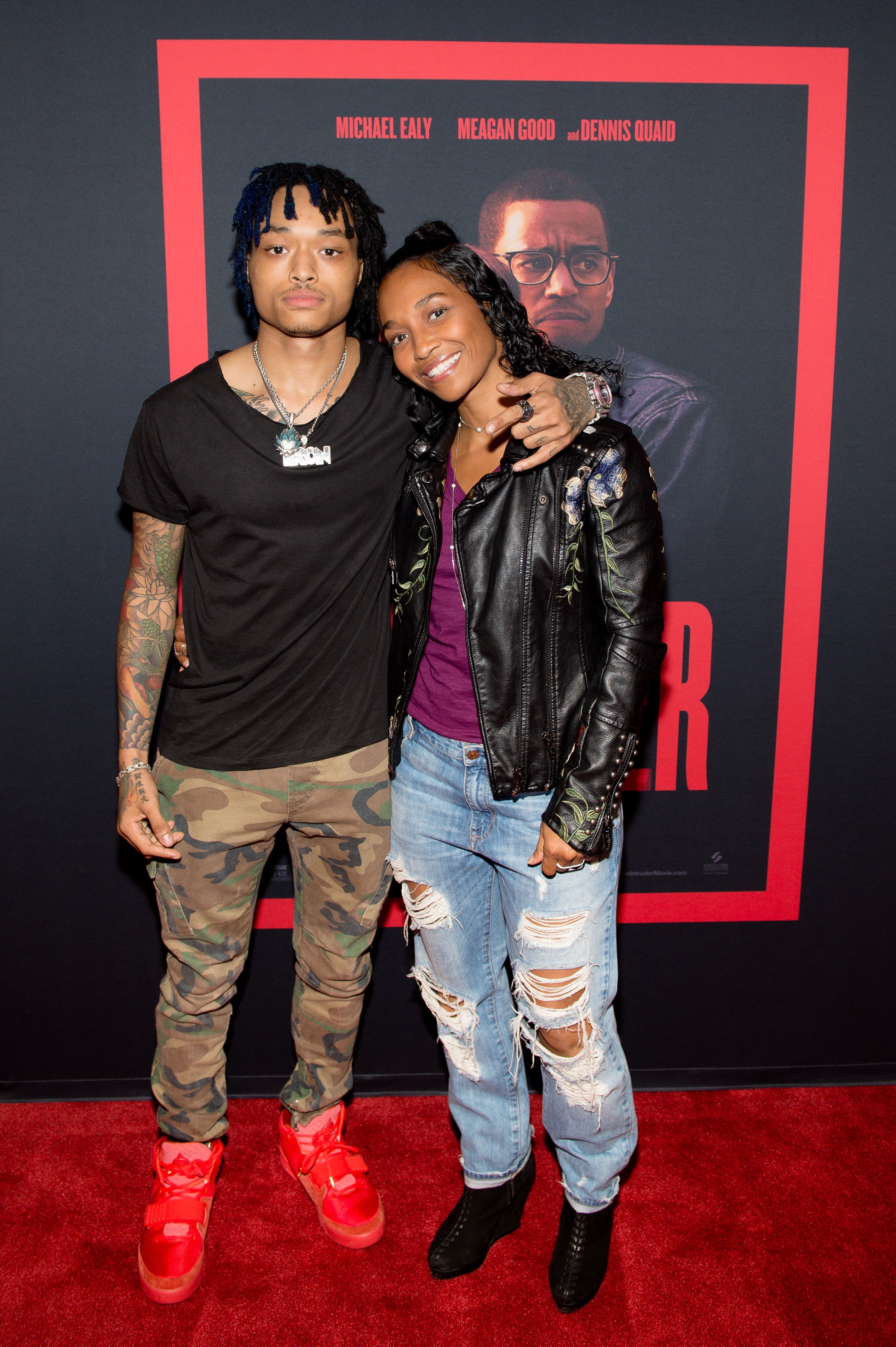 On her head was an African-print headband with the red strings also attached to it. She also tied the red ropes round her hands, attaching the printed bands to it. 
The African-print bands also acted like an ornament as it was attached to the red strings, hanging from her neck down to her body. Chilli posed smiling sweetly with one hand on her hip and the other on her cheeks. She captioned the post: 
"Say CHEEEEEZ? Ooooooh when life was simpler? #douglagal."
Chilli's fans are always impressed by her social media updates and it was no different this time. Many of them took turns to compliment her on her stunning look. 
One fan noted that the singer is always beautiful. A second person revealed he had a crush on Chilli when he was 14 and still does today at 40. A third fan said Chilli had not aged a bit. 
Tionne "T-Boz" Watkins revealed the music industry turned on TLC.
With her stunning age-defying presence, many fans have wondered how Chilli maintains her youthful look. The singer is a perfect example of the "black don't crack" phrase. 
One of the reasons for the mother of one's ageless vibe is that she takes her health seriously. In an exclusive chat with Essence in 2018, she  shared some tips with her fans saying: 
"You have to take care of the temple like God wants us to. Your older self will tell what the younger self did. The earlier you start, the better."
Besides that, Chilli revealed she also does acupuncture to prevent inflammation in her body. She added that good chiropractors are essential because they help to balance the hips and limbs. The singer also revealed that she undergoes cold therapy regularly. 
Chilli shares a son, Tron Austin, with her ex, Dallas Austin. She also dated singer Usher in the early 2000s. Their relationship was popular among the fans as they were one of the favorite couples.
However, they only dated for two years before breaking up, a situation many fans found disheartening. It was later reported that Chilli ended the relationship when she discovered Usher cheated on her, an ultimate turn off for her given that they loved each other so much. 
TLC is one of the best-selling musical groups of the late 20th century. One of the group's members, Lisa "Left Eye" Lopes, suffered an untimely death in 2002 following a car crash in Honduras. 
In a reported interview, another member of the group, Tionne "T-Boz" Watkins, revealed the music industry turned on TLC, comprising herself and Chilli, following Lopes' death. 
She said they received cold shoulders from the front offices of LaFace Records while artists like Nelly, T.I, and Drake tried to distance themselves from the group. 
However, despite these happenings, TLC and Nelly have established a working relationship after an initial sour experience, with the group performing in the rapper's tour with Florida in 2019.