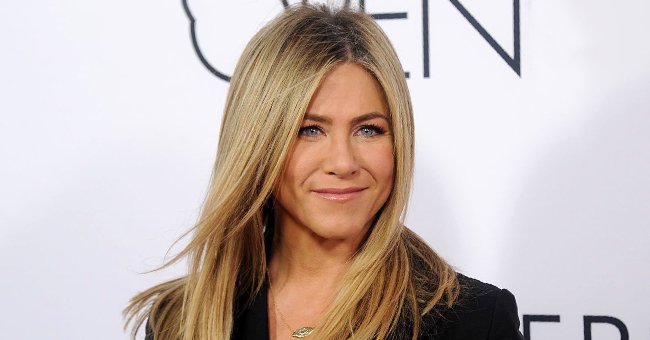 Getty Images
Meet Jennifer Aniston's Adorable Rescue Puppy, Lord Chesterfield
Jennifer Aniston has made a name for herself as one of this generation's most prolific actresses. While she doesn't have any children, she does seem to have her hands full managing her pet, Lord Chesterfield.
Yesterday, actress Jennifer Aniston introduced the world to her newest pet. In a short Instagram clip, she showed Lord Chesterfield, her latest dog. Aniston's video gave fans a glimpse of her cute little four-legged friend as he lay on a bed.
His white fur made him look even more beautiful, and he looked so serene as he slept. The dog already appears to have an affinity for bones, as the clip showed him chewing on one as he fell asleep.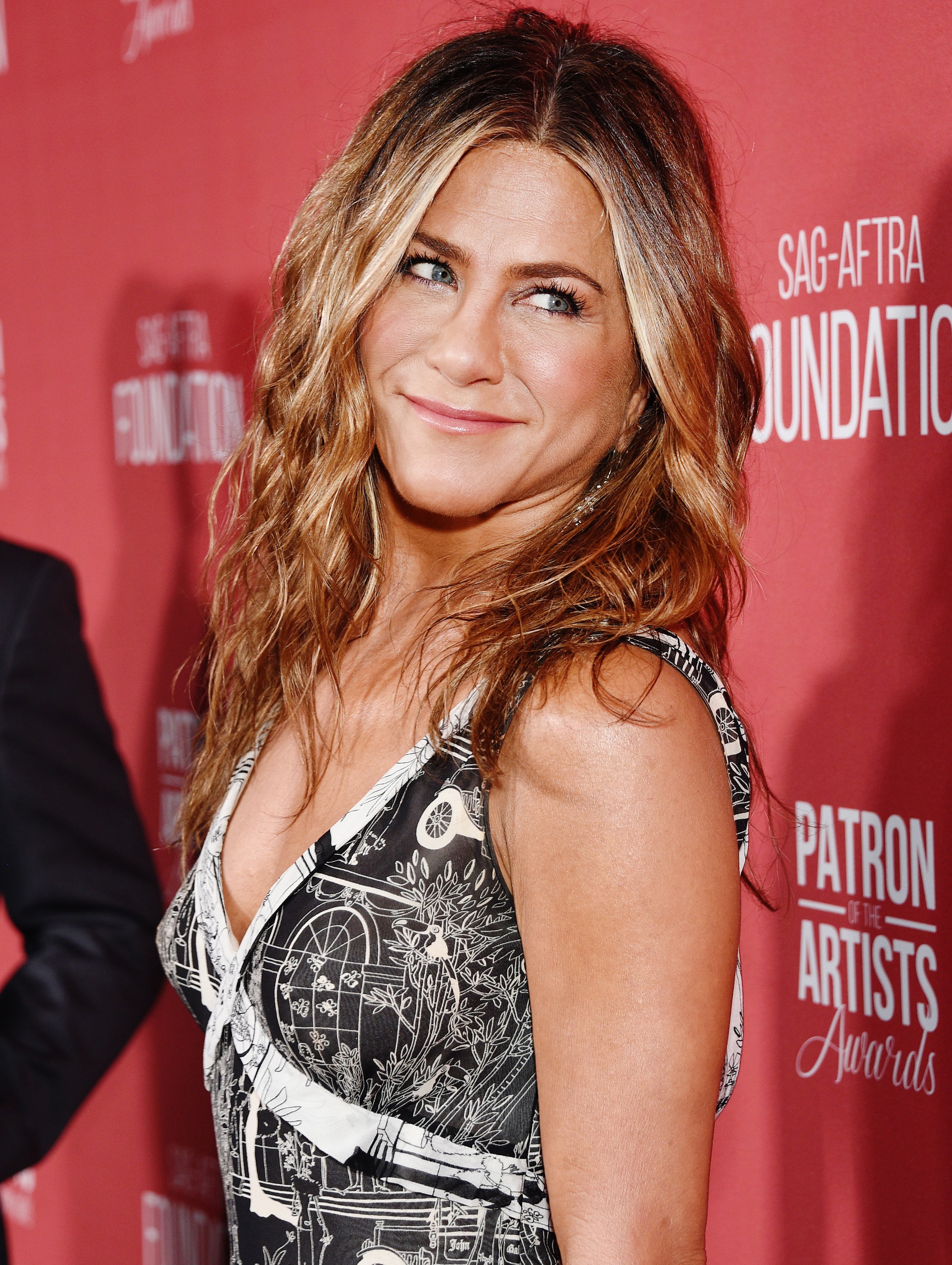 Jennifer Aniston attends the Patron of the Artists Awards in Beverly Hills, California on November 7, 2019 | Photo: Getty Images
Aniston also referenced it as she recorded. A separate photo on Aniston's Instagram Stories showed Lord Chesterfield and his cute face in all his glory. In her video, a proud Aniston declared:
"I'd like to introduce to you the newest member of our ? family….this is (a very tired) Lord Chesterfield ❤️. He stole my heart immediately."
The actress also shared appreciation for the Wagmor Pet Hotel & Spa. The organization rescues pets and finds homes for them to live in. Animal organizations like these have been useful in the past, getting pets into "forever homes" and reducing the number of stray animals on the streets.
The dogs appear to be Aniston's only current companions, as the actress is not actively dating anyone.
Many celebrities have shown an affinity for pets. The world can now add Aniston to the lengthy list, as she seems to have a soft spot for dogs. Earlier this year, she shared a picture of her two dogs; a black pit bull named Sophie and a brown Schnauzer mix named Clyde.
It is unclear what breed Lord Chesterfield is; however, he will not be alone as he will have Sophie and Clyde to always play with. The dogs appear to be Aniston's only current companions, as the actress is not actively dating anyone.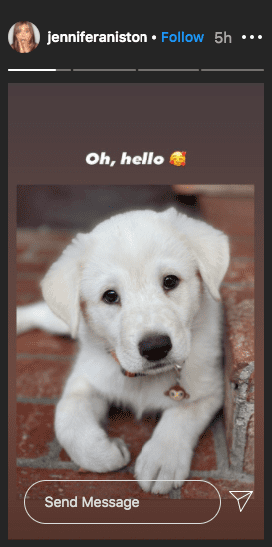 A picture of Jennifer Aniston's pet dog, Lord Chesterfield. | Photo: Instagram/jenniferaniston
The actress was married to American actor and producer Justin Theroux between 2015 and 2017. Since the dissolution of that marriage, the "Friends" actress, Jennifer Aniston has remained single.
Fans have also clamored for a reunion between Aniston and former husband, actor Brad Pitt. However, this hasn't yielded any fruit yet, and Pitt, who recently divorced actress Angelina Jolie in 2016, is currently in a relationship.
While Pitt and Aniston seem to be close friends, there have been no relationship confirmations. It doesn't matter because the actress has "man's best friends" keeping her company and giving her all the love she needs.
Please fill in your e-mail so we can share with you our top stories!