Chris Brown's Adorable Daughter Royalty Poses in Personalized Pink Bathrobe with Sister Sinatra
Chris Brown's daughter, Royalty Brown, is a fantastic elder sister to her stepsister Sinatra as she shared their precious moments in her new Instagram post.
Chris Brown's adorable daughter, Royalty, was getting ready for a fabulous day by giving herself some self-care. The 6-year-old took to Instagram to share photos of the moment with a caption that read:
"Gearing up for my Monday! ?"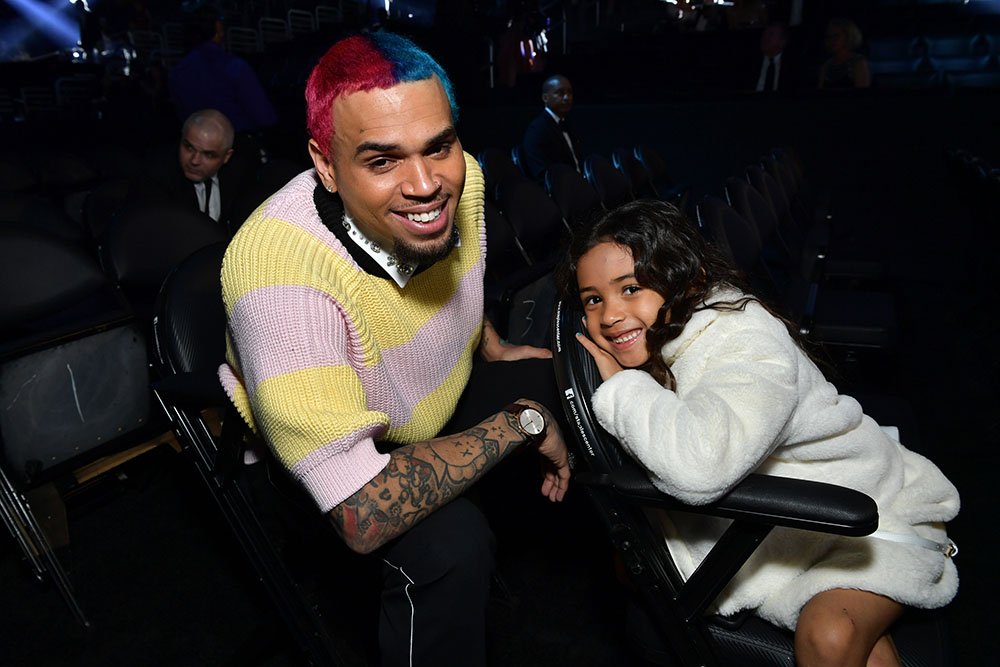 The first photo showed the girl in a customized pink bathrobe with a fabric sash and two cute pockets. She called everyone's attention to her name by pointing at the "Miss Royalty Brown" printed on the back of the robe.
Royalty flashed the peace sign with an adorable pout while flaunting her brown curls which were packed over her right shoulder. She seemed to be standing in front of a bathroom door while glimpses of her gold necklace and pendant could be seen. 
Sinatra was seen in the last slide going by the name printed on the robe as she was backing the camera. Royalty held her warmly while she clung to her legs.
Many love emojis rolled in from fans who found the girls adorable. A particular fan said the 6-year-old's name suits her as she is such a beauty, while another was in love with the robe.
Guzman fought Brown for custody initially, but the court ruled in Brown's favor.
Royalty Brown is a social media sensation who has almost hit the 1 million followers mark. Her various photos and videos on Instagram and TikTok have generated massive engagements from her fans who find her charming.
The six-year-old has pushed out several contents across her page ranging from her fashion statements to her beauty tutorials and her acrobatic displays.
The quarantine afforded the fans several photos of the sisters bonding with their mother, Nia Guzman, in their home, especially with a photo showing the sisters in a warm embrace.
A recent video also showed Royalty vibing to Drake's "Toosie Slide," and Sinatra bobbed her head to the tune while their mother could be heard laughing in the background.
Although Royalty is said to be a replica of her father, she has been seen dressed exactly like her mother and there is a strong resemblance there. A photo with her mother in matching swimsuits nailed this belief for several fans. 
Guzman fought Brown for custody initially, but the court ruled in Brown's favor and the couple now shares joint custody while supporting their daughter in whatever way they can.