Getty Images
Chris Brown Proudly Shares a Photo of His Daughter Royalty Looking like His Twin – Check Out Her Cute Hairstyle
Chris Brown recently took to Instagram to share an adorable photo of his daughter, Royalty rocking a chic hairstyle and a gorgeous outfit.
Chris Brown's mini-me, Royalty Brown, is growing up fast, and she appears to have taken after her father when it comes to looking chic. In a recent Instagram photo shared by Chris, Royalty was pictured rocking a fresh hairstyle, which made her look even prettier.
The picture also showed Royalty rocking a floral dress while she was getting her hair done. With a funny facial expression, the little girl struck a pose for the camera.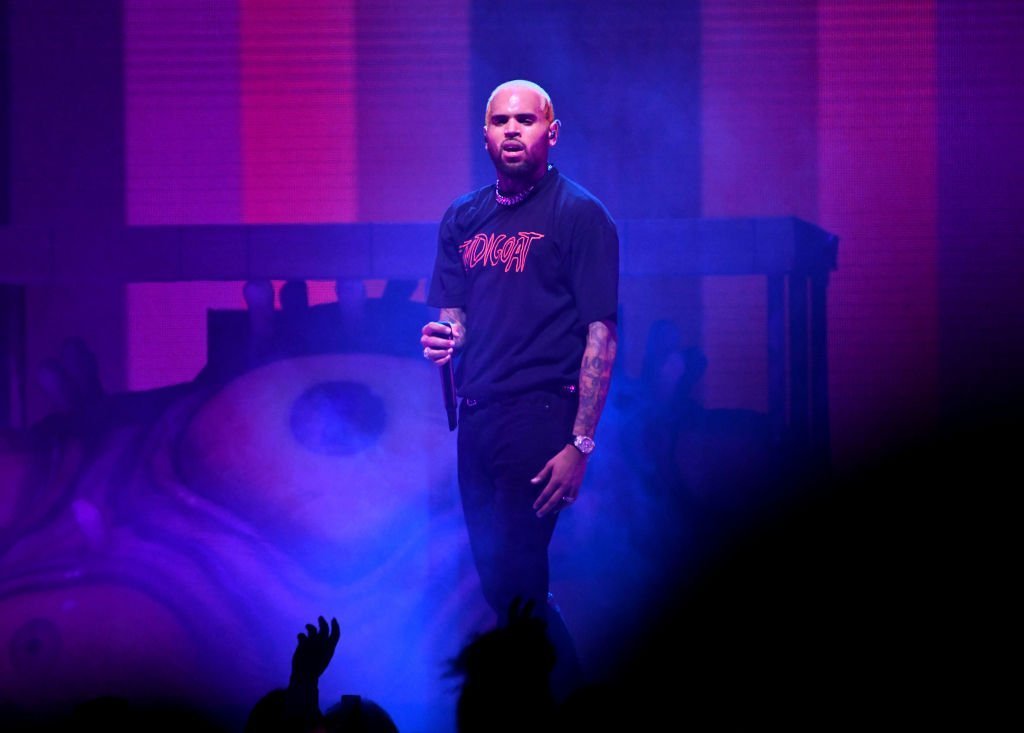 Singer Chris Brown performs onstage during the final night of the 2019 IndiGOAT tour at Honda Center | Photo: Getty Images
While adding a caption, Chris proudly described Royalty as his beautiful twin, and fans seemed to agree, with the photo having over two hundred thousand likes so far.
Royalty was born to Chris Brown and Nia Guzman on May 27, 2014, and the striking resemblance to her father has become evident over the years.
In 2016, Chris took to Instagram, where he shared a side by side picture of himself with Royalty, and fans could not help but notice the similarities between the two images.
Along with inheriting her dad's good looks, Royalty has also inherited one of his numerous talents (dancing,) but it appears she has not mastered the art like her father.
Chris is also a father to son Aeko whom he welcomed last November.
Earlier this year, Royalty sustained a minor injury while dancing and shared the news via her Instagram page, which is managed by her mother, Nia Guzman. In May, Chris celebrated his 31st birthday and received a red, two-tier cake which Royalty had helped design.
Taking to Instagram, Chris's mother, Joyce Hawkins, shared a clip that showed the father-daughter duo rocking similar hats while the birthday boy blew out his candles.
A few weeks after her father's 31st birthday, Royalty turned six, and the milestone was celebrated with a party organized by Chris and Guzman. Royalty's party was a surprise from her parents, but that was not the only surprise she received on her big day.
After blowing out the candles on her birthday cake, which was shaped to form the letter "R," Royalty was surprised with a cage that contained two little birds.
Over time, Royalty has registered herself as an animal lover and was once gifted a monkey named Fiji by her father. However, she did not get to keep the animal due to laws surrounding the ownership of exotic pets. Along with Royalty, Chris is also a father to son Aeko whom he welcomed last November with Ammika Harris.
Although Royalty has not been able to spend time with her little brother, there is no doubt that she will be a great sister and might even consider showing him some of their famous father's dance moves!
Please fill in your e-mail so we can share with you our top stories!