Snoop Dogg's Only Daughter Cori Shows off Her Curves in Prince Printed T-Shirt & Tight Shorts
Rapper Snoop Dogg's only daughter, Cori Broadus opted for a casual, laid-back look as she posed for recent snaps and showed off her curves in a T-shirt-and-shorts outfit.
Snoop Dogg's only daughter, Cori Broadus recently showed off her curvy physique in a post shared on her Instagram. The rapper's daughter shared three photos accompanied by a caption that read:
"Spread seeds of happiness @fashionnovacurve fashionnovapartner."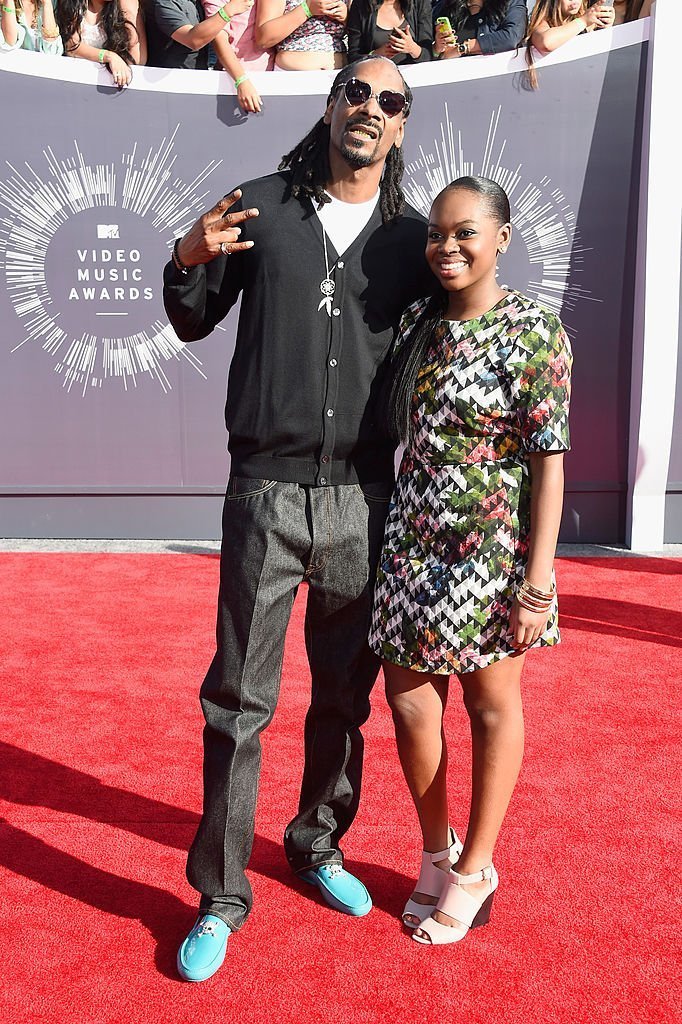 In her photos, Cori looked cool and laid back as she dressed casually in a large and loose graphic blue tie-dye T-shirt that hung off her frame. She paired her baggy tee with a pair of fitted biker shirts that clung to her curves.
Cori's feet were encased in a pair of cool white, yellow and black sneakers. She covered her long dark locks with a neutral-toned baseball hat and accessorized with large hoop earrings and a necklace.
Cori's followers absolutely loved her casual look and trooped to the comments with compliments and adoration. She was one good looking young lady. 
The rapper's daughter debuted her big chop to show her confidence and self-love.
Being the only daughter of an iconic figure like Snoop Dogg, Cori has a special place in the heart of her father and mother, Shante. In a 2011 interview with The Guardian, the rapper opened up about having a family of his own and spoke of how his music and rap had generally revolved around women. Snoop said:
"women are getting empowered. Now I have a daughter, I understand. When I didn't have a daughter, I didn't understand."
Becoming a "girl dad" to Cori opened the rapper's eyes and made him realize how wrong he was for the way he addressed women in his music. He admitted that he used to speak from the mind of a "young adolescent." However, fatherhood changed him for the better. 
True to his words, Snoop was the best dad that he could be. In 2017 when Cori graduated from high school, Snoop went all out to celebrate his baby girl.
The rapper showed up at the event with the rest of the family with cutouts of her face. During the entire event, the proud dad flooded his Instagram page with photos and videos of Cori's graduation.
Cori has done a great job of making her dad proud. From her young teenage years, the youngster started on a path to promoting self-love. In 2018, the rapper's daughter debuted her big chop to show her confidence and self-love.
That same year, she dropped the visuals for her uplifting song, "Love Me For Me." Cori is very well on the way to becoming an inspirational star and it is clear to see where she gets that quality from.