Here's How Bobby Bones Used His Colorblindness to Trick to Fiancée Caitlin Parker into Proposal
Television personality Bobby Bones opened up about how he used his colorblindness to ambush his girlfriend, Caitlin Parker, with a heartwarming proposal that knocked her off her feet.
Renowned radio and television personality, Bobby Bones seems to have cemented himself as the king of proposals after turning his girlfriend, Caitlin Parker, into a fiancée. After getting engaged to Parker on Sunday, October 11, Bones recounted how the proposal went down during Monday's episode of his show, "The Bobby Bones Show."
The former "American Idol" mentor explained how he managed to use his severe colorblindness to rope Parker into a beautiful proposal that took place in the barn in their Nashville home.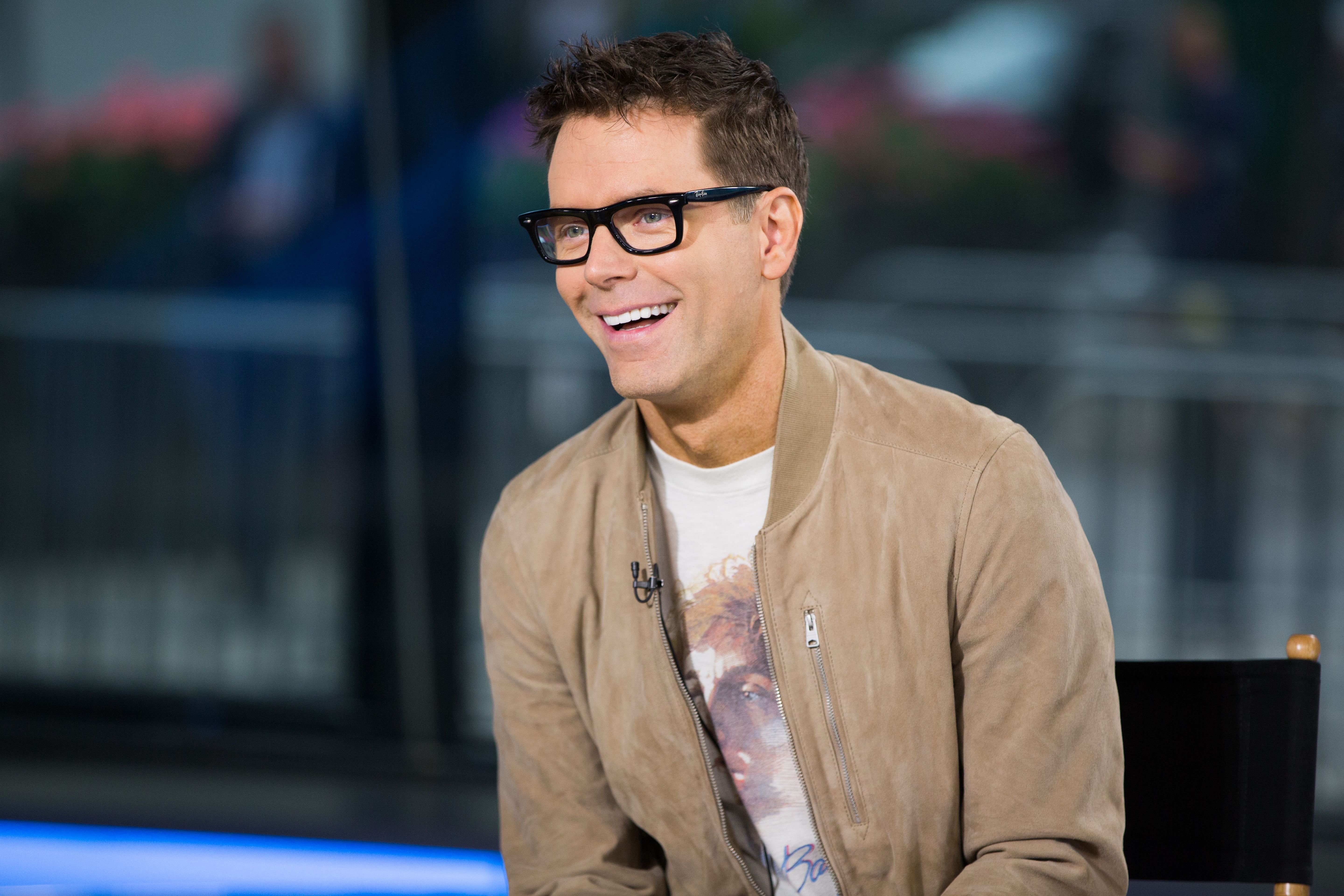 Bones noted that the barn is currently under renovation, so it posed as the perfect spot to tell Parker that he wants to spend the rest of his life with her. However, he had to take drastic measures to get her there without making her suspect a thing.
After the heartwarming proposal, the newly-engaged couple took to their Instagram pages to share the news with the rest of the world.
As a result, he told her while they were away in Virginia filming his NatGeo show that he would need her to help her pick the colors for the paint to be used. Recounting his trick, Bones said:
"We need to go and let them know by Monday morning what color we want. I'm severely color-blind, so I said, 'I need you to go with me and look at them. There were no paint colors."
Instead, he had spoken to a friend to decorate the barn and make it proposal ready. When they flew into Nashville on Sunday around 4 pm, he told Parker they were going on a romantic double date with friends to get her dressed up.
As soon as it was time to leave, Bones convinced his woman to quickly follow him to the barn and pick a paint color, and that was when it all happened. On opening the door of the barn, Parker was stunned and immediately began crying. 
Bones managed to reduce Parker's tears of joy before he confessed his undying love for her, however, that wasn't all. He then took her to the barn's end, where she saw country star Mat Kearney performing their song. After the heartwarming proposal, the newly-engaged couple took to their Instagram pages to share the news with the rest of the world.
Sharing several moments from the proposal, the 40-year-old described himself as the luckiest man and explained in the caption that Kearney's "Nothing To Lose" was the music that defined their love. The bride-to-be also shared pictures with a heartwarming caption that read:
"I am in shock and feel like the luckiest girl in the world. I'm so in love & so happy."
Celebrity pals Carrie Underwood, Dan Smyers, Lionel Richie, and Russell Dickerson congratulated the couple in the comments section. Bones and Parker reportedly met last year during a visit to a mutual friend, Lauren Alaina.
Although it wasn't love at first sight for the duo, they kept in touch on Instagram, and the rest is history. While Bones is the popular one in the relationship, Parker has strides of her own as she recently completed her Master's Degree. The 28-year-old is also an Instagram sensation with over 160,000 followers.