Briana Jungwirth Is Louis Tomlinson's Baby Mama — What to Know about the Personal Stylist
Pop singer Louis Tomlinson became a first-time father in 2016 following his short-lived relationship with Briana Jungwirth. Although the former couple split even before welcoming their son, the One Direction bandmate's fame rubbed off on Jungwirth, who has remained a media spectacle to date.
One Direction singer Louis Tomlinson and personal stylist Briana Jungwirth had a brief fling in 2015. Their relationship resulted in the birth of their son, Freddie Reign Tomlinson, who is now a vibrant four-year-old kid.
While many are aware of Tomlinson's musical successes as a member of the music band, One Direction, Jungwirth only came to the spotlight after becoming pregnant with the singer's son.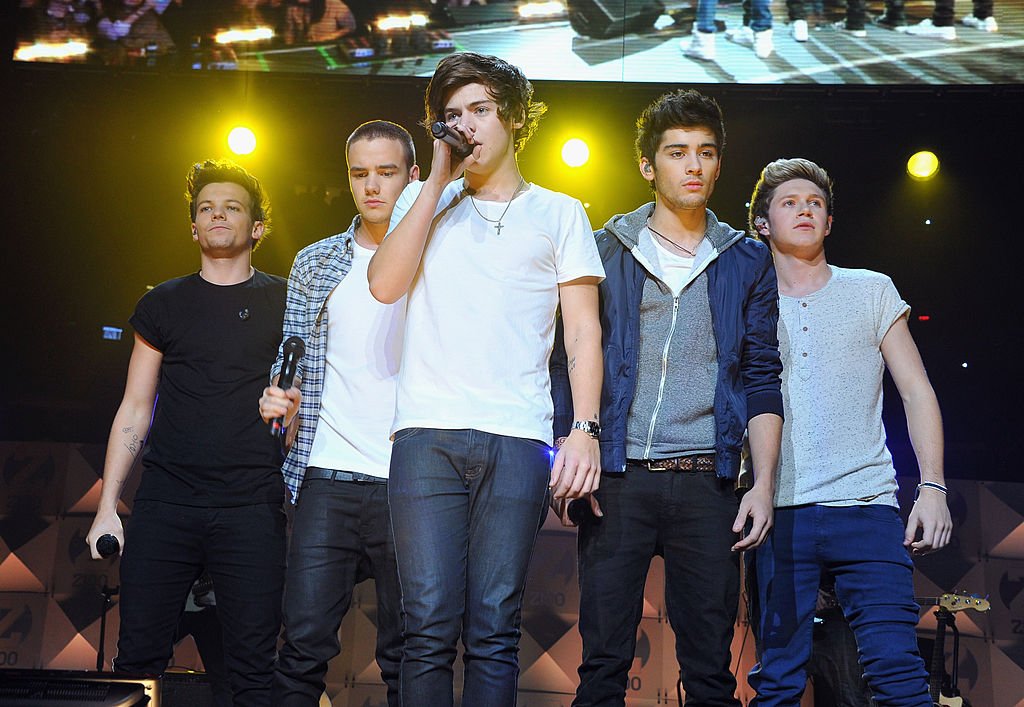 The initial craze that came with the stylist's pregnancy sent fans on a quest to uncover details about Tomlinson's baby mama. Since then, Briana Jungwirth's life has become entangled with the spotlights, with her post-Tomlinson romances at the center of it all.
WHO IS BRIANA JUNGWIRTH?
Briana Jungwirth is a 28-year-old personal stylist, born in Calabasas. She attended Agoura High School before proceeding to Cuesta College to obtain a degree. 
While following through with her education, the mother-of-one nurtured dreams of becoming a world-famous stylist. She moved to Los Angeles, California, to expand her opportunities.
JUNGWIRTH'S RELATIONSHIP WITH TOMLINSON
Before landing a place in Tomlinson's world, Jungwirth was making a name for herself as a stylist and therefore had notable personalities in her circle. She met the singer for the first time after mutual friends introduced them at a nightclub in LA, and they hit it off.
Aside from changing his outlook on life, Tomlinson once admitted that welcoming him and Briana Jungwirth's baby made him more mature. 
Their romance kicked off in May 2015, while Louis Tomlinson was on a break from his on-and-off relationship with Eleanor Calder. After dating for a while, Jungwirth took in, and the news of the pregnancy went public in the autumn of 2015.
Sadly, the former sweethearts ended their relationship before Freddie's birth on January 21, 2016. The pair engaged in a brief custody battle before reaching a temporary settlement that favored them both.
Not long after the breakup, Tomlinson resumed his romance with Eleanor Calder, while Jungwirth began dating singer Jayk Purdy.
KICKING OFF HER ROMANCE WITH BRODY JENNER
Like Jungwirth's time with the One Direction star, the 28-year old's relationship with Purdy was also short-lived. They broke up and ultimately moved on to other partners.
In May 2020, Jungwirth began dating "The Hill" star, Brody Jenner. Their relationship progressed at the speed of light, with Jenner introducing the stylist to his closest acquaintances, including ex-lover, Kaitlyn Carter.
After months of making public appearances together and gaining the approval of friends, fans, family, and exes, the two broke off the relationship. 
According to a source, the pair split because the mother-of-one was pushing the relationship too fast, and Brody was not ready "for all that."
BRIANA JUNGWIRTH'S ENGAGEMENT
News of their breakup went public in September 2020, and barely a month later, Briana Jungwirth became linked to another suitor.
Rumors swirled of an impending romance between the 28-year-old and her longtime friend, Nick Gordon. Shortly after the news of their relationship made the rounds on social media, Gordon proposed to Jungwirth during a romantic trip to Las Vegas. They went shopping for rings in Sin City afterward.
Jungwirth confirmed the engagement on social media, sharing a picture of them together outside the Paris Hotel and Casino. Her accompanying caption acknowledged Gordon as her soulmate while revealing they'd known each other for ten years.
LOUIS TOMLINSON'S TAKE ON FATHERHOOD
Despite moving on from their one-time romance, Briana Jungwirth and Louis Tomlinson's son, Freddie, keeps them connected. The two have strived to be the best parents to their son, and admittedly, parenthood changed them for good.
Aside from changing his outlook on life, Tomlinson once admitted that welcoming him and Briana Jungwirth's baby made him more mature. 
Additionally, fatherhood cemented his otherwise strained relationship with his baby mama, making him look forward to having more kids. 
Now, the co-parents are comfortable in their shared roles and make a point of sharing each other's happiness as a family. Children are indeed a blessing!