Hello: Katy Perry May Not Share Baby Daisy's Full Photo to Protect Her Privacy
Katy Perry and Orlando Bloom welcomed their firstborn late in August. But even though Orlando recently dished details on adorable Daisy, fans might have to wait before seeing a full picture of her. 
Celebrity couple Katy Perry and Orlando Bloom eagerly shared their journey to parenthood. But since Daisy's birth, the new parents have been keeping specific details private as they spend quality time with their newborn.
In a new interview, proud father of two Orlando Bloom, elaborated on earning "daddy points" as he spoke about the first few weeks of adjusting to their new parenting duties. The actor is already father to 9-year-old Flynn, whom he shares with ex-wife Miranda Kerr.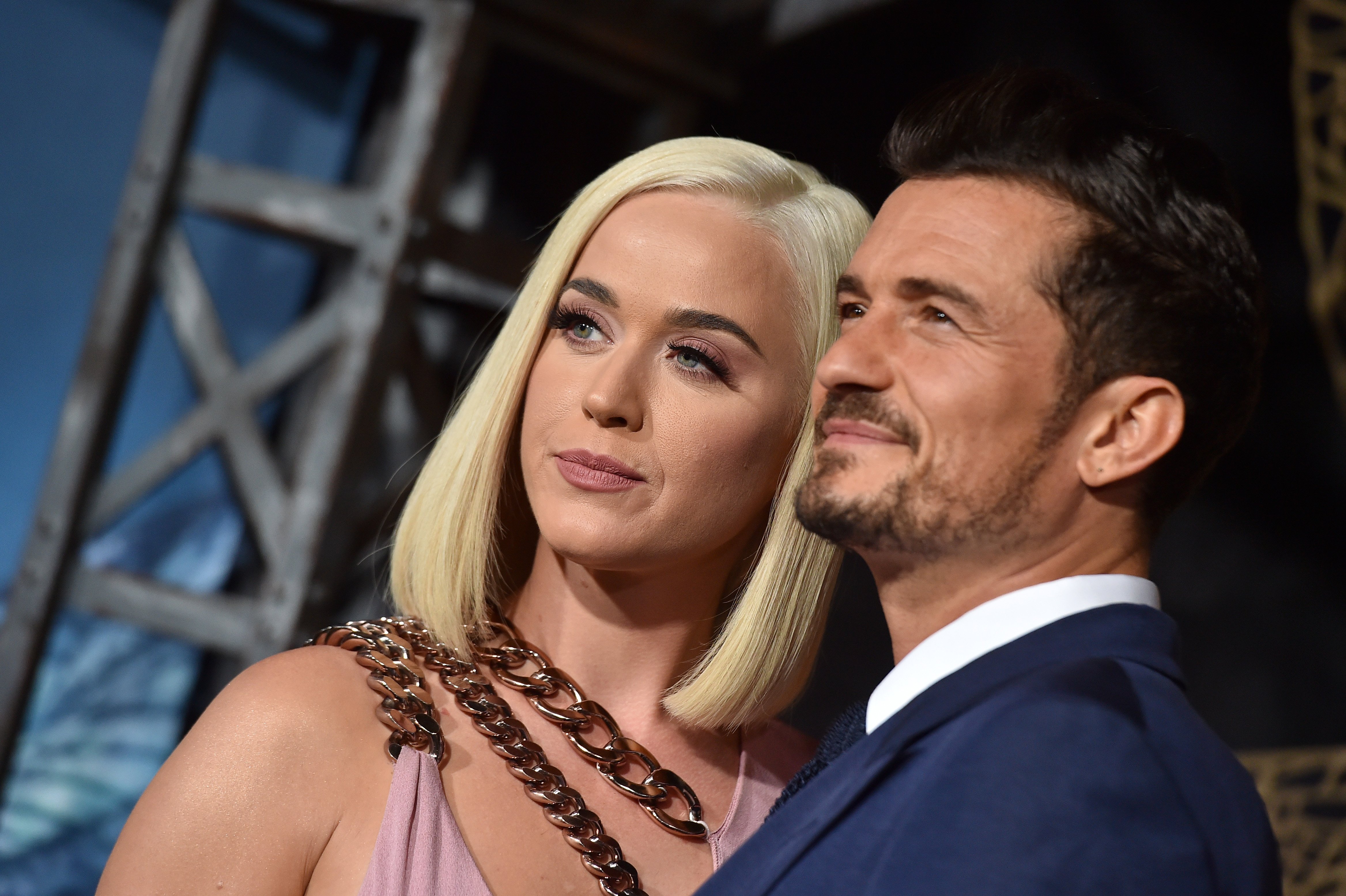 THE MEANING OF HER NAME
Speaking to Ellen DeGeneres, the actor reportedly said he has been scoring "daddy points" for helping his newborn daughter get to sleep while doting big brother Flynn keeps a close eye. 
However, the couple may have chosen her moniker well in advance. While they shared their daughter's name shortly after her birth, Daisy's name has special meaning to Katy, as one of the songs on her latest album, Smile, is named after the newborn.
WHERE DAISY CALLS HOME
Bloom and Perry reportedly set up a quirky nursery for little Daisy in their Beverly Hills mansion. While their home boasts five bedrooms and bathrooms, an infinity pool, and enough parking anyone could wish for, one would find babygrows with Bloom's face on them in Daisy's nursery.
Since Daisy's birth, the couple's celebrity friends sent adorable gifts to welcome her to the world. Lionel Richie and his girlfriend Lisa Pargi gifted Daisy a unicorn dressing gown, while Taylor Swift's embroidered blanket made in pink silk and Ryan Seacrest's toy hamper covered the basis. 
Perry and Bloom's daughter is the center of attention, already winning hearts at her tender age, and singer Beyoncé made sure to congratulate the couple with a beautiful bouquet of flowers. 
It was funny because when she first came out, she was like me.
A PICTURE OF DAISY
However, the one thing that Bloom and Perry haven't shared yet is a full picture of their blue-eyed daughter. According to reports, it might not happen anytime soon, but Bloom couldn't help but dish on who Daisy currently resembles more during his interview.
"Daisy Dove is my little mini-me/ minimum/ mini Kate," Orlando reportedly gushed. "The eyes look like her, but it was funny because when she first came out, she was like me. It was like 'it's a mini-me,' but fortunately she got those Katy blues which is perfect." 
But it's already back to work for Katy Perry, who recently returned to her seat on the judging panel of "American Idol" alongside Lionel Richie and Luke Bryan with Ryan Seacrest as host.
Rocking one of her unusual outfits, the singer looked stylish in a custom cow-printed black and white outfit with a hat and gloves to complete the ensemble.