Check Out the Luxurious Lamborghini Yacht Purchased by UFC Champion Conor McGregor
Conor McGregor has made a name for himself as one of the greatest UFC fighters ever. Away from the octagon, he has also built a fierce charisma. His latest outlandish antics, however, appears to be a significant auto purchase.
Yesterday, UFC fighter and former champion Conor McGregor shared several pictures of a new project he is working on with luxury car manufacturer Lamborghini.
According to the pictures, he appears to have purchased a new Lamborghini luxury yacht. This will make him officially one of the few people to partner with the Italian company on the project.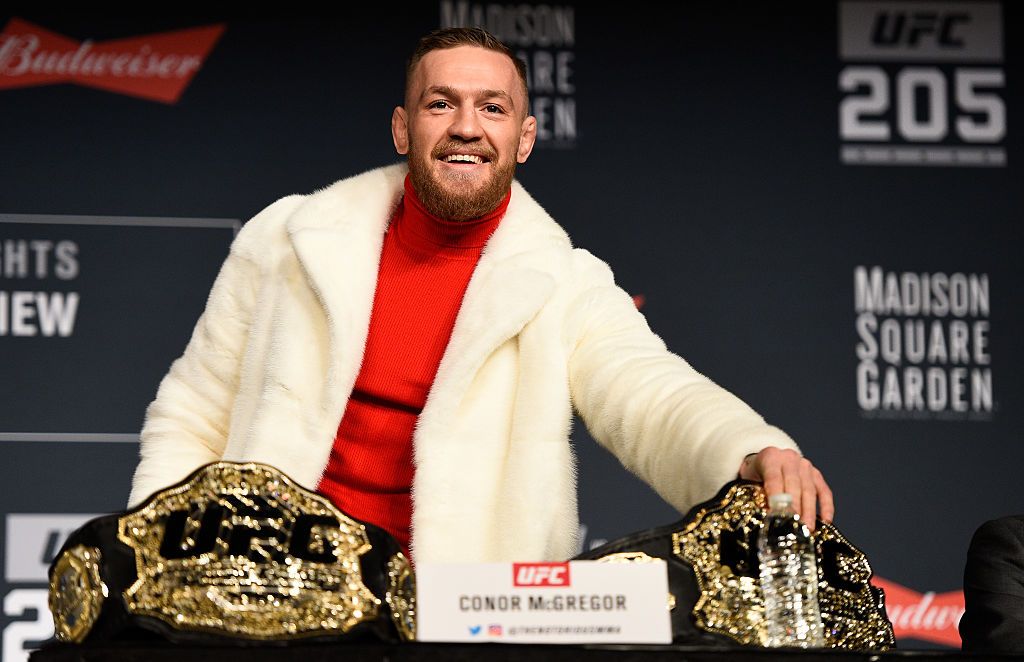 As McGregor explained in his post, Lamborghini is looking to expand its operations from just making vehicles to designing yachts as well. To that end, they have partnered to create the "No.12 McGregor edition;" their very first boat.
The UFC fighter was excited about the project, and he showed advertising footage and pictures from his meeting with the car manufacturer. In his captions, he explained:
"Lamborghini's first entry into the Sport Yacht World comes in the form of this 63foot, 4000bhp, duel engine, twin turbo, rocket ship! Titled the 'Supercar of the Sea.'"
The fighter added that the company would only be making 63 of the superyacht. He has committed cash to purchase one of them once it is released.
As his pictures confirmed, his edition of the superyacht will feature a green and black body. In a way, it is reminiscent of the classic Lamborghini Gallardo vehicle.
Per reports, one unit of the superyacht is worth $3.9 million.
The new Lamborghini superyacht is definitely going to be a top seller. Lamborghini is reportedly partnering with the Italian Sea Company on the project. The latter specializes in designing custom yachts.
All hands are on deck for the project as it is, and it is expected that the yachts will be ready to hit the sea by the summer of 2021.
However, anyone who wants to get their hands on this baby will need to have deep pockets. Per reports, one unit of the superyacht is worth $3.9 million.
The fact that the yacht is limited-edition could drive the price up even more when it launches. Once word gets out about it, and prices could skyrocket.
Still, it is no surprise that the fighter is splurging so much on a yacht. He is currently worth a whooping $48 million, thanks mainly to endorsements and fight earnings.
Speaking of fights, McGregor has announced that he will once again try his hand at boxing. He is gearing up to face Manny Pacquiao soon, with the fight happening in a few months. McGregor's last boxing fight ended in a loss to Floyd Mayweather Jr.