'Two and a Half Men' Star Conchata Ferrell Remembered by Her Co-stars & Colleagues
Conchata Ferrell, who affectionately became known as the no-nonsense housekeeper Berta on "Two and a Half Men," is fondly remembered by her former co-stars as the entertainment industry mourns her loss.
Over four decades, Conchata Ferrell carved out a memorable place for herself in the entertainment industry. Besides her award-nominated acting skills, Ferrell also made a lasting impression on her former co-stars - evident by their tributes to the late actress.
Plagued by health issues during the year, Ferrell died peacefully, surrounded by her family, aged 77 on Monday. She became a familiar face on television due to her role in "Two and a Half Men," but Ferrell was a woman of many talents.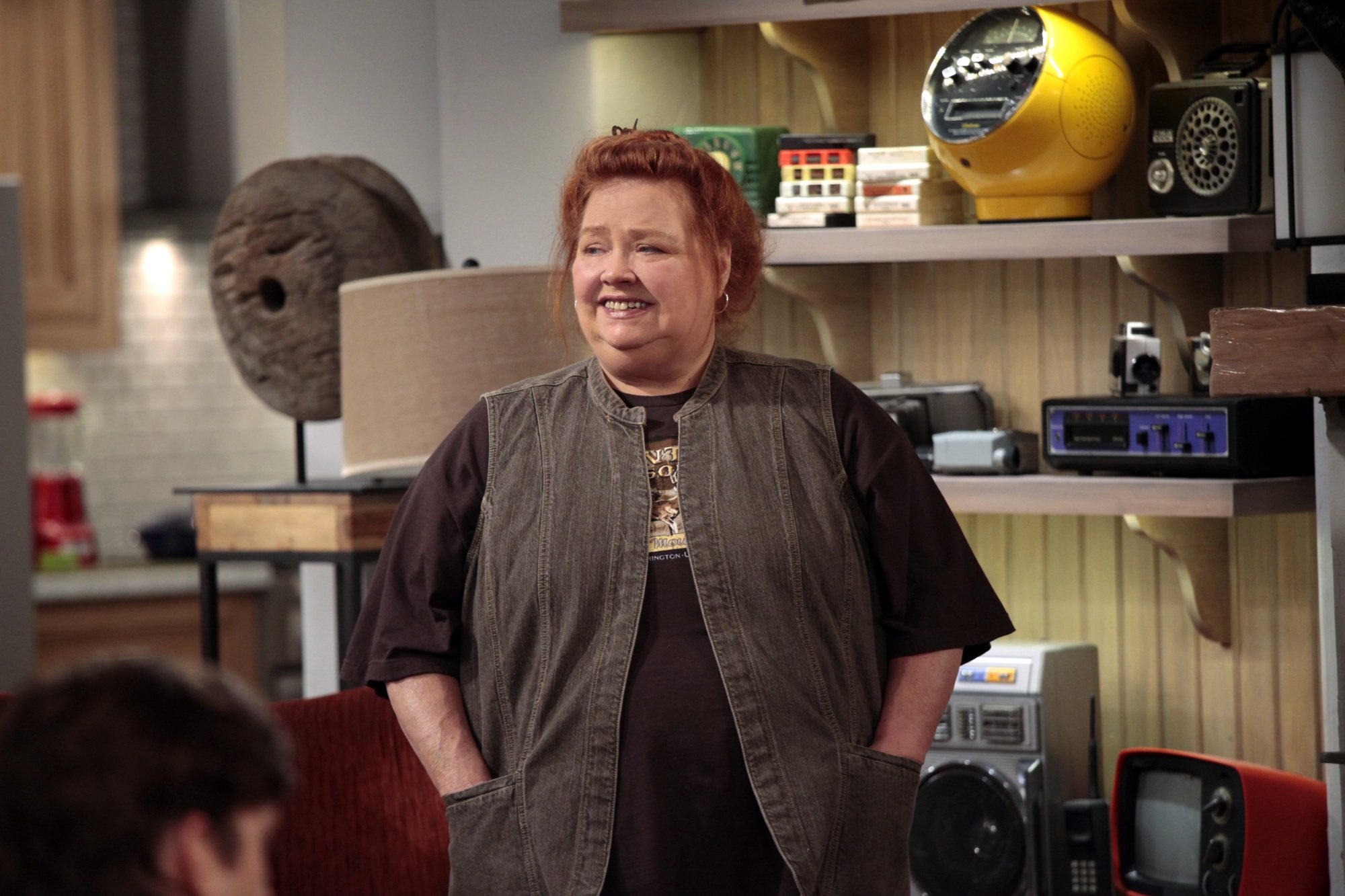 SHE HAD HEALTH STRUGGLES
On October 12, Ferrell died at Sherman Oaks Hospital following complications after a cardiac arrest. When Ferrell started feeling sick in May, she was hospitalized shortly after, but sadly it marked the beginning of a downward health spiral.
During her four week stay in the intensive care unit, Ferrell's heart stopped for about ten minutes. Even though doctors got her heart started again, she had to be put on a respirator and dialysis and moved to a long-term care facility. 
Very sad news here. Berta from "Two and a half men" has died. Actress Conchata Ferrell was 77 years old and what a resume. A deeply accomplished theater star , Conchata has great runs on the stage and of course this enormous television hit. She will very much be missed. pic.twitter.com/9wB0OYuM3g

— Sam Rubin (@SamOnTV) October 13, 2020
Ferrell probably is best known for her role as no-nonsense housekeeper Berta on the hit CBS comedy Two and a Half Men. The role earned her a pair of Supporting Actress in a Comedy Series Emmy nominations in 2005 and 2007.
AN ACCOMPLISHED ACTRESS
Ferrell began her career on the stage long before she went to Los Angeles in 1975 for her starring role in the Norman Lear series "Hot I Baltimore."  Lear himself later described Ferrell as an "amazing talent," and it showed in her successful career that followed.
"I got on stage, the laughs started coming, and every pore in my body opened up, and in my head I went, 'This is it'."

Farewell, Conchata Ferrell, one of the very best ones. 💔 pic.twitter.com/YvCQvUc8Gd

— Letterboxd (@letterboxd) October 13, 2020
For her role in "Two and a Half Men," Ferrell earned two Emmy nominations in the Best Supporting Actress in a Comedy Series category. In 1992, the actress landed another Emmy nomination for her role as Susan Bloom on the legal drama "L.A. Law."
Among the slew of television and movie productions, Ferrell starred in over the years, some of her most memorable appearances include "Grace and Frankie," "Good Times," "The Wild Thornberrys," "ER," and "The Ranch."
Oh my I loved Conchata Ferrell all the way back to Hot l Baltimore.

Goodbye to her. pic.twitter.com/2EVUHXBrai

— Benjamin Dreyer (@BCDreyer) October 13, 2020
The 77-year-old actress, who graduated with a degree in history education from Marshall, helped mold the minds of college students during later years, as she taught acting for television at UCLA for many years.
FORMER CO STARS PAY TRIBUTE
Loved and respected among her peers and former co-stars such as Charlie Sheen, touching tributes and messages of condolences poured in following news of Ferrell's death. 
Ferrell played the role of Sheen's mouthy housekeeper in "Two and a Half Men." Mourning the loss of a "genuine friend," Sheen wrote:
an absolute sweetheart
a consummate pro
a genuine friend
a shocking and painful loss.

Berta,
your housekeeping
was a tad suspect,
your "people"keeping was perfect.

💕©️💕 pic.twitter.com/cJMK8APgQV

— Charlie Sheen (@charliesheen) October 13, 2020
The comedy ran from 2003 until 2015, and Ferrell starred in over 200 episodes of the hit comedy. Saddened by the loss, another co-star from the series, Jon Cryer, also shared heartfelt words in his tribute that read:
"She was a beautiful human. I'm crying for the woman I'll miss, and the joy she brought so many."
Warner Bros also paid tribute to all the laughs she brought so many over the years, but the actress's former co-star Melanie Lynskey is devastated by the loss as she wrote:
Lovely, brilliant Chatti. I'm weeping. She was the warmest, most gracious lady. Her husband Arnie came to every single taping of Two And A Half Men and sat in the audience, beaming with pride. Her sweet daughter Samantha was often there too. Oh, she was loved. She will be missed. https://t.co/38Nu2QGF6L

— Melanie Lynskey (@melanielynskey) October 13, 2020
The "How To Get Away With Murder" actress Viola Davis also recalled a fond memory in her tribute to the late and beloved actress. During her time on the respirator, Ferrell couldn't communicate anymore, but the difference she made when she could; is notable.
When Davis worked on the television movie "Amy and Isabelle" at the beginning of her career, she found herself enchanted by Ferrell's spirit and light; one of her "finest memories" of the actress.