'Pioneer Woman' Star Ree Drummond Shares Cute Photo Posing with Her Husband of 24 Years, Ladd
"Pioneer Woman" Ree Drummond and her husband Ladd Drummond of 24 years looked cute as they shared a sweet couple moment in a new photo.
"Pioneer Woman" Ree Drummond is multi-talented, and she has attained incredible success in her career as a food writer, TV personality, blogger, author, and photographer.
Still, the famous television star has proven to be a family woman whose loyalty for sharing beautiful family moments and values cannot be bought with a busy schedule.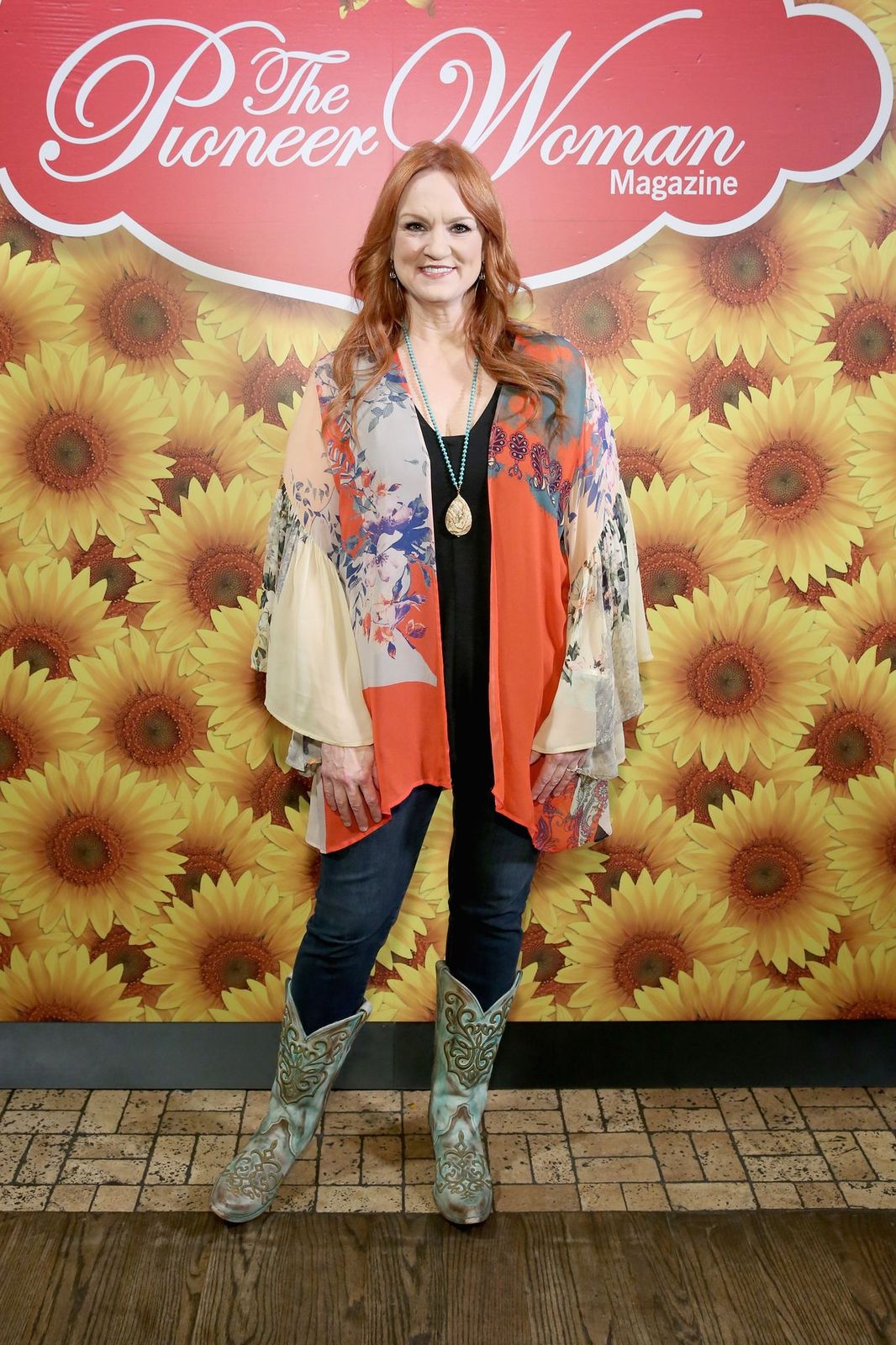 Despite being a career woman, Ree still spends quality time with her own. In her recent post, she showed off a sensational couple bonding time between her and Ladd Drummond, her husband of more than two decades.
In the photo, the pair could be seen holding each other with one hand while their faces that bore happy smiles were directed away from the camera. Ladd dressed in a blue long-sleeve shirt with jeans and a rancher's hat, while his wife complimented his look in a flowery top and fitted jeans. She captioned:
"We were trying to gaze lovingly into each other's eyes for a photo. It didn't work."
The couple's staring contest may have failed, but they have managed to keep their love intact for more than twenty years and are parents to four kids. Ladd has shown unwavering love and support to his wife and has helped her to build her career. While he works as a rancher on their family land, Ree's schedule is to whip up lovely and traditional dishes in the kitchen. 
After the pick, Ree excitedly shared that they finally had what they wanted.
This incredible teamwork and talent possessed by the two have further transformed into an empire that has caused the success of cookbooks, their Food Network program, a restaurant, a hotel, a line of kitchen wares, and a hotel.
Undoubtedly, their fairytale love story and successful lifestyle were achieved via the hard work, passion, dedication, and commitment that they put into it. The couple has equally shown their appreciation and love in many ways.
When they celebrated 24 years of marriage, Ree shared a black and white wedding photo showing her husband holding her hands. The television personality quipped:
"I love you, Ladd Drummond! Happy anniversary, and thank you for getting me pregnant within a week of this photo being taken."
In the same post, the food writer also commented that her oldest daughter, Alex, who newly got engaged, asked to see her wedding dress.The soon-to-be bride surely believes in her mother's ability to pick the best wedding dress, no wonder she asked for Ree's company when it came to selecting hers.
Shortly before Alex's parents' wedding anniversary, she went with her mother to choose her perfect wedding dress, and thankfully the girls succeeded. After the pick, Ree excitedly shared that they finally had what they wanted.