Chris Brown's Daughter Royalty Looks like a Model in Matching Outfits with Her Mom & Sister
Royalty Brown may have a future career as a model as she posed in a denim corset above a white tee and army printed pants.
Through Instagram, Chris Brown's fans are able to see his daughter, Royalty slowly growing up and turning into a beautiful and talented young lady. Not only did she acquire her dancing skills from Chris, but she also inherited her mom, Nia Guzman's modeling abilities.
Recently, the six-year-old posted a series of photos, posing in a denim corset-like top and army printed pants from Fashion Nova Kids. The pop star's daughter also rocked a pair of yellow Nike sneakers and a green purse.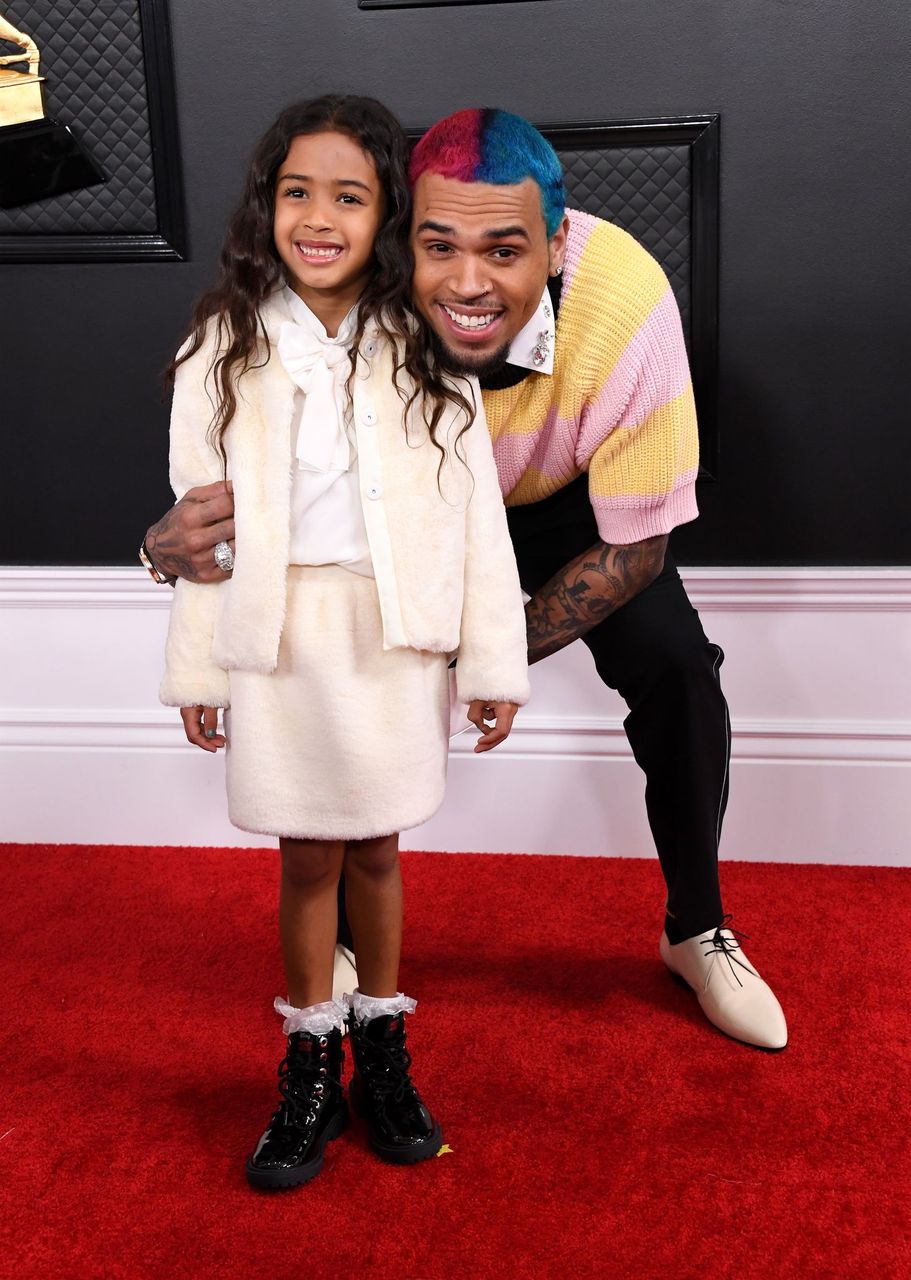 In the last photo, Royalty smiled with her mom and younger sister who were both wearing the same outfits like hers. This is not the first time Brown's daughter donned matching outfits with Guzman on Instagram.
Previously, the mother-daughter-duo took a twinning photo in an olive green one-piece swimsuit with cut-out detail and a ribbon in front. "Mommy and RoRo on vacation in the backyard," the caption read.
In another post, Guzman and Royalty wore matching tribal printed maxi dresses in light-colored shades. The Bold Belles outfits looked chic and comfortable for the duo during summertime.
Royalty, dressed in a white tank top and black joggers in the video, flawlessly danced on the side of the road.
If she's not matching with her mom, Royalty is probably having a twinning moment with her little sister, Sinatra. In one of her posts, the proud mom caught her girls in matching tie-dye outfits and shoes.
Royalty looked like a natural posing in different angles while flaunting her long braided hair and see-through shades. "My Queens," Nia captioned the post.
Apart from her Instagram modeling, Royalty showed fans and followers that she inherited her father's groove in dancing. The star's daughter immediately went viral after she took part in Brown's dance challenge.
Guzman captured the video of her daughter going out of the car to bust out dance moves to Brown's "Go Crazy" that featured Yung Thug, only a day after her dad posted his own clip.
Royalty, dressed in a white tank top and black joggers in the video, flawlessly danced on the side of the road while her supportive mom cheered for her from the car.
The viral dance challenge came after the "With You" singer's friend, Drake, came out with his "Tootsie Slide" challenge which became an internet hit in the weeks prior.