Conchata Ferrell from 'Two and a Half Men' Died at 77 — What Happened to Other Cast Members?
Actress Conchata Ferrell was famous for playing Berta the housekeeper for all 12 seasons of the sitcom "Two and a Half Men," and she passed away at the age of 77.
Fans of the iconic hit CBS sitcom "Two and a Half Men" were shocked to learn that Conchata Ferrell had passed away on October 12, 2020, at the Sherman Oaks Hospital in California after suffering a heart attack.
Ferrell, 77, earned two Primetime Emmy Award nominations for Outstanding Supporting Actress in a Comedy Series for her role as the unconventional Berta, the blowsy and brash housekeeper with a criminal record, and a passion for the Grateful Dead.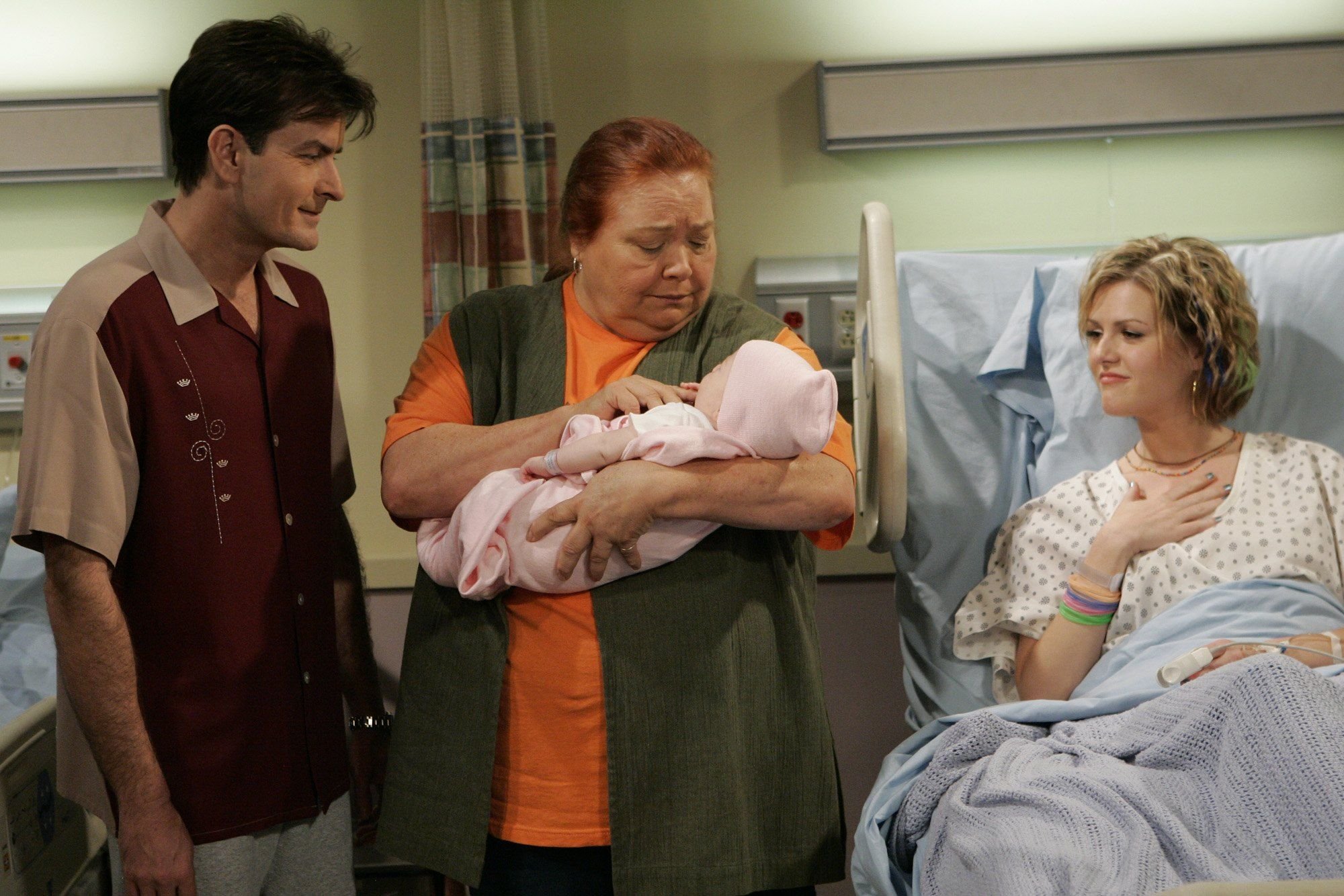 GOODBYE TO BERTA
Charlie Sheen paid tribute to Ferrell on Twitter, expressing his shock at her sudden death and his grief at the loss of a dear friend and colleague. Sheen, who worked with Ferrell from the series' inception in 2003 to his dismissal, has had his own burdens to deal with.
Sheen, who was famously promiscuous and had substance abuse and drinking problems, was diagnosed with HIV in 2011. Since leaving the show, Sheen has sobered up.
an absolute sweetheart
a consummate pro
a genuine friend
a shocking and painful loss.

Berta,
your housekeeping
was a tad suspect,
your "people"keeping was perfect.

💕©️💕 pic.twitter.com/cJMK8APgQV

— Charlie Sheen (@charliesheen) October 13, 2020
While several trips to rehab didn't convince him to give up drinking, realizing how it was affecting his four children did. His epiphany came on a day he realized he was too drunk to drive his daughter to an appointment and had to call a friend. He said:
"The next morning I just woke up and said, 'today's the day.' And that was it."
Sheen is keeping himself on a tight rein: no parties, no drinking, and no drugs. He has used his HIV diagnosis to alert people to the need to get tested, and to use protection to prevent infection by the virus. Sheen has 5 children from his marriages and previous relationships and a seven-year-old granddaughter, Luna.
She was a beautiful human

Berta's gruff exterior was an invention of the writers. Chatty's warmth and vulnerability were her real strengths.

I'm crying for the woman I'll miss, and the joy she brought so many. https://t.co/SucL6gFaAR

— Jon Cryer (@MrJonCryer) October 13, 2020
JON CRYER'S TRIBUTE
Actor Jon Cryer, who played Charlie Harper's brother Alan, and who worked with Ferrell for the entire run of the series, shared his own tribute to "Berta" on Twitter with a flurry of posts.
Cryer remembered her incredible career, which included roles in films like "Erin Brockovich," "Edward Scissorhands," and "Heartland," and shared clips of Ferrell's best moments on "Two and a Half Men." 
Fans will be able to see Conchata Ferrell one last time in her last completed project, "Deported," a comedy due for release in April 2021.
Since the end of the series, Cryer guested on several series, including "NCIS," "Robot Chicken," and  "Will & Grace," and since 2019, he has been playing villain Lex Luthor in "Supergirl," "Batwoman," "The Flash," "Arrow," and "DC's Legends of Tomorrow."
Cryer is now married to television host Lisa Joyner, and the couple adopted a baby girl in 2007. Cryer shares a son, Charlie Austin, 20, with ex-wife Sarah Trigger. His little girl, Daisy, is now 11 years old.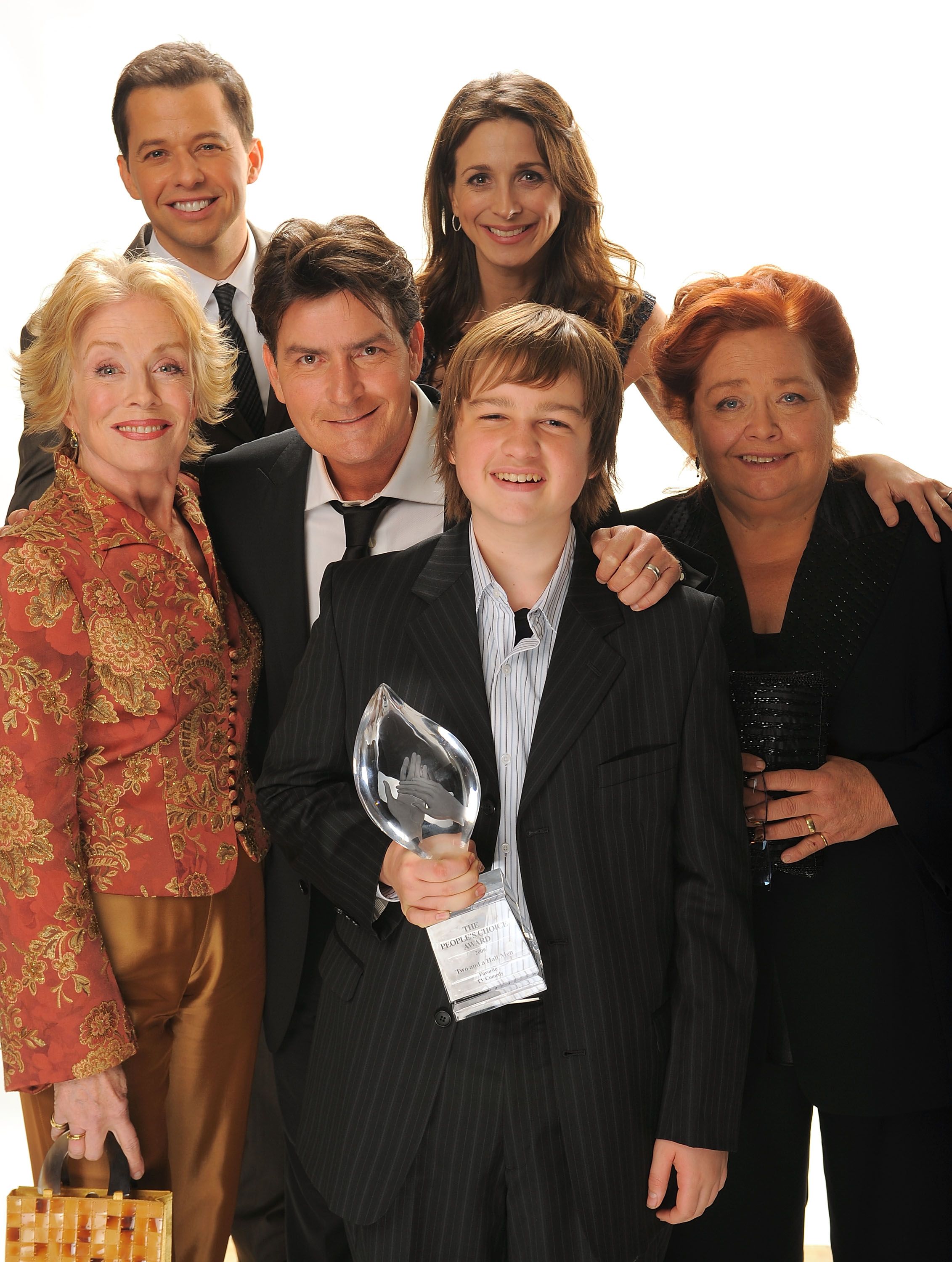 GROWING UP WITH CONCHATA FERRELL
The "half-man" in the series title was Alan's son Jake Harper, played by the then-9-year-old Angus T. Jones. Throughout the series' long run, Berta was Jake's onscreen mothering influence. Jones, who is now 27 and had been acting since he was five, gave up showbusiness.
Jones, who had discovered his faith
, had felt uncomfortable with the show's storylines towards the end of the run. He studied at the University of Colorado Boulder and has since joined Tonite, a multimedia and event production company.
CHARLIE HARPER'S SUCCESSOR
After Sheen was fired from the show, the producers brought in actor Ashton Kutcher to fill in for him as Walden Thoreau Schmidt, a broken-hearted, suicidal internet billionaire, who ends up on the receiving end of Berta's "tough love."
Since 2012, Kutcher has reduced his acting activities, concentrated on becoming an entrepreneur, and has recently launched a quarantine wine with his second wife, actress Mila Kunis. Kutcher and Kunis, who married in 2014, after he left "Two and a Half Men," have two children: daughter Wyatt, 6, and son Dimitri, 3.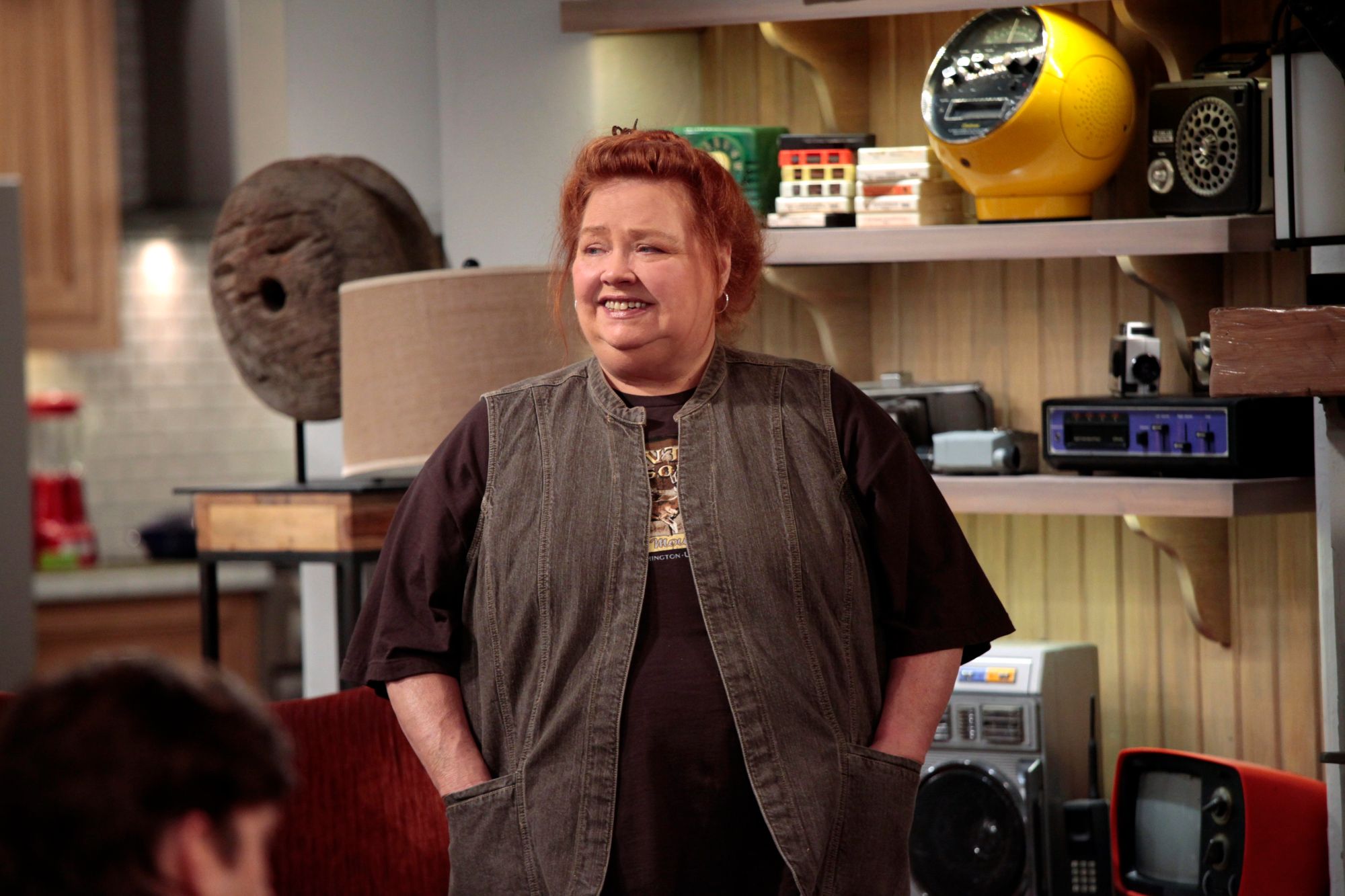 Ferrell is survived by her husband,  Arnie Anderson, by her daughter Samantha, 38, and by her two stepdaughters. Her former cast members, her friends, and her fans are mourning the passing of an extraordinary woman who believed that making people laugh was "a really important job."
Fans will be able to see Conchata Ferrell one last time in her last completed project, "Deported," a comedy due for release in April 2021.