Omar Epps' Wife Keisha Praises Their Daughter & Son Showing Them in Black Outfits (Photos)
Proud mother of two, Keisha Epps recently shared stunning pictures of her son and daughter in black outfits on her Instagram and paid an emotional tribute to them.
Watching your children grow and become cute is often a thing of joy for mothers, and proud mom Keisha Epps was in a joyous mood when she shared adorable pictures of her son and daughter.
Keisha, a former member of the R&B group, Total, shares two children with actor Omar Epps — K'mari Mae, who was born in 2004, and son Amir in 2007. Her latest post showed her gushing about how grown they have become.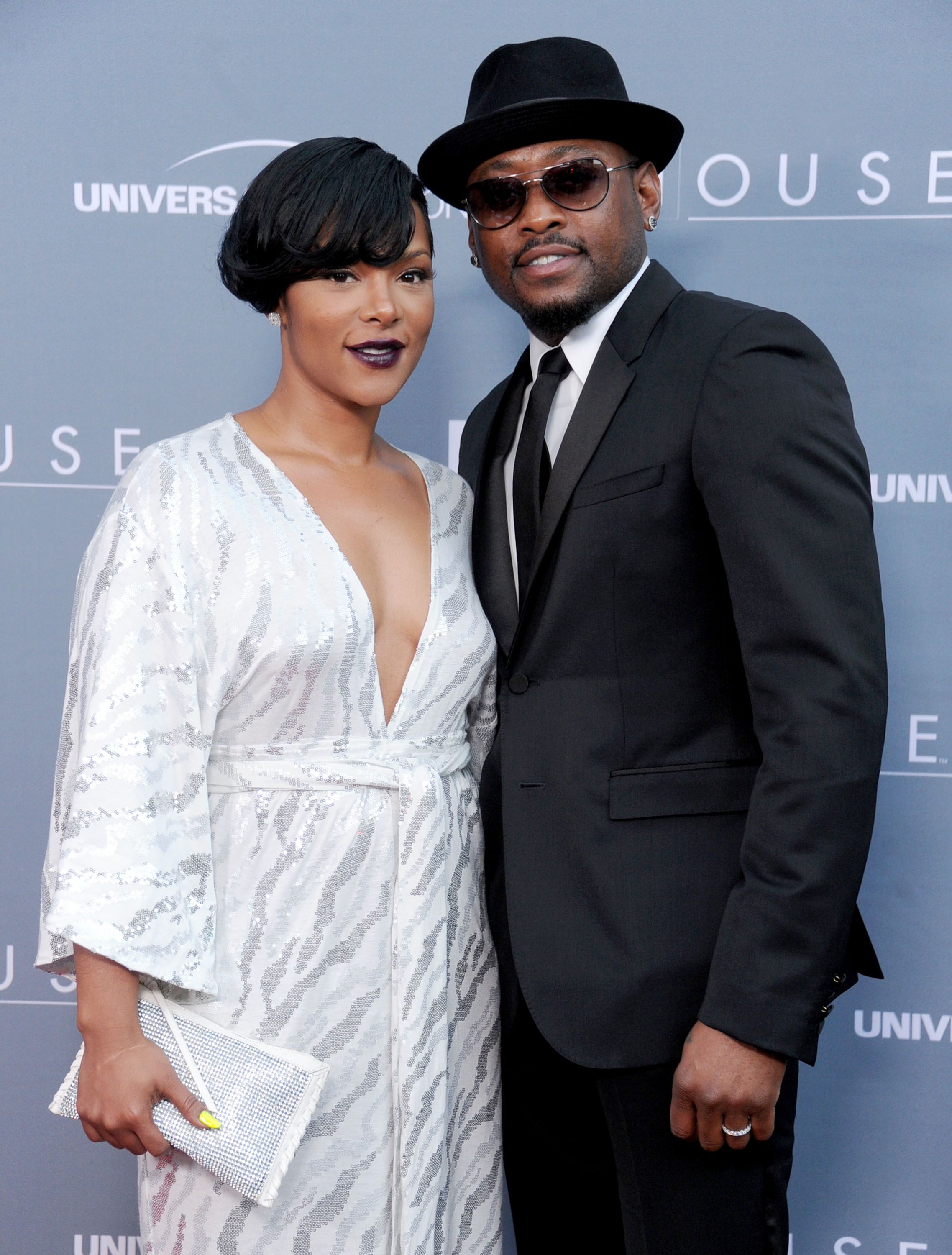 Sharing a selfie of her beautiful daughter K'mari who was spotted in an all-black outfit with her stunning hair complimenting her pretty face, Keisha gushed about watching "their seed" bloom before their eyes and wrote, "I love who you are, and who you are becoming."
In another post, Keisha shared a picture of her young son, Amir, wearing a black shirt and jeans with spotted socks. The proud mom captioned the post:
"I am so glad you found me @omarepps cause we found love @amirepps."
One fan commented that Amir looked handsome while another noted that he resembled both his parents. The post has so far received over a thousand likes.
Omar's upbringing affected his decision to have a closely-knit family. The actor revealed that he did not have parents who put their children first growing up, as his father abandoned him and his mother while he was still young. 
Omar admitted that he was scared that once he became a father, he would not be able to provide structure for his children.
In his book, "From Fatherless to Fatherhood," Omar detailed his journey as a fatherless child who embraced his responsibility as a father. He also credited his mother, Bonnie, and his wife, Keisha for the roles they played in his life.
The actor said that his mother instilled a sense of self-worth in him as a child which helped him succeed in life. Omar also revealed that he found peace with his father just before he passed away.
Omar admitted that he was scared that once he became a father, he would not be able to provide structure for his children. In a recent interview, the actor talked about his family bond at length.
According to him, the main thing that makes for a good parent is to be active and present in your child's life. He said that parents could only nurture their bonds with their children when they are involved in their lives.
The "Love & Basketball" actor reportedly said that he began developing a fatherly bond with his children when they were still infants. Omar also said that he and Keisha prefer conversations to correct their children than just outright punishment.
Omar welcomed his son Amir whom he shares with Keisha, in 2007. The couple has been married for over a decade and despite their busy schedule, they still put family first.