Watch Luke Bryan Sneak up on His Mother LeClaire on Her 73rd Birthday
Country music singer and songwriter Luke Bryan knows that an unexpected birthday celebration can make someone feel pretty important.
As shown in heartwarming videos and photos recently shared by his wife, Caroline Bryan, on Instagram, Luke Bryan delighted his beloved mother, LeClaire Bryan, with a birthday surprise.
LeClaire celebrated her 73rd birthday, and she initially thought she would have no visitors on her special day. Little did she know, Bryan and his entire family had planned a surprise for her.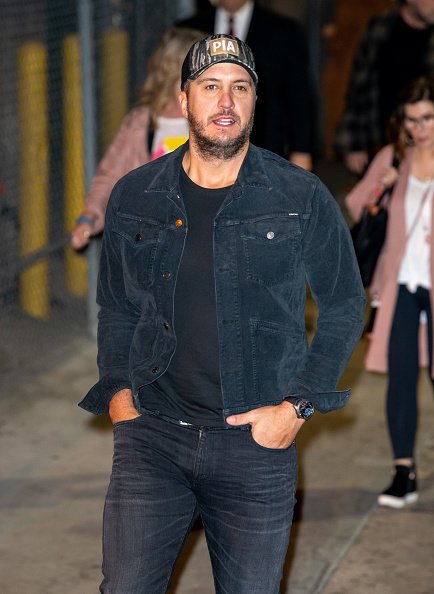 The family showed up at LeClaire's Mexico Beach, Florida home, unannounced. As shown in the clip, LeClaire nearly fell out of her chair when she saw Bryan — proof that their surprise was a success.
In the caption of the post, which received many praises from fans, Caroline wished her mother-in-law a happy birthday. She said she's grateful for the love LeClaire has given her. Caroline continued:
"You keep us entertained every single day!!!! Happy birthday MIL!!!"
According to Taste of Country, Bryan and his family had gone on a couple of road trips lately. They also went to Athens, Georgia, to visit the singer's nephew named Til, who is studying at the University of Georgia.
The "Crash My Party" singer is likewise preparing to perform at the 2020 Rock and Roll Hall of Fame ceremony. He will additionally perform on the new season of the hit show "American Idol" next year.
Besides his successful career, Bryan is also a doting father to five children.
Bryan, who started his music career writing songs for other singers, is living proof of the old saying that the apple does not fall far from the tree as his mother, LeClaire, is also a natural entertainer.
In an interview, the singer once said that his mom knows precisely when to use those skills; for instance, on his "One Margarita" music video set.
At January's Crash My Playa vacation concert event in Mexico, Bryan was joined by his loved ones to film the video for "One Margarita," his recent number one song. However, LeClaire almost did not make it.
"She shows up, and ... when the cameras roll, she's dancin' on barstools, tabletops, gettin' on people's shoulders," Bryan said, adding that his mom really knows how to turn on the charm.
Meanwhile, besides his successful career, Bryan is also a doting father to five children. He and Caroline, whom he married in 2006, have two sons together, Thomas and Tatum.
In 2014, Bryan decided to adopt his sister's three children, Til, Kris, and Jordan. In a 2017 interview, Caroline said that she and Bryan not even once questioned their choice to adopt them.