Eddie Murphy's Daughter Shayne Looks Heavenly Posing in White Mini Dress & Matching High-Heels
Eddie Murphy's daughter Shayne turned up the heat by sharing a snapshot of her sizzling avatar where she donned a glamorous white dress and pulled it off in style.
Shayne Audra Murphy, the 26-year-old star who is the daughter of iconic Hollywood actor, Eddie Murphy, showed off her fit body in a bold, white-colored mini dress in a recent Instagram update.
The revealing outfit accentuated Shayne's toned figure as it hugged her body and helped her set a sensuous style statement. Shayne further accessorized herself with a tiny bag and silver bangle on her right hand.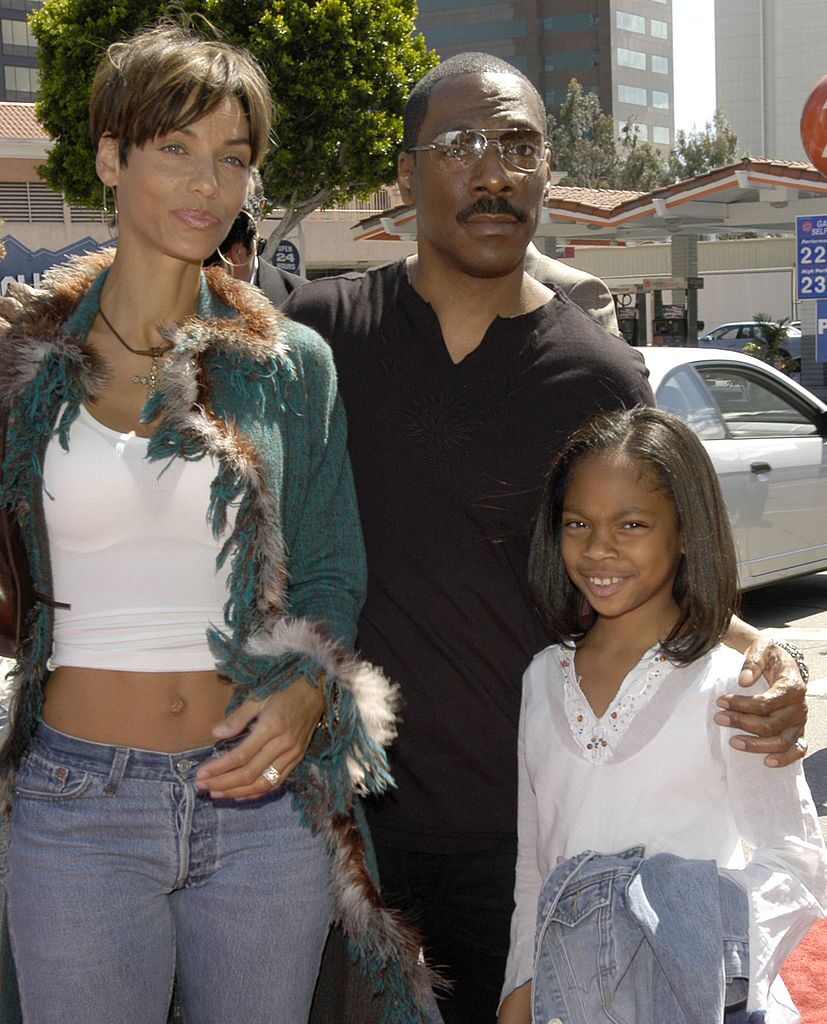 The outfit resembles not only her exquisite sense of fashion but also suited her bold and confident personality. She seems to able to pull off just about any outfit and many of her fans look up to her as their style icon. 
She has often made headlines with her raunchy photoshoots and sensuous fashion statements
Many of them took to the comments section to gush about her look. Shayne has amassed over 50 thousand followers on Instagram, a number that keeps on growing every day.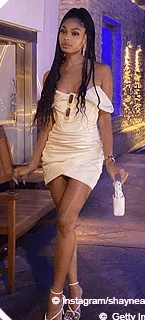 A FAMILY OF STARS
Shayne is one of the ten children of the Hollywood legend, Eddie Murphy. She is one of the five children that the "Doctor Doolittle" star shares with his first wife, Nicole Mitchell.
 Just like her mother, Shayne has also pursued her career in modeling and is today a popular name in the industry. She has often made headlines with her raunchy photoshoots and sensuous fashion statements.
Similarly, her older sister, Bria, is also another gorgeous model in the family, who has built a name for herself in showbiz. Previously, the two sisters appeared together for an interesting "Extra" interview, where they showed off the natural chemistry that they share.
HER SISTER IS JUST AS BEAUTIFUL
The dynamic duo sported crop tops for the event. Shayne donned a cropped tank paired with skin-tight black jeans, whereas Bria wore a cropped black tee along with black tights and cutoff jean shorts.
During the interview, Bria even opened up about one of her biggest desires in the world of modeling. She revealed that she dreamt of becoming a Victoria's Secret Angel.
THEY SHARE A CLOSE BOND
Bria once amazed the fans of the Murphy family by sharing an adorable group photo. This snapshot featured all her siblings who were surrounding their proud father, Eddie. 
The family photo also included Eddie's mother, Lillian, as well as his partner, Paige Butcher, and her mother. Bria shared the lovable family moment on Instagram and wished everyone for the holiday season.
THE LATEST ADDITION
In the photo, Butcher is also seen carrying a cute baby boy, adorably dozing off in her arms. He is Max Charles, Eddie's youngest son with Butcher, who is the latest addition to this large, loving, family.
Despite the fact that they began dating back in 2012, Eddie and Butcher only got engaged in September 2018, after Butcher was pregnant with Max. The couple welcomed the boy into the world in November 2018.