John Cena & His Girlfriend Shay Shariatzadeh Tie the Knot after Dating for More Than a Year
WWE star and actor John Cena got married in a secret ceremony this week. The star tied the knot with his girlfriend of fewer than two years, Shay Shariatzadeh, in Tampa, Florida.
John Cena, 43, is a married man again! The star and his girlfriend that he's been dating for more than a year, Shay Shariatzadeh, 31, exchanged vows on Monday, October 12, 2020, in secret.
The "Blockers" actor and the Canadian native were first rumored to be dating last March. At the time, Cena and Shariatzadeh were seen together during a date night in Vancouver, Canada.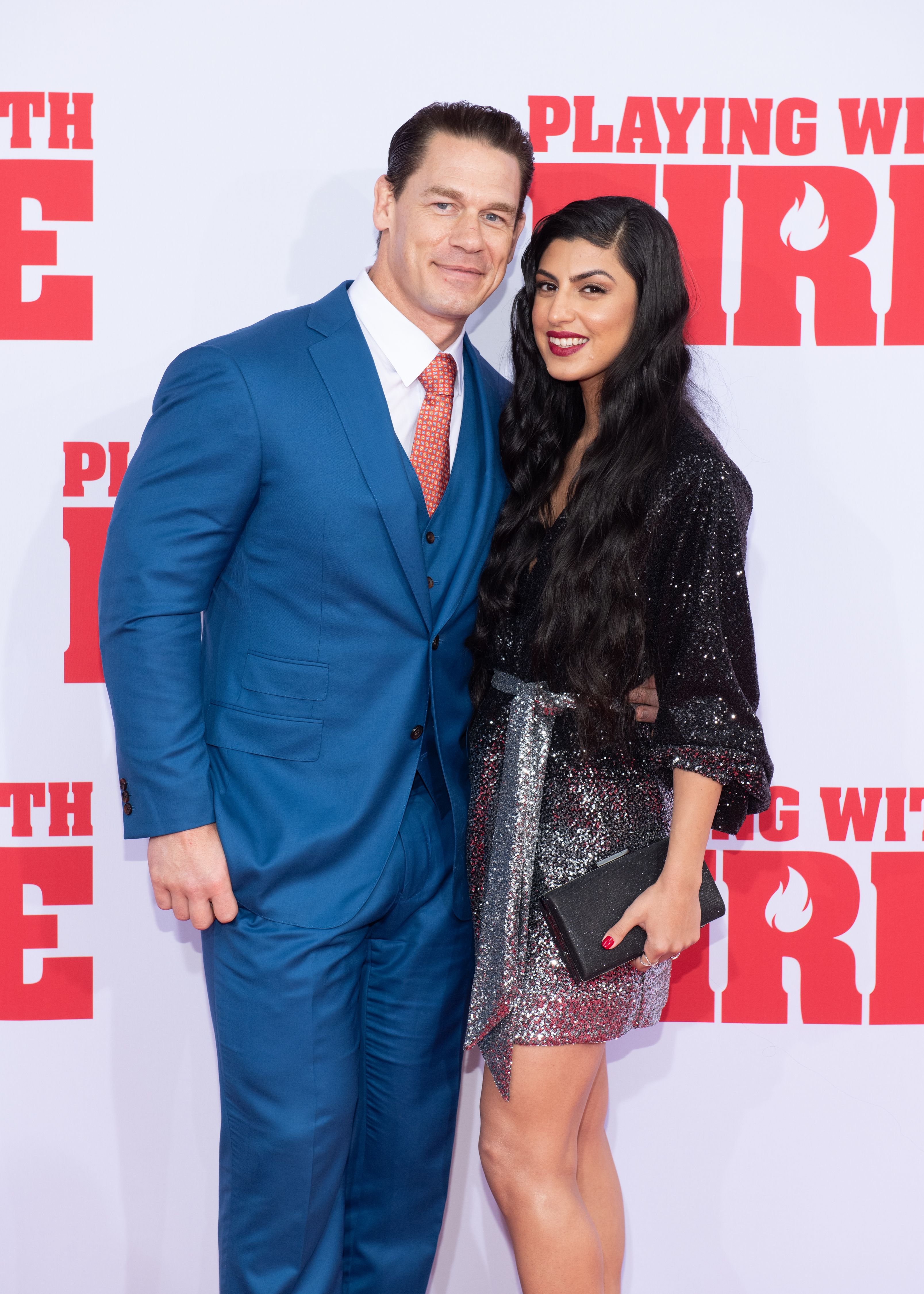 RED CARPET DEBUT
In October 2019, the couple made their red carpet debut at the premiere of the film, "Playing With Fire." Cena, who starred in the movie, explained how important the film was to him because it was where he met his girlfriend.
A few days before that, on October 9, 2020, John Cena tweeted about love.
The wrestler and Shariatzadeh were later seen at different movie premieres. During the "Dolittle" red carpet premiere, the pair made their relationship official by kissing in front of the cameras.
John Cena Marries Girlfriend Shay Shariatzadeh in Florida https://t.co/UWREUaI4e1

— People (@people) October 15, 2020
SHAY SEEN WITH A RING
A week after the "Dolittle" event, the Canadian engineer was seen wearing a diamond ring on her wedding finger. An eyewitness that spoke to "E! News" at the time, confirmed seeing the ring saying:
"She had a huge rock on her left hand! They were definitely holding hands, that's when I noticed him walk by."
"I will be happy if I only get (x)." This is a great way to mold an entire life spent chasing happiness and never finding joy.

— John Cena (@JohnCena) October 13, 2020
WHERE THEY MET
Cena and his wife first met in Vancouver between February and March 2019. Speaking to "Life & Style," an eyewitness revealed that they'd seen the pair out together four times in the Canadian town by the end of March.
The insider claimed to have run into the duo once or sometimes twice a week. In April 2019, Cena relocated back to the United States and he and Shariatzadeh had back-to-back dates in San Diego.
Love involves constant effort. When you are truly ready to let love in and give to love all it needs to flourish, I feel there is no greater more rewarding connection.

— John Cena (@JohnCena) October 9, 2020
POSTING ABOUT LOVE & HAPPINESS
Before his secret wedding, Cena posted about being happy on Twitter on October 13, 2020. The star quoted people saying, "'I will be happy if I only get (x),'" and shared how this was a great way for people to spend their lives chasing happiness only to never find joy.
A few days before that, on October 9, 2020, he tweeted about love. The star shared how love required constant effort and that when one is ready for it, one needsed to give to it to allow it to flourish.
John Cena Marries Shay Shariatzadeh in Private Ceremony, Marriage License Filed https://t.co/9TJji8omlu

— TMZ (@TMZ) October 15, 2020
MAKING CAREER MOVES
Besides getting married, Cena is also making moves in his acting career. His biggest film role to date will see him joining the "Fast and Furious" franchise cast for the upcoming installment of "F9."
Last month, the star discussed his new role during an appearance on "The Tonight Show starring Jimmy Fallon." In the new film, the wrestler will star as Jakob Torretto alongside stars like Vin Diesel.