People: Emma Stone Has Reportedly Tied the Knot with Fiancé Dave McCary
Emma Stone and her fiancé Dave McCary have reportedly tied the knot after three years of dating. The duo announced their engagement in December 2019.
Actress Emma Stone and her fiancé Dave McCary are officially husband and wife, according to a source who spoke to People Magazine. 
According to the insider, Stone and her partner of three years tied the knot after their wedding in March got postponed because of the pandemic.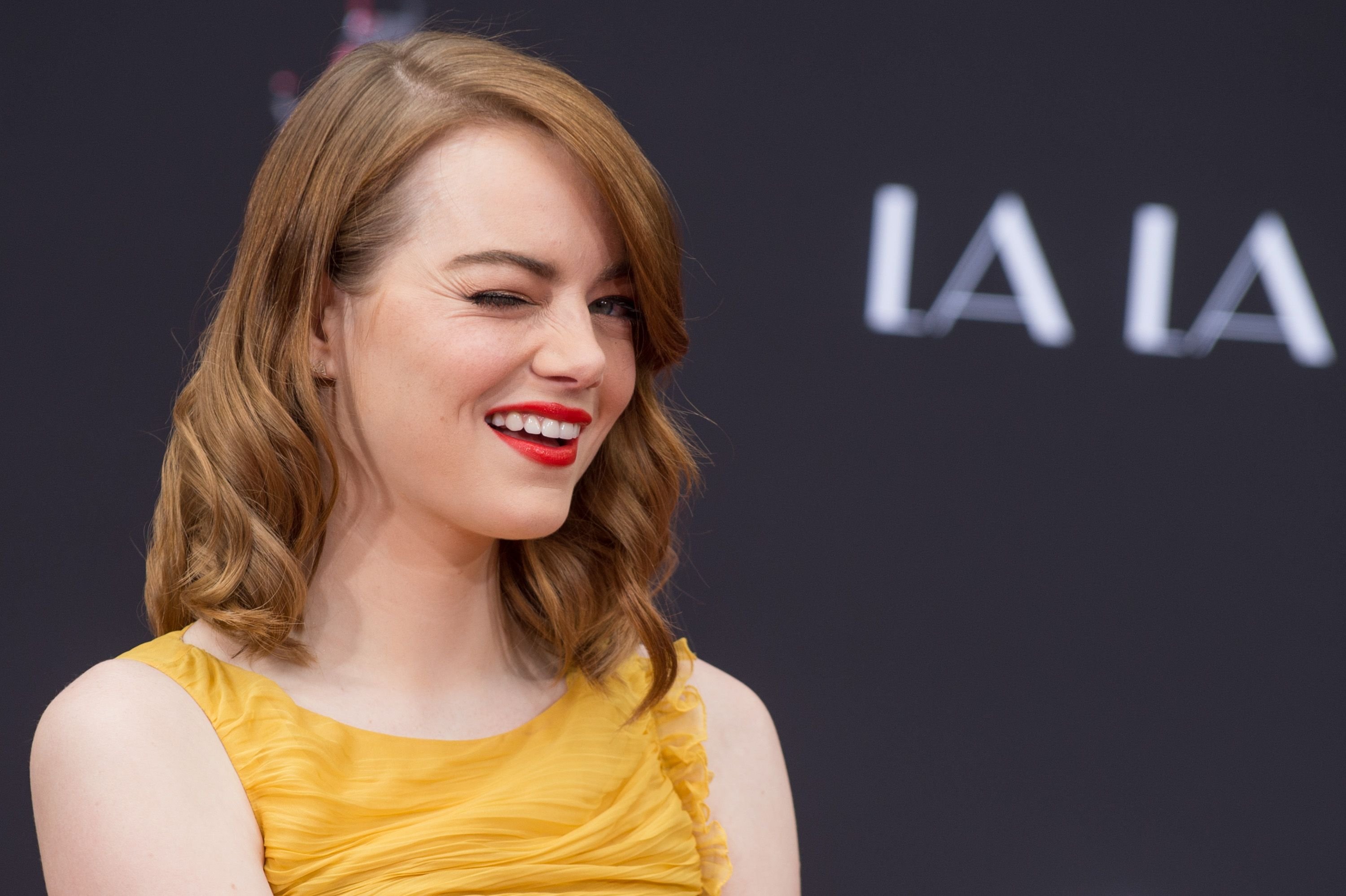 Fans may recall that the lovebirds got engaged in December 2019 and shared the great news via a post on McCary's Instagram page. 
There were rumors that the couple had wed in May when Stone hinted at it during a virtual appearance on Reese Witherspoon's "Hello Sunshine" series. 
The "Crazy Stupid Love" actress was in a warm embrace with her partner as she showed off her pearl set engagement ring, which featured a diamond halo. 
BREAKING! Emma Stone & boyfriend Dave McCary are officially married! https://t.co/463d4bVDJP pic.twitter.com/znAPpgmmP8

— HollywoodLife (@HollywoodLife) September 26, 2020
Stone and McCary first met in 2016 when the Oscar-winning actress was a guest host on "Saturday Night Live," where he serves as a segment director. The duo connected as McCary directed the "Wells For Boys" sketch, which featured Stone. 
Rumors surfaced that they were dating in June 2017 when they were spotted on several outings together, but it wasn't until October that it was confirmed.
Since then, the lovebirds have managed to keep a relatively low profile, keeping details of their relationship private. They also allegedly bought a house together in Malibu around the time of their engagement. 
According to a source, Stone and McCary make their relationship work because they have a shared sense of adventure and allow each other to shine despite being in the same industry.
Congratulations are in order for Emma Stone and Dave McCary, who have tied the knot https://t.co/98chq4XFPg pic.twitter.com/6xRL5om5Xz

— The Hollywood Reporter (@THR) September 26, 2020
The news of their nuptials came about two weeks after speculations were rife that the Oscar winner had tied the knot after she and McCary were spotted rocking matching wedding bands on their left hands.
The "La La Land" star was dressed in a nude overall paired with a white sweatshirt and matching face cap as she ran errands with McCary, who donned a white graphic t-shirt with black joggers and a cap. 
Emma Stone and Dave McCary Are Married After 3 Years of Dating​ https://t.co/ZDEIzbHe3s

— People (@people) September 26, 2020
Before that, there were rumors that the couple had wed in May when Stone hinted at it during a virtual appearance on Reese Witherspoon's "Hello Sunshine" series. 
Not only was the 31-year-old wearing a gold band, but she also discussed how anxiety affects marriage with Dr Harold Koplewicz, teasing that she didn't marry an anxious man.
Emma Stone has married her longtime love Dave McCary! https://t.co/QhkyMTza5Q

— JustJared.com (@JustJared) September 26, 2020
Away from her love life, Stone is an established actress with several accolades to her name. She began her career at the young age of 4, taking active roles in a local theatre. At 15, she moved to Los Angeles to fully pursue her acting career but was disappointed.
After several failed auditions, she got her first gig in the musical sitcom, "In Search of The Patridge Family." Although the show was a flop, it propelled Stone to greater heights before she bagged her breakout role in the movie, "Superbad" in 2007. Her stellar performance earned her critical acclaim, and the rest is history for the talented actress.