Chris Brown's Son's Mother, Ammika, Gives a Sneak Peek at the Singer Making Their Son Laugh
Ammika Harris recently gave fans a sneak peek into a sweet moment between Chris Brown and their son, Aeko. The father-son duo looked super adorable as the singer amused the tiny tot.
Ammika Harris melted hearts when she recently gave fans a glimpse into one of the bonding moments between singer Chris Brown and their son together, Aeko.
Harris captured Aeko donning pajamas while sitting on a bed. Right in front of the toddler was Brown, who wore a white T-shirt with a gold necklace.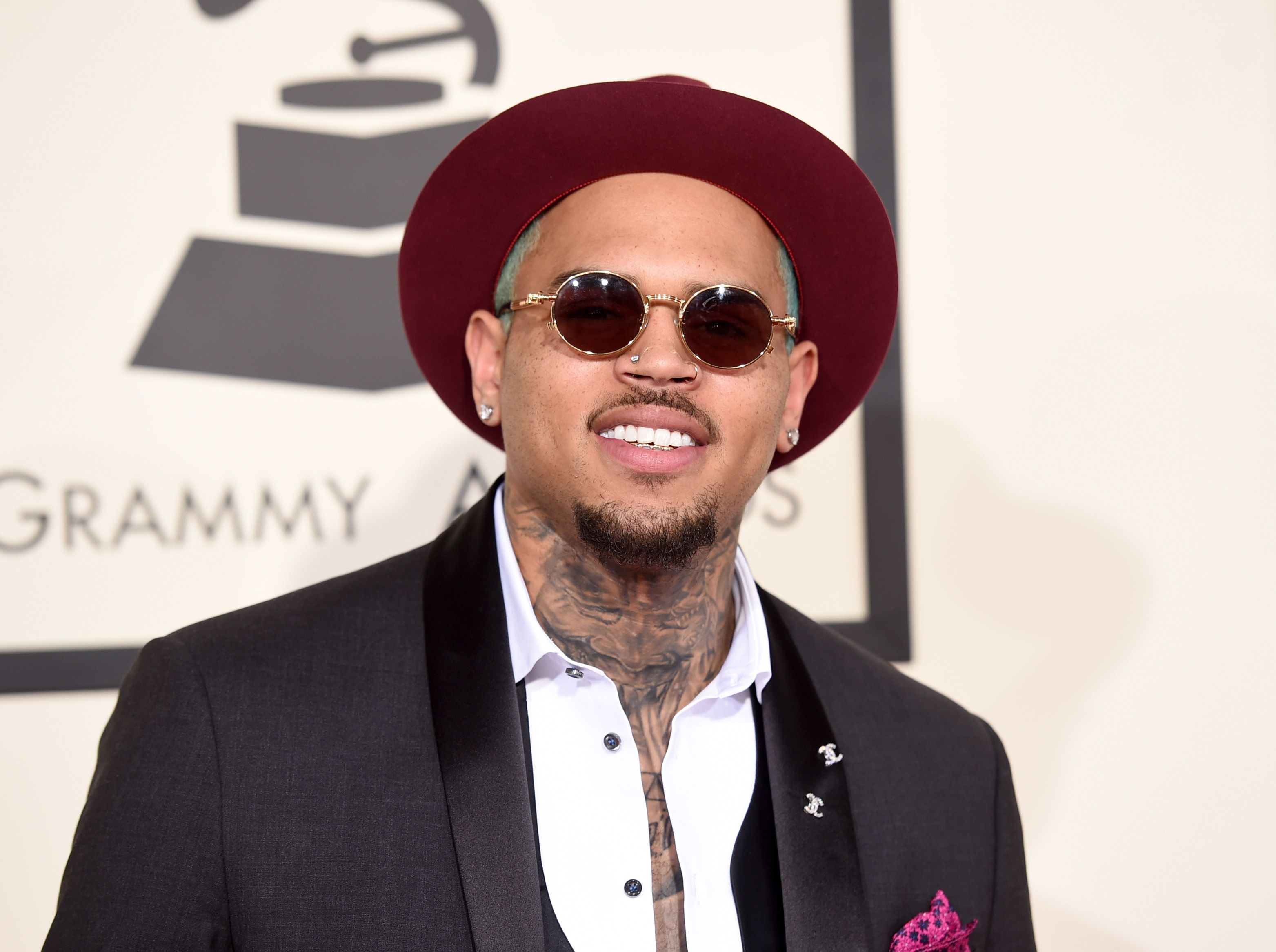 Brown started off by sweetly hugging the tiny tot before looking him in the eye. The singer then started making funny faces in an attempt to make Aeko laugh.
His plan seemed to work as the tiny tot was soon seen laughing at his father's hilarious antics. Harris sweetly captioned the picture by writing, "Them❤."
It is no surprise to see the father-son duo enjoying some time together. The singer has been longing for some time with the tiny tot as he could not travel to see Aeko for months during the COVID-19 pandemic lockdown.
Though Brown was once in a relationship with Harris, it appears the duo have ended their relationship.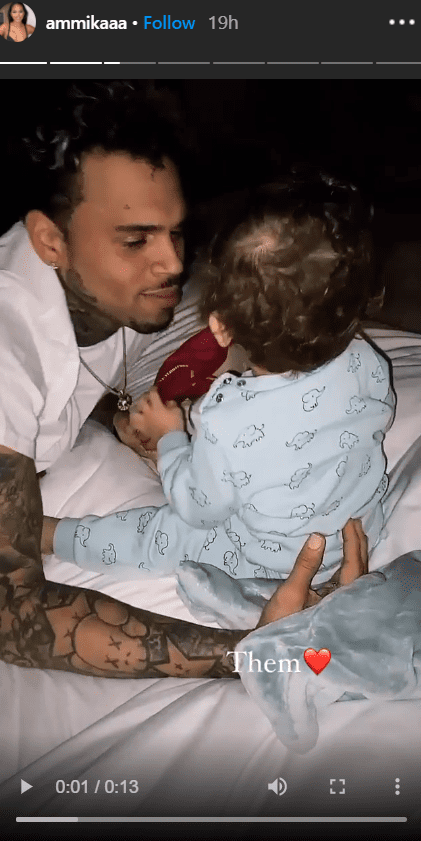 However, following the ease of lockdown guidelines, Brown traveled overseas to reunite with his baby boy whom he welcomed last November.
Since his birth, Harris has constantly shared glimpses of her son's life on social media. In February, the proud mom took to Instagram where she posted a picture of Aeko which had fans swooning.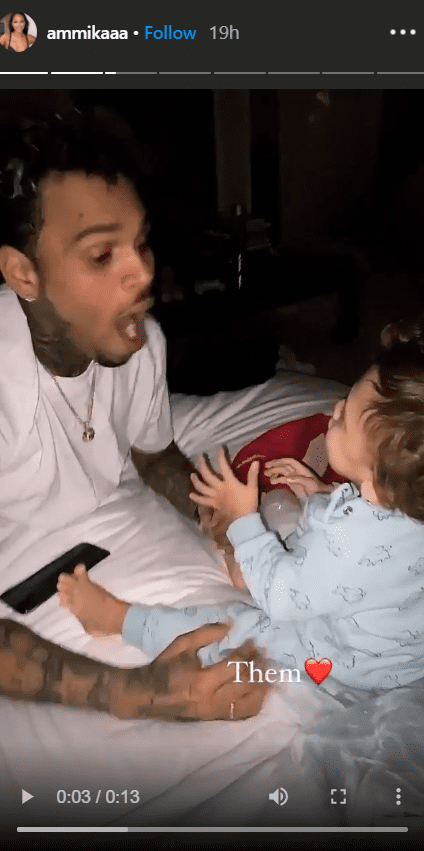 In addition to Aeko, Brown is also a father to six-year-old daughter Royalty whom he welcomed with Nia Guzman in the summer of 2014. 
In 2015, Brown opened up about how fatherhood turned his life around and made him a better person. Before Royalty's birth, Brown had faced legal and personal turmoil. However, according to the singer, being a father taught him patience and ultimately helped him mellow out and become humble.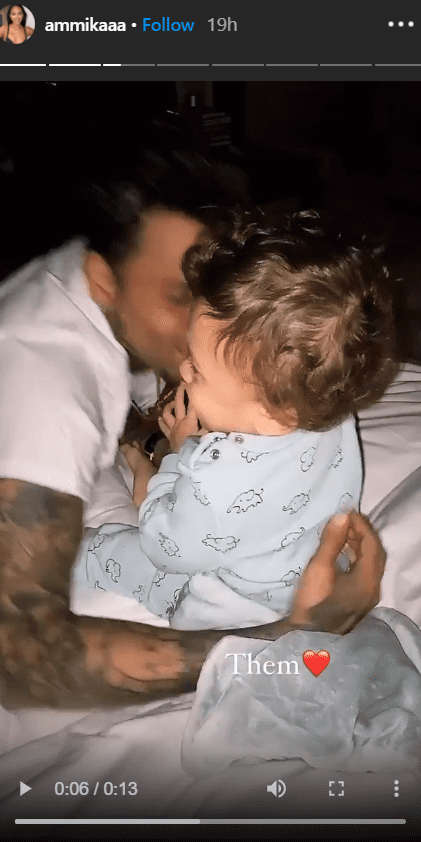 Though Brown was once in a relationship with Harris, it appears the duo have ended their relationship. Currently, the singer is rumored to be dating model Gina Huynh whom he was reportedly spotted with last week.
Brown and Huynh were spotted in London, where he was formerly banned from gaining entry after pleading guilty to an assault charge brought by his ex-girlfriend, Rihanna. It, however, appears that the United Kingdom has since lifted the ban.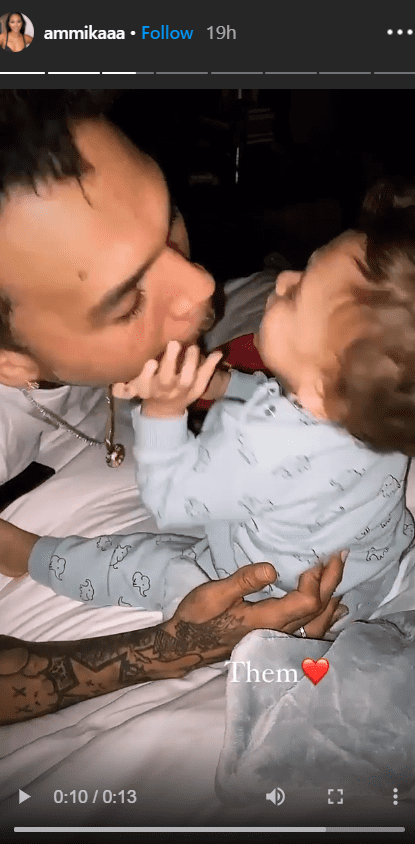 Brown might have had his low moments in the past, but he has clearly moved on. Currently, there is nothing that he loves more than being a father to his two adorable kids.