Jennifer Lopez Perfectly Matches Her Makeup with a Blue Satin Jumpsuit as She Debuts New Hair
American singer, actress, and business mogul Jennifer Lopez looked stunning as she debuted her new hairdo with flawless makeup that matched her outfit in a recent post on Instagram.
In a new Instagram post, famous American singer and actress Jennifer Lopez looked gorgeous as she showed off her new sexy hairdo and makeup that matched her outfit.
The photo was posted just a few days ago by the well-known English hairstylist Chris Appleton, and it garnered Lopez several praises from fans and followers on the social media platfrom, Instagram.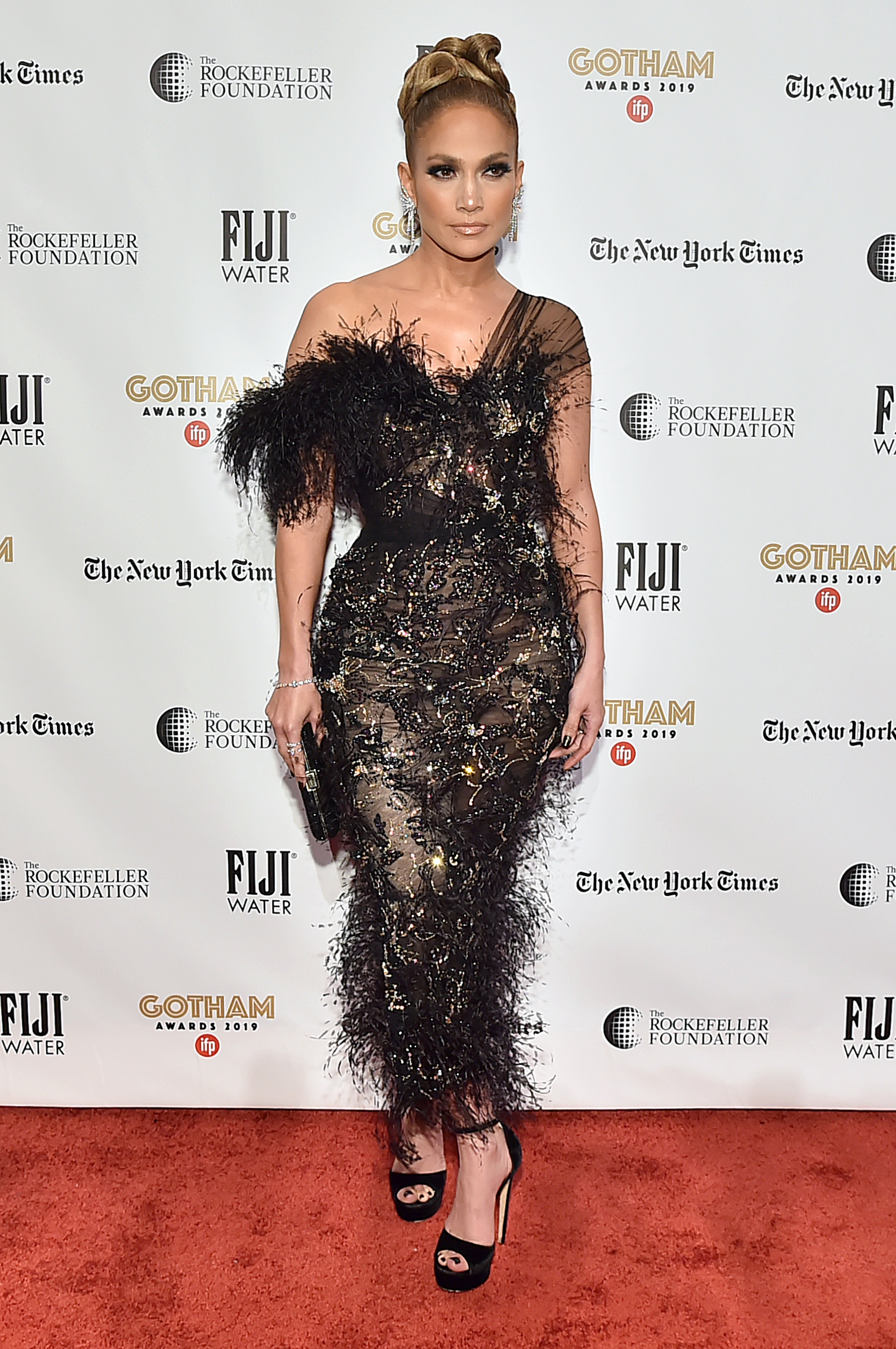 In the picture, the star was seen standing in front of a row of clothes and was clad in a stunning open-necked blue jumpsuit. Her face was perfectly made up with dark blue eyeshadow that matched her outfit and nude glossy lips. 
Lopez's highlighted brown hair cascaded down her shoulders in beautiful waves, and her forehead was hidden behind her new bangs. With cheeks well-toned, the star then gazed intently into the camera with her hands resting on her waist. 
In September, the singer first showed off her bangs when she released her new music videos, "Pa' Ti" and "Lonely." Appleton, who was the hairstylist, opened up about her choice of hairstyles in the video.
He divulged that hair played such a huge role in the storytelling. The hairstylist added that it was a lot of fun because hairstyles enable a person to embrace the role they were playing totally.
However, what stood out the most was Lopez's new hairdo. 
The hairstylist has come a long way with working on Lopez's hair. In 2018, he styled the singer's hair into bold side-swept bangs, which she rocked without apology.
The 51-year-old is also known for characteristically changing her hairstyles. Over the years, she made it clear that she was not holding back when it came to trying out new weaves and hair extensions. 
Earlier this month, she dazzled her fans when she posted a jaw-dropping selfie. In the photo, the star was clad in a white crop top and blue jeans that showed off her perfect figure.
However, what stood out the most was Lopez's new hairdo. Her gorgeously highlighted locks fell to her shoulders and down to her waistband in beautiful waves. The singer's fans could not get enough of the hot new look. 
The star also wowed her fans when she shared another stunning selfie that showed off her lovely hair. Lopez was seen posing in her beautiful kitchen sporting a long gorgeous ponytail that cascaded down her shoulders in rivulets. Lopez revealed that her Bronx upbringing inspired the signature look. She explained that its influence wis still with her today.