Steve Harvey's Daughter Lori Looks Classy & Fabulous Posing in Purple Dress with a Chanel Bag
Steve Harvey's daughter, Lori Harvey is one graceful lady. In her latest social media post, Lori looked classy and fabulous in her purple dress and Chanel purse.
Having the renowned host Steve Harvey as a father has put 23-year-old Lori Harvey under the limelight. While her father took hosting duties as his career, Lori, a model, has been strutting her way into the fashion world.
The stunning model recently dished out her elegance and flair when she posted on Instagram three pictures of herself in a fashionable piece on October 14. She looked glamorous from all angles.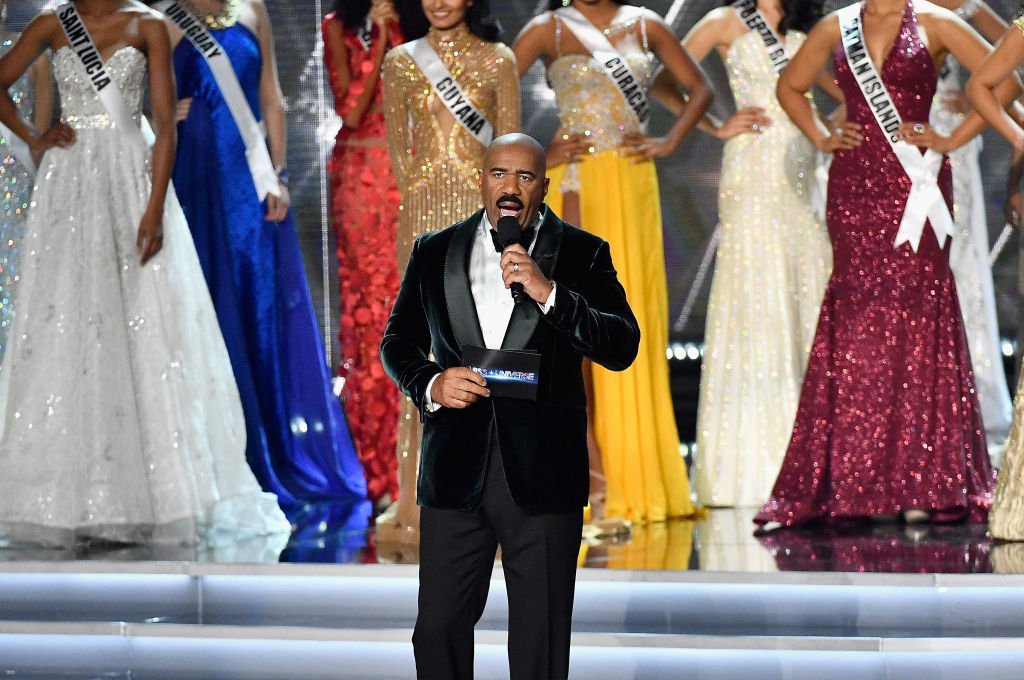 ELEGANT YOUNG LADY
While standing on a marbled floor, Lori served a modelesque look. Maintaining a dramatic face, she let hair loose on one shoulder, highlighting the slanted cut of her Dolce & Gabbana vintage dress. 
The color purple which is often associated with royalty and luxury suits Lori well. The timeless dress with a thigh-high slit on the side made the young model the star of the night.
She paired her vintage dress with some classic pieces of gold accessories and a watch. She completed her look with a pair of strappy gold stiletto heels.
CLASSIEST WOMAN ON EARTH
Lori, who walked the Dolce & Gabbana runway in 2017, has made many fans speechless. Her Instagram post generated more than 300,000 reactions as of this writing. 
More fans took to the comment section to express that Lori is a gorgeous woman with exquisite looks and captivating eyes. One Instagram fan wrote:
"You are the classiest woman on earth."
LIKE MOTHER, LIKE DAUGHTER
It's not the first time Lori has wowed fans online. She earlier stunned them when she posted on Instagram a picture of herself in a brown body-hugging mini-skirt last month.
There's no question where Lori acquired her impeccable taste in fashion - her mother, Marjorie, who is a fashion-savvy mama. Marjorie has a couple of photos with her daughter in stylish outfits.
Speaking of fashion, Lori's sister Brandi Harvey is also on the style loop.
DADDY'S GIRL FOREVER
Marjorie and Lori are a dynamic duo when it comes to fashion.  In every country they visit such as France, Italy, and Russia, the two would take the streets as their own fashion runway.
Lori loves to wear dresses that highlight her beautiful curves. In another long dress moment while in Lagos, Nigeria, she shared a snap of herself in a body-fit black dress and posted it on Instagram.
With Steve as her top supporter in her modeling career, Lori's remarkable style will surely take her to many places. But one thing is for sure; she will be her father's precious little girl forever.
Speaking of fashion, Lori's sister Brandi Harvey is also on the style loop. She recently flaunted her trendy side when she rocked knee-high boots in an all-black outfit. 
The fitness coach took to Instagram to share her latest fashion pick. Blessed with towering height, she looked sleek and slender while posing under the bright blue sky.