See the Blue Outfit with Matching Ball Pit Malika Haqq Gifted TI & Tiny's Cute Daughter Heiress
Rapper TI and Tiny's adorable 4-year-old daughter, Heiress melts hearts in a new post that showed her playing with products from actress Malika Haqq's new Mama Malika collection.
Malika Haqq recently collaborated with Naked Wardrobe to produce a Mama Malika collection for kids and moms. Rapper TI's wife, Tiny Harris recently shared clips of her daughter, Heiress having fun with the products. The post was sweetly captioned:
"I absolutely love the quality of your clothes @malika & @heiressdharris loves this Ball pit! The entire package was a winner!! Thx again ?❤️."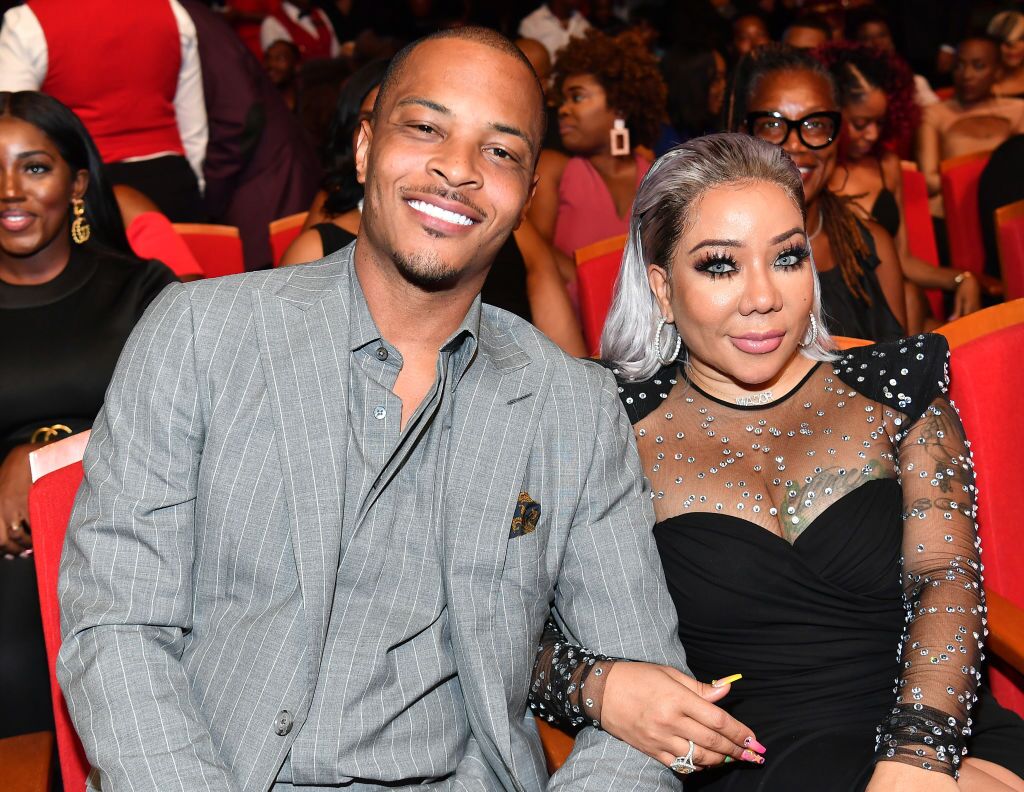 The first slide of the post featured Harris' adorable daughter sitting in a blue medium-sized ball-pit filled with small blue balls that matched her hoodie and sweatpants outfit.
Looking adorable in her blue outfit, Heiress gave the camera a cute pout as she struck a pose with her fingers poised in the peace sign. The next slide was a video of Heiress and Harris checking out all the cool things that came with Haqq's collection.
The video showed Harris checking out and picking up the many packages and talking about them with Heiress. Fans and followers joined in marveling at how cute Haqq's collection was while complimenting the adorable Heiress.
Besides making fans laugh by dancing, Heiress also brings joy with her sweet and unfiltered little girl thoughts and opinions.
Haqq could not have chosen a better mother and daughter duo to review and spread the word about her new collection with Naked Wardrobe than Harris and Heiress.
Fans of Tiny and TI have quickly come to know their 4-year-old for being a delightful and outspoken little girl who loves to share her opinion while making people laugh. Early in August, the girl cracked fans up when she got a hold of Harris' wig and suddenly became a diva in a video.
True to Harris' caption, Heiress is always filled with sunshine. Late August also saw the 4-year-old cutie showing off her dancing skills in a video shared by her mother showing her doing a sassy shoulder shake and a split.
Besides making fans laugh by dancing, Heiress also brings joy with her sweet and unfiltered little girl thoughts and opinions. The 4-year-old, who is the sixth child in the family, hilariously revealed that she was ready to be a big sister and even took it upon herself to urge her parents to give her a younger sibling because babies are so cute.
The little lady is not afraid to share her opinions and most recently, those opinions have settled positively on her latest Mama Malika collection which, according to Haqq herself, was inspired by her own 6-month-old son, Ace.
Heiress is growing up to be one interesting little girl and as Harris has expressed many times, she is proud to be the mother to such a vibrant child whose newest obsession may or may not be her cool new ball pit.