Tameka 'Tiny' Harris Shares Cute Compilation Video of Her Youngest Mini-Me Daughter Heiress
Tameka Harris shared an adorable video compiled in honor of her daughter, Heiress's birthday. The singer also revealed some insight into her marriage with famous rapper T.I.
American singer-songwriter Tameka Harris was in a nostalgic mood on Thursday when she came across a video of her youngest daughter from earlier this year.
The Xscape star, who is married to famous rapper T.I, couldn't help but admire her young look-alike as she took to social media to share her joy with her 6.4 million followers.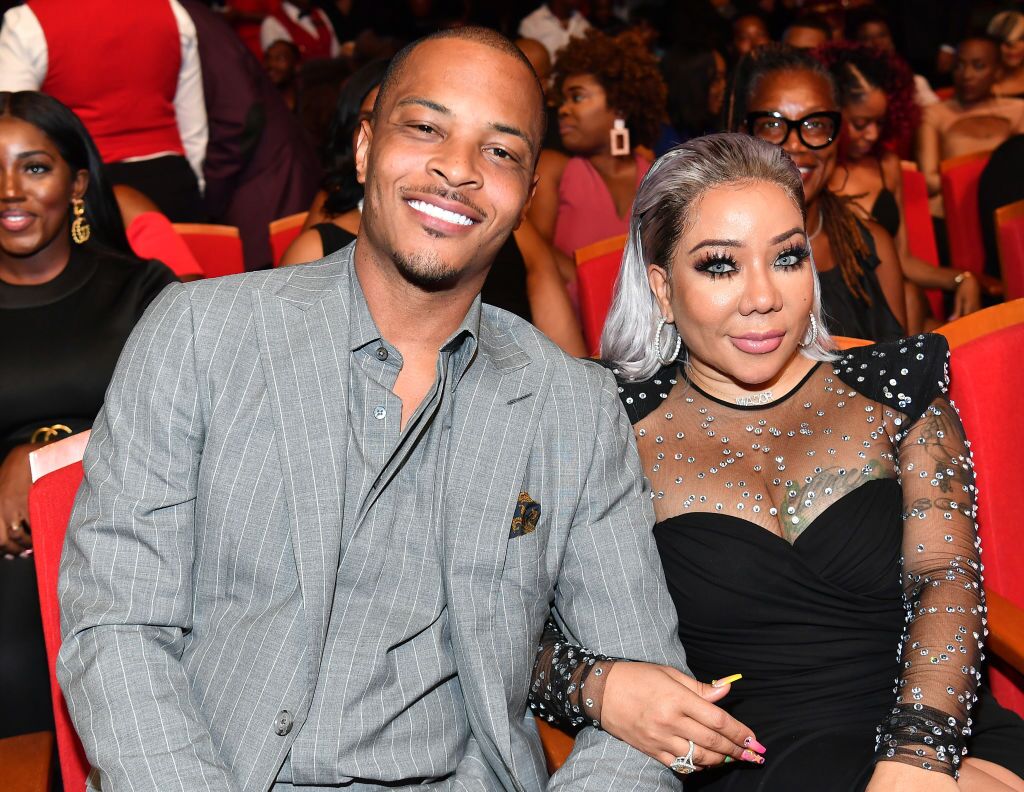 The video was a compilation of numerous family moments spanning the four years since Heiress was born, including earlier birthday celebrations, on-stage performances with her father, playtime with her siblings, and many more.
Tameka also featured several times in the video, enjoying many smiles and laughter with her baby girl. The 45-year-old was thus beaming with pride when she posted the video with a heartwarming caption:
"...my Blessing..my ?thru any storm!! She's just perfect to me in every way! ?????"
Many of the singer's fans responded in agreement and asserted that the 4-year-old is truly a gift and an angel. Some noted the striking semblance between Heiress and her mother, calling them beautiful twins.
Other fans gushed at all the cuteness crammed into the video as they showered the precious young girl with belated happy birthday wishes.
T.I and Tiny almost split up when he got back from prison.
Tameka and T.I have had three children together since they started dating in 2001. Their eldest son Clifford Joseph Harris III, was born in August 2004, followed by Major Philant Harris in May 2008, before Heiress was born in March, eight years later. The duo also has four children from past relationships.
When the couple met in 2001, Tiny was already an established R & B singer and enjoyed success with her group, Xscape. On the other hand, T.I was an upcoming 21-year-old rapper and thus struggled to get Tiny to go out with him. Tiny once revealed that T.I. always said she gave him quite a hard time when they met.
The then-26-year-old eventually agreed to date T.I and the two fell in love. They would go on to tie the knot in a lavish Miami ceremony in 2010, but not without overcoming their share of challenges.
For one thing, T.I was a very traditional man who believed that the man should take care of the family's finances while the woman looked after the family home. Tiny initially went along with this arrangement, especially since she had just left her famous R&B group.
However, those problems resurfaced when the rapper returned home after being incarcerated twice. T.I admitted in a 2019 episode of "Red Table Talk" that not being able to immediately resume his "provider" role upon his return from prison left him feeling inadequate.
Tiny also admitted that she believed her regained independence and new-found voice upset her husband. Still, the duo's persistence in working on their marriage, via counseling and many other avenues, ensured that they became the inspirational couple they are today.