TI and Tiny Harris Celebrate Their Son Major's 12th Birthday with Touching Tributes
Reality TV Stars Tiny Harris and T.I. recently celebrated the 12th birthday of their youngest son, Major. The proud parents took to their Instagram accounts to pen down sweet messages to their son. 
Rapper T.I. and Tiny Harris' youngest son Major won't have an elaborate birthday party this year, but one thing the little man is getting is plenty of love from his mom and dad.
The young boy who is on the cusp of teenagehood is currently self-isolating with his family and got so much love from them as he turned 12 at the beginning of the week.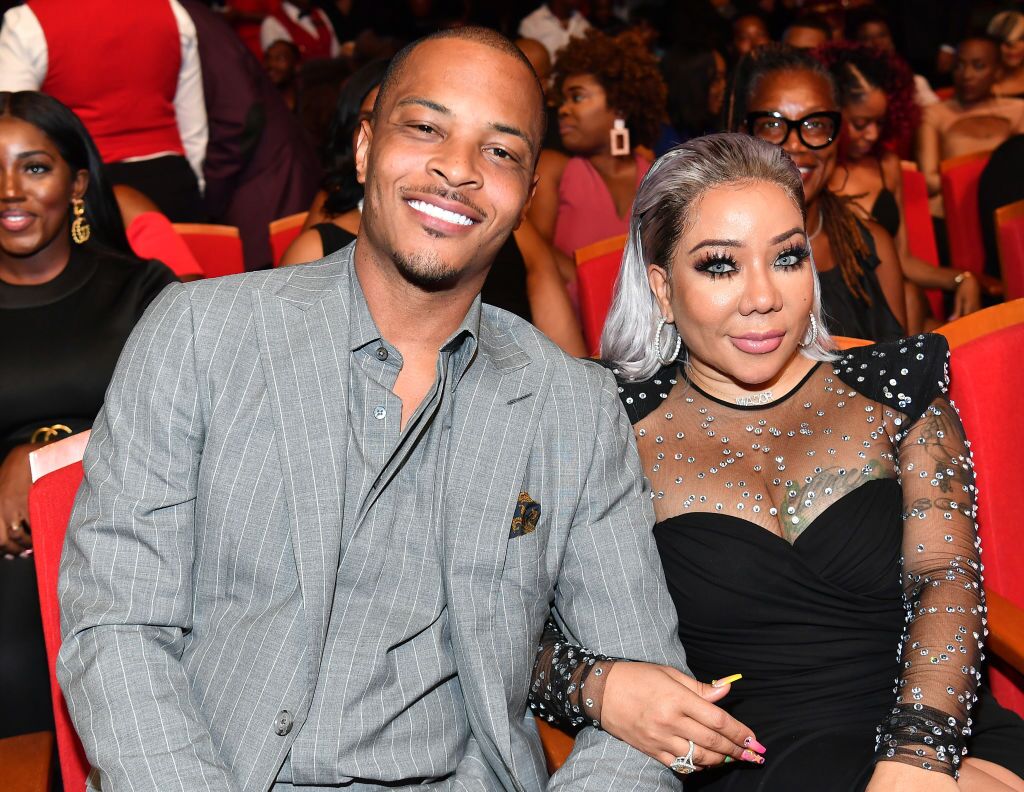 Tiny took to her Instagram page to share a cute video of her and her youngest son. The short video was a trip through memory lane and showed sweet memories of mother and son over the years. Sharing the video, she penned down some sweet words for her son. 
Music mogul T.I. also took to his Instagram account to celebrate his son on his special day. The proud dad also shared a short clip that showed flashes of memorable moments with his son. The rapper penned down a lengthy tribute in the caption:
"Happy Birthday to my youngest BIG dog Major P. Harris. I'm super proud of you & the young man you're becoming. I love you more today than the day you were born…"
Another family member who celebrated Major as he turned 12 was his maternal grandmother, Dianne Cottle Pope. Dianne shared a series of pictures of her grandson and dropped a sweet birthday message. 
T.I. and Tiny Harris have been married since 2010, and the couple shares three children Clifford Joseph Harris III, Major Philant Harris, and Heiress Diana Harris. The couple also has four children from previous relationships.
Zonnique Pullins, revealed her mom always has baby fever randomly...
The couple has had their fair share of difficulties in their marriages, including allegations of cheating on T.I.'s part, culminating in Tiny's filing for divorce in 2016 and 2017.
In 2007, the talented singer and her husband lost their second child, daughter Leyyah Amore Harris, who was born stillborn. After losing her child, Tiny revealed that she was in a bad place for some time. She explained:
"Here I am in the hospital to have a baby, deliver it, but I'm going to go home with no baby."
Meanwhile, during a recent interview with HollywoodLife, Tiny's oldest daughter, Zonnique Pullins, revealed her mom always has baby fever randomly and could possibly go for a fifth child.
Back in 2019, the iconic rapper came in for some serious backlash after he claimed he regularly takes his teenage daughter Deyjah, who he had with singer Ms. Nico to a gynecologist to test her virginity.
The remarks caused some serious friction between the father and daughter, with Deyjah unfollowing both her dad and his wife Tiny, on social media. 
During an interview with ET, talented singer Tiny claimed the father and daughter haven't been able to see due to the quarantine but that they are in a much better place in their relationship.