Watch Kate Hudson's Son Ryder, 16, Parody His Mother's Tutorial on Making Protein Shakes
Kate Hudson's teenage son, Ryder, had fun making a parody clip of his mom's healthy living tutorials, where he joined her on making protein shakes.
Kate Hudson's recent new clip on healthy recipes showed her having fun with her 16-year-old son, Ryder, who made a guest appearance and added a hilarious aura.
The video opened to show Ryder listing out ingredients for the protein shake his mom was preparing to make. He rocked a grey hoodie, a pair of black pants, and a matching beanie.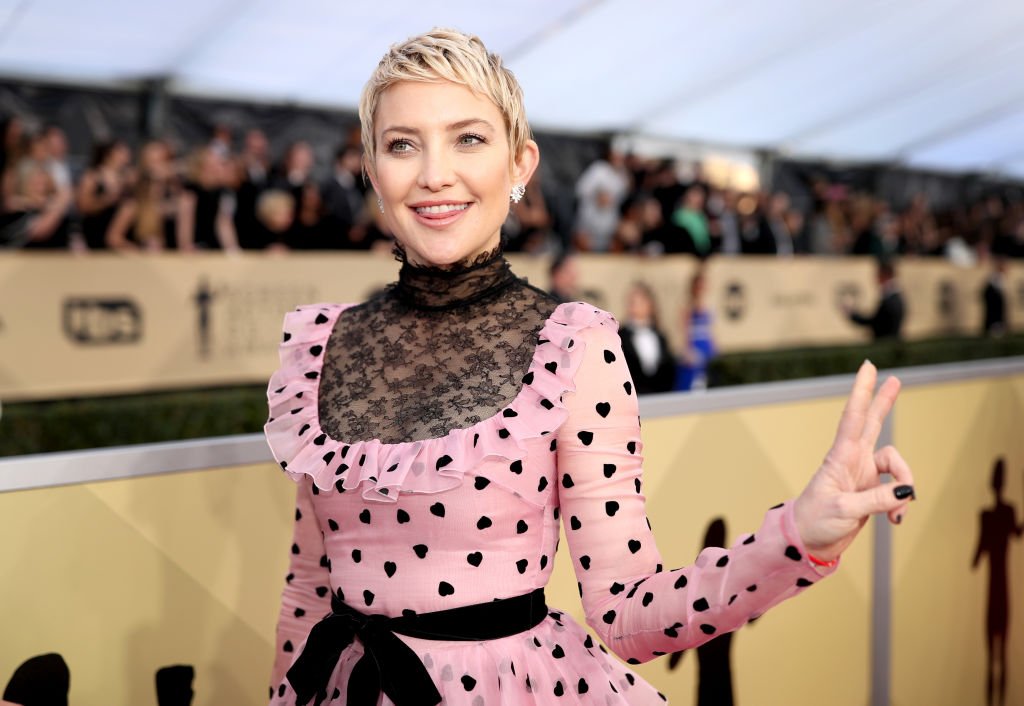 While he and his mom were shuffling in the kitchen, Ryder took the camera space and goofily introduced himself as "Kate Hudson," while imitating her voice, causing his mom to laugh.
The next frame showed Hudson getting into serious business as she let fans know that the protein shake was her morning smoothie. The video played forward to show her mix all the ingredients and shake. She wrote in her caption:
"Everyday. This is my life with @mr.ryderrobinson. Proteins ready to go, available for immediate shipping @toveinbloom…"
The final frame had the star actress modeling her key ingredient, which was the In Bloom nutritional chocolate and vanilla flavor. Fans in the comments reeled with laughter as they commended both mother and son.
Ryder is the oldest of three children born to "Fool's Gold" star Kate Hudson, and his younger siblings are Rani, Rose, 2, and Bingham, 9. This isn't the first time the teenager is stealing the spotlight on his mom's exclusives.
Ryder is quite particular about family, as he often gushes over his siblings.
During a recent interview on the "Rachael Ray show," Ryder had buzzed in while the award-winning actress was a tour guide of her kitchen. After a bit of persuasion, Ryder made a cameo appearance on the show as his mom gushed over him.
While the In Bloom founder is a doting mom who goes all out for her kids, her relationship with Ryder is exceptional. She once stated that because she had him at 23, they have a closer bond. 
Actress Hudson, who starred in "Almost Famous," noted that she was big on manners, politeness, and gratitude, but she still made sure to be carefree around her son.
It is safe to say that she raised a fine young man, because just like his mom, Ryder is quite particular about family, as he often gushes over his siblings, mom, and star grandma, Goldie Hawn, on social media. 
Although Hudson and her son have an admirable bond, which makes her enjoy motherhood, she once admitted in an interview that parenting could be tasking when she needed some alone time.