Kate Hudson Posts Adorable Photo with Daughter Rani during Bath Time
Actress Kate Hudson takes to Instagram to share a heartwarming photo of herself cuddling with her one-year-old daughter, Rani Rose, in a bathtub.
Actress Kate Hudson took to Instagram to share a sweet moment between herself and her one-year-old daughter, Rani, with a photo of herself and the infant in a bathtub. Captioning her picture with a lengthy heartfelt message, Hudson wrote:
"❤️Love❤️ I hold my babies as I want to be held and ask for no returns. I love my babies with the freedom of knowing they are different than me and supporting their human right to individuality."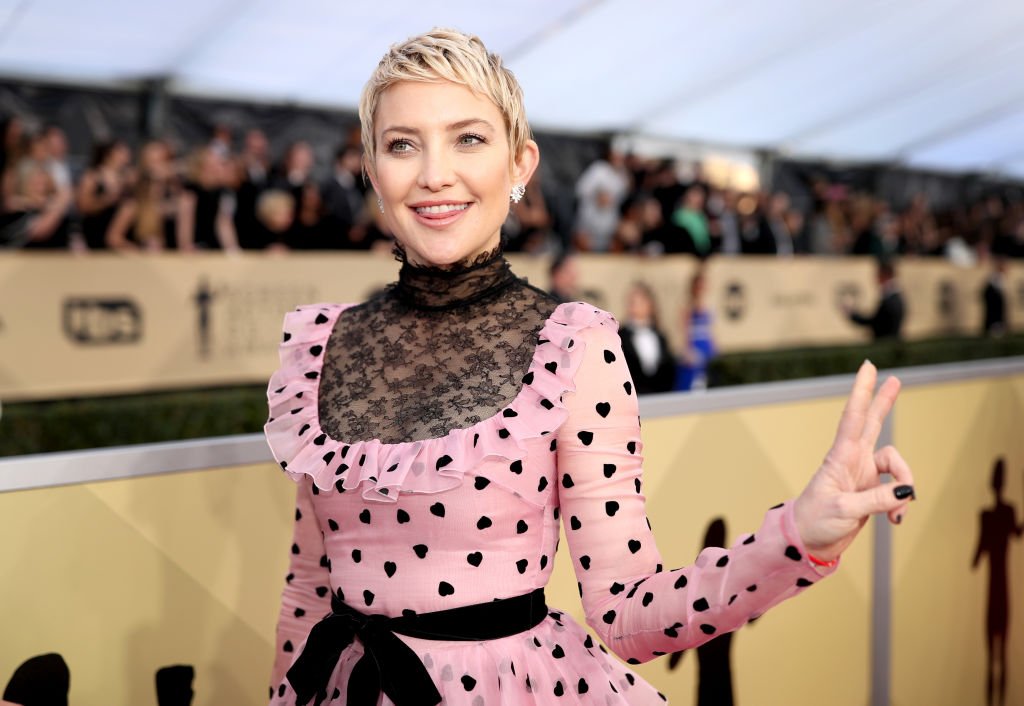 The message continued that she loved her children endlessly, and even though mistakes would happen at some point, people are flawed, and humanity itself would only ever be imperfect. The actress would want them no other way.
In the sweet bathtub post, Hudson expressed how she disregarded the term perfection and wondered if it was real. She preached the peace that came with love, together and forgiveness, describing how it helped people transcend negative noise. 
Hudson concluded her message by explaining that choosing love means a person will never be alone. The serene photo of the actress cuddling her little one sent her fans into an adoring frenzy as they took to the comment section to praise her idea of love and how amazing the mother-daughter duo looked.
Hudson has two sons from previous relationships.
Rani Rose arrived in the loving arms of her parents on October 2, 2018. The actress shares her adorable mini-me with her long-time boyfriend, Danny Fujikawa.
When the sweet bundle of joy arrived, Hudson, an elated mom, took to Instagram to announce her daughter's arrival into the world.
Hudson revealed that they decided to name their baby girl Rani which according to her is pronounced (Ronnie) after Rani's grandfather, Ron Fujikawa. She stated that Ron was very special and he is missed dearly.
The actress added that she and her boyfriend, Fujikawa, felt honored to name their daughter after the late Ron Fujikawa.
Since her birth, little Rani has become a frequent feature on her mother's social media pages, stealing the hearts of the actress's followers and fans with her sweet angelic face.
Hudson shared a sweet photo of her little girl with her proud daddy, Fujikawa, who gave his baby girl a soft kiss on her cheek. 
Hudson also has two sons from previous relationships. She shares her eight-year-old, Bingham Hawn Bellamy, with English musician, Matt Bellamy. She also has a sixteen-year-old son, Ryder Robinson, who she shares with another musician, Chris Robinson.
Hudson has plenty to be thankful for with her boyfriend and her sons by her side, and most importantly, Rani Rose, her ray of sunshine.