Serena Williams' Daughter Olympia Rocks a Star-Printed Shirt While Bathing Her Doll, Qai Qai
Serena Williams loves to hang around with her three-year-old daughter, Olympia, as shown in the tennis star's posts on social media. She recently shared a cute picture of her daughter in a rock-star printed shirt with her favorite doll, Qai Qai. 
Tennis legend Serena Williams is a hands-on mother to her daughter, Alexis Olympia Ohanian, Jr. When she is not hitting tennis balls on the court, Williams is spending time playing with Olympia at home.
On October 17, the 39-year-old doting mother took to Instagram to share Olympia's activity of the day - giving her doll, Qai Qai, a bath in the sink.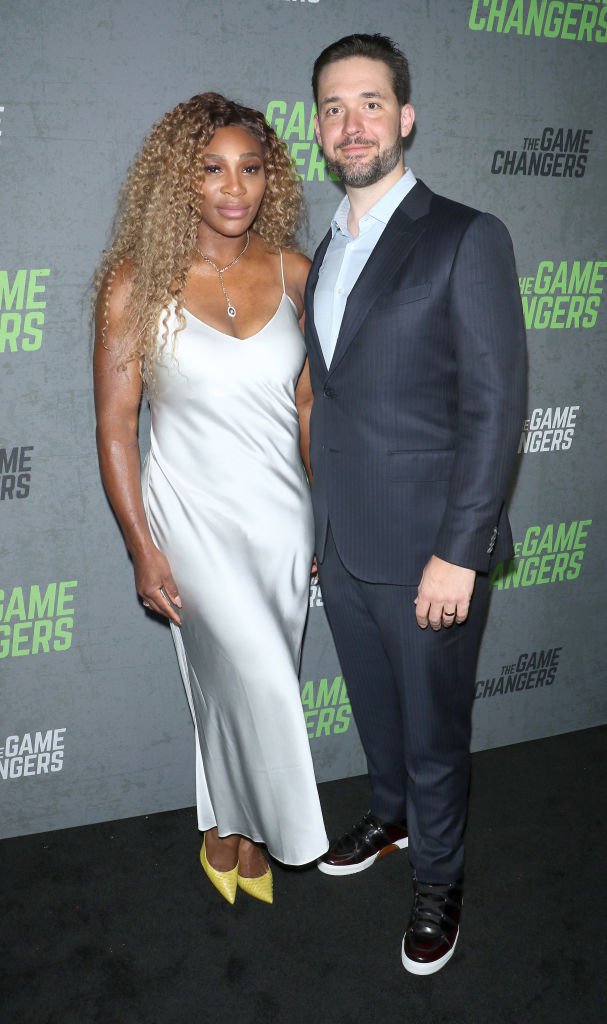 A STAR IN HER OWN RIGHT
Given that the photo has gained more than 16,000 reactions from Instagram fans, there is no doubt that Olympia is a star in her own right. While hanging out in the bathroom, the little girl rocked a star-printed shirt which she paired with sweatpants that had blue and pink colors around it.
The charming girl whom Williams shares with her husband, Alexis Ohanian, seemed engrossed in giving Qai Qai a bath. Olympia and Qai Qai are inseparable.
Olympia has had many cute moments with her doll, including the time she took a dip in the swimming pool before jetting off to Paris with her parents.
QAI QAI WORLD DOMINATION
In the comment section, one fan remarked that Qai Qai dominated the world together with Serena's daughter. Another user wrote that even if she is already an adult, she also bought one Qai Qai doll for herself.
Earlier, Williams shared that Qai Qai is not an ordinary doll. The doll, which is now available in the market, provides the couple a platform to raise their child to become loving, accepting, and empathetic to everyone's experiences. Williams said:
"Qai Qai is the platform and brand we created to champion these messages and make people laugh while doing it."
QAI QAI AS A SOCIAL MEDIA CELEBRITY
Qai Qai has also become a social media celebrity since 2018. On Instagram, the doll would make cultural references to the iconic Toy Story movie, Beyonce's "Lemonade," and Ariana Grande.
Qai Qai, who has a computer-generated imagery character, has also become a philanthropic bridge. The doll also offers merchandise with all proceeds going towards Zoe's Dolls, a non-profit organization that gives away brown dolls to brown girls.
Williams always supports Olympia's imagination even if it means appearing silly.
HER FAMILY'S UNWAVERING SUPPORT
Amid her busy schedule as a professional tennis player, Williams said she is fortunate enough that she can have days off and spend these with her husband and daughter.
It was never easy for her to leave her daughter at home every time she goes out for her out-of-town tennis tournaments. But one thing Serena is grateful for is her family's unwavering support for her in her career. 
For Willams, Olympia is her world and her top priority. Many fans praised the world-renowned athlete for her boundless love for her daughter.
Williams always supports Olympia's imagination even if it means appearing silly. They have shared quite a few moments together that show they are a perfect mother-daughter tandem.