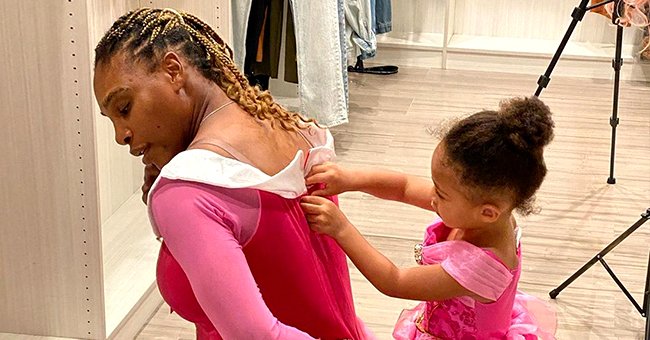 Instagram/serenawilliams
7 Times Serena Williams & Olympia Melted Hearts with Their Sweet Mother-Daughter Bond
Tennis champion Serena Williams is not only one of the greatest women in sports; she is also a doting mother to three-year-old daughter Alexis Olympia Ohanian, Jr. The influential athlete is quite fond of sharing heart-melting moments with her little girl on social media.
Serena Williams, 38, is a soft mother when it comes to taking care of her daughter, Olympia, whose father is Reddit co-founder Alexis Ohanian. For the tennis professional, Olympia is her world and her top priority.
Williams has been winning many hearts online for showing unconditional love to her daughter, even though she would appear silly in most of her pictures. Here are seven moments of Serena and Olympia that show they are a perfect mother-daughter tandem.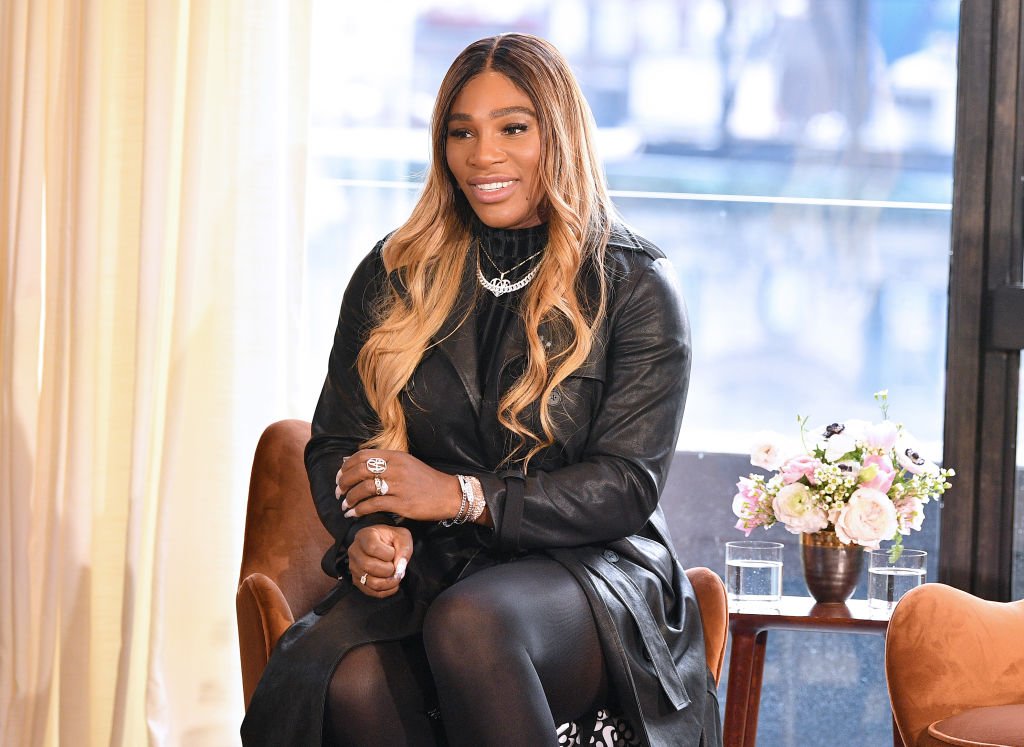 Tennis champion Serena Williams attends the 2020 New York Fashion Week: The Shows at Spring Place in New York City. | Photo: Getty Images
When she's not traveling for tennis matches, Williams would stay at home and make most of her time keeping her body and mind healthy. In the photo below, it seems Williams found an adorable buddy for her morning stretches.
Olympia, who adorably dressed in a pink shirt and red boots, is seen taking the lead in their morning activity by the garden. She also included her favorite doll, "Qai Qai," standing behind her mom.
There is something special when a mother bonds with the little version of herself. It is during these bonding moments that a mother can impart her knowledge on anything feminine, including skincare and beauty routine.
Williams recently shared a short clip of herself in the bathroom with Olympia, who seems to have a hidden agenda to out-stage her mother in an adorable way. When Williams would begin to talk about her cleansing routine, the cute toddler would attempt to mimic her mother's words.
MOTHER-DAUGHTER TWINNING MOMENT
In another video, Olympia seems interested to be a beauty influencer someday. She and her mother were seen in matching floral-printed sweatshirts while checking themselves in the mirror.
Williams expressed her thoughts in the video of her wonderful insights about motherhood and how Olympia changed her perspective in life. She also shared that her daughter has been doing many "wild" things on her own now.
Playtime is something Olympia loves to share with her mother, too. The adorable girl seems to adore popular Disney movie characters as she would joyfully dance in costumes together with Williams.
In another mother-daughter video, Williams is seen dancing and swaying to a song from the movie, "Beauty and the Beast," with Olympia in their living room. Both wore yellow gowns to channel their inner "Belle," the main character of the classic Disney movie.
In another video, Olympia, wearing a pink dress, also danced to the music "I Have a Dream" from the Disney film "Tangled." Williams, who cannot get enough of her daughter's cute moves, joined in the toddler's fun activity even though she is in her yoga pants.
In her every tennis tournament, Williams enjoys the support of her greatest fan - Olympia.
In another photo, the little girl is seen helping Williams zip her Princess Aurora costume before their adorable performance in their living room. The doting mother wrote: "She's got my back already. And I'll always have hers."
Williams rocked a braided hairstyle while her daughter opted for a cute hair bun. Fans applauded the sweet moment and praised Williams for always being game with whatever Olympia wanted to do at home.
Williams' meaningful message rings true. While she continues to support Olympia's ever-changing dreams, her daughter also seems to do the same for her.
On September 2, the tennis star shared a heartwarming photo on Instagram which generated more than 400,000 reactions. Olympia is seen wearing a red shirt while watching her mother play on the tennis court.
In her every tennis tournament, Williams enjoys the support of her greatest fan - Olympia. Even amid the coronavirus pandemic, the little girl and her father, Alexis, would still cheer for the famous athlete.
Williams is not just a doting mother -she is also a great style icon gracing popular glossy magazines and online. This year, we round up nine gorgeous looks of Willams, including a high-slit dress that stunned her fans.
Please fill in your e-mail so we can share with you our top stories!