Tia Mowry's Mini-Me Daughter Cairo Looks Adorable Posing in a Rainbow Tutu Dress (Photos)
Actress and "Sister, Sister" star, Tia Mowry took to her Instagram Story to bless her numerous fans with gorgeous pictures of her adorable daughter, Cairo in a colorful dress. 
Actress Tia Mowry recently shared cute snaps of her adorable 2-year-old daughter, Cairo, on her Instagram Story, showing the lovely little tot in a gorgeous dress.
Cairo is the lastborn child of Mowry who also shares a 9-year-old son, Cree, with husband Cory Hardrict. The mother and daughter always spend time with each other and Mowry shared one of her daughter's cute moments with her fans.
In one of the pictures Mowry shared, Cairo posed like a model, looking at the camera and smiling sweetly. Cairo wore a rainbow tutu and matched it with nude-colored sandals. 
A second photo showed Cairo holding an orange toy and looking down at the ground. The adorable baby looked to be enjoying the attention she was getting and made sure she struck cute poses. 
Mowry did not caption any of the posts but she tagged Cairo's gown designer, Petite Hailey, and the designer of her cute sandals, Age of Innocence.
Though Mowry did not appear in any of the pictures, she posed with her daughter for another sweet shot a few days back. They channeled festive "pumpkin fun," wearing matching outfits. 
Mowry noted she did it in her own time and did not feel rushed to snap back after childbirth.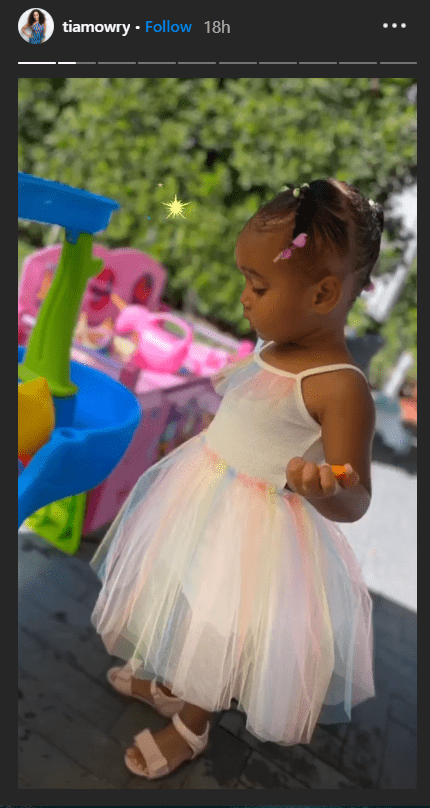 Mowry shared a picture on Instagram which showed her smiling and holding a small pumpkin in one hand. She also held on to her daughter with her other hand.
Mom and daughter wore matching pink swan sweatshirts and layered tutu shirts. In the caption to her post, Mowry wrote, 
"#pumkin #fun with my little #girl #cairo ?."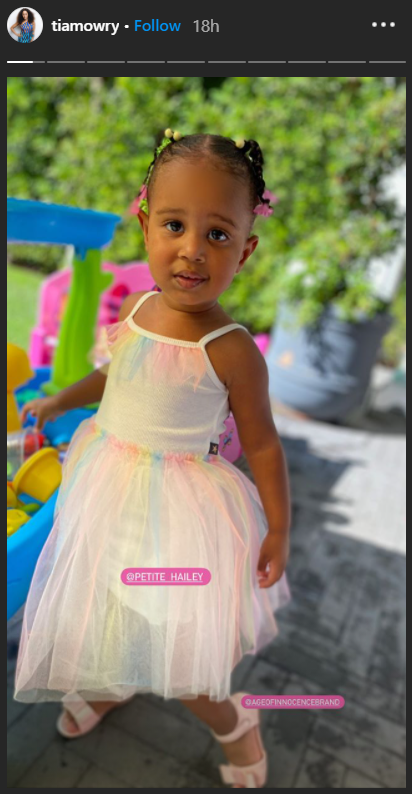 Earlier in the year, Mowry, who is known to share her family's adorable moments, posted an cute video of Cairo dressed as a baby chef and getting ready to bake for her family. Mowry captioned the video, "My little chef." 
The actress gave birth to Cairo in May 2018. During her pregnancy, the "Sister, Sister" star gained so much weight but made the effort to shed the extra weight after her pregnancy. 
In August, the actress shared her weight loss journey with her fans on Instagram, posting a selfie of herself and revealing in the caption that she had lost 68 pounds since giving birth to Cairo. 
However, Mowry noted she did it in her own time and did not feel rushed to snap back after childbirth, adding that she enjoyed breastfeeding Cairo and spending quality time with her. 
Mowry is famous for her starring role in the 1990s sitcom, "Sister, Sister," along with her twin sister, Tamera Mowry-Housley. In the years that have passed, she has gone on to have a beautiful family of her own, a family she is ever so proud to share with the world.