Tony-Nominated Actor Anthony Chisholm Passes Away at 77 — Inside the Circumstances of His Death
Award-winning stage and screen actor Anthony Chisholm died at the age of 77. Vietnam War veteran turned actor; he dedicated his life to the artistry of words, a passion that ignited early in his life.
Anthony Chisholm had a passion for words, and he loved using them to create the story he wanted. Sadly, his story came to an end, leaving friends, family, and fans to mourn his passing. 
Born in Cleveland, Ohio, in April 1943, Anthony Chisholm led an interesting work life that blossomed into a wide-ranging successful career that spanned decades. Mourning the loss of one of their own, the Katz Company shared news of his passing.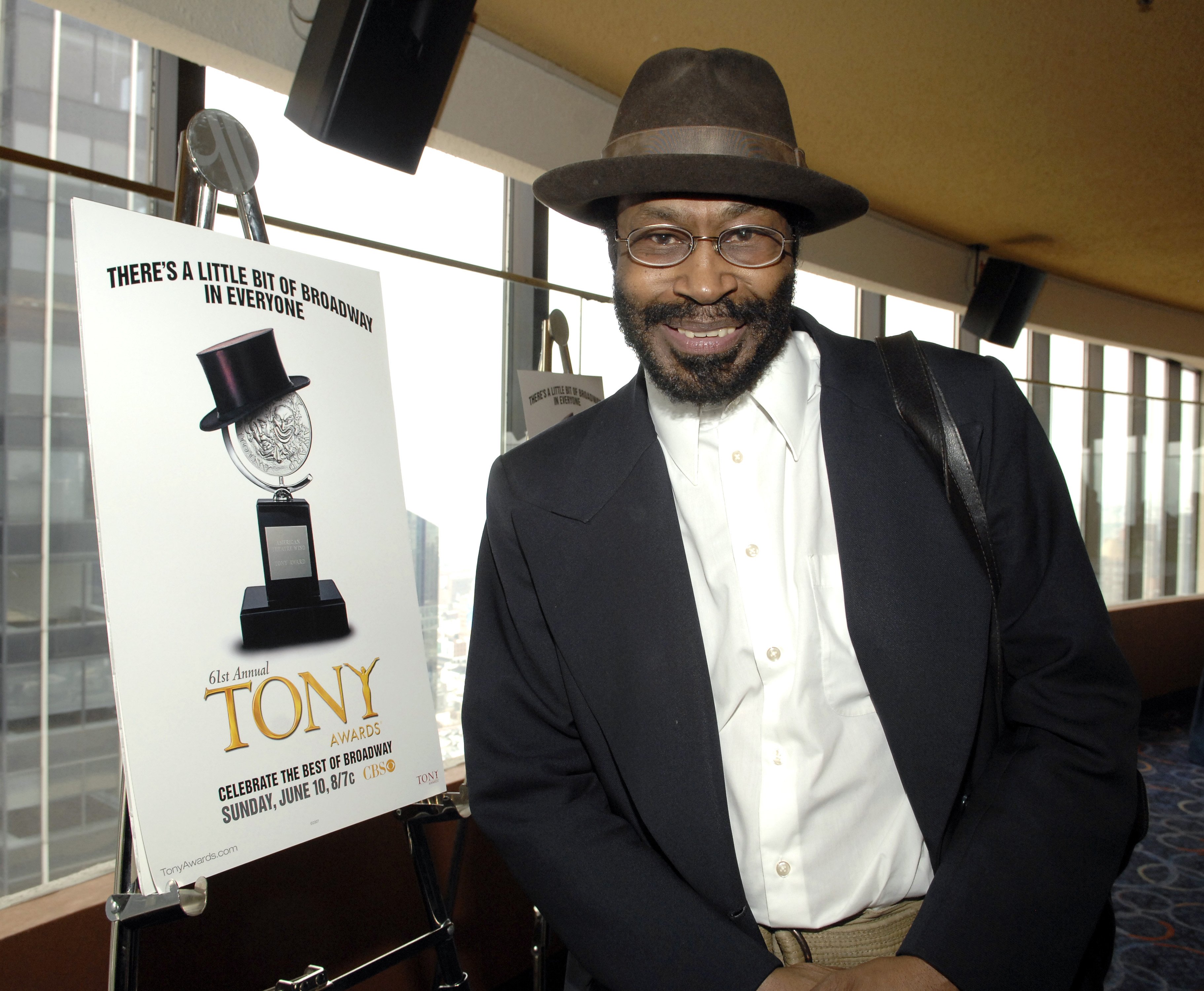 WHO WAS ANTHONY CHISHOLM?
Chisholm's life in the entertainment industry only began after serving in the US Army during the Vietnam War. But his mother unknowingly helped prepare him for his life as an actor, as the values she instilled in him as a child became his compass in life.
Getting a foot in the door with performances in the likes of The Threepenny Opera and The Boys from Syracuse, Chisholm made his break into film with a role in the 1968 production "Uptight."
He kept busy with appearances across the board of stage, television, and film,  and Chisholm more recently appeared on television in shows such as "Oz," "High Maintenance," and "Law and Order: SVU." Mourning his loss, The Katz Company wrote:
"Affectionately called 'Chiz,' he was an actor and storyteller like none-other, embodying loyalty, devotion, and compassion to his artistry. We lost a great one today."
Oh man!! Why did I think you would live forever? Love you Anthony....The acting world will miss your wisdom, your immense talent, your generosity. You were a survivor. Goodnight King. Sleep well. You earned it. 💛#RIPAnthonyChisholm pic.twitter.com/E3OhM1K109

— Viola Davis (@violadavis) October 17, 2020
AN AWARD-WINNER
Survived by his daughter Che and his son Alexander, Chisholm raked in several awards and nominations through the years. As recently as 2017, he appeared in "Jitney," a Broadway production that earned a Tony Award for the best revival of a play.
With a Tony nomination of his own for his performance in the play "Radio Golf," Chisholm went on to earn the I.R.N.E. Award, the NAACP Theatre Award, the Ovation Award, and the AUDELCO Award throughout his prosperous acting career.
This King leaves behind a LEGACY of work and the impact he had on me ✊🏾🤎 Rest well In Power 🕊✨ Sir Anthony Chisholm. https://t.co/JHXMucFeFM

— Nicco Annan (@AllDayNicco) October 17, 2020
THE ORIGINS OF HIS LOVE FOR WORDS
Chisholm's love of acting came from his love of language, a seed his mother planted at a young age. His mother wrote poetry and novels, but she never published any of her works. Nonetheless, she ensured that her passion would live on in her son, as he recalled during an interview years ago:
"My moms, rest her soul, was an unpublished novelist and wrote a lot of poetry. She taught me as a toddler the appreciation of the spoken word."
It's my sad duty to report that actress and artist, the magnificent Margaret Nolan has passed away. She was the middle of Venn diagram of everything cool in the 60's; having appeared with the Beatles, been beyond iconic in Bond and been part of the Carry On cast too. 1/4 pic.twitter.com/YaEaWDmLt2

— edgarwright (@edgarwright) October 11, 2020
Relatedly, another legend on the silver screen also passed away recently. Margaret Nolan was just a year younger than Chisholm when she died on October 5, news her son, Oscar Deeks shared with the media.
During her heyday, Nolan became known for her roles in Bond movies. Her iconic roles in "A Hard Day's Night" and "Goldfinger" cemented her Hollywood sex symbol status, and her style even ended up impacting the modeling industry.